Speaker Bios
*******************************************************************************************************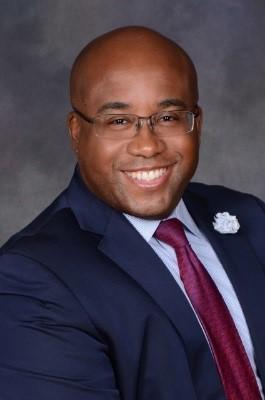 Christopher Roker, M.B.A. 
Chief Executive Officer of NYC Health + Hospitals/Queens

Christopher Roker, MBA, a native son of Saint Albans, Queens with more than twenty years of healthcare experience, was appointed Chief Executive Officer of NYC Health + Hospitals/Queens in September of 2016.  Chris was chosen to lead the Queens facility, which is a member of the New York City Health and Hospitals system, based on his extensive background in operations, maximizing revenue, enhancing patient services, and increasing profitability and performance, skills that were demonstrated in previous positions in the healthcare field.
Chris's leadership style can best be described as one that fosters teamwork and motivates staff, combining an approachable and winning demeanor with a steely resolve to get things done.  His experiences in managing healthcare organizations include his 3.5-year tenure with MetroHealth Systems in Cleveland, Ohio, where he served as
Senior Vice President and Chief Hospital Administrative Officer, as well as at Saint Barnabas Hospital in The Bronx, Beth Israel Medical Center in Manhattan, and The Parkway Hospital in Queens.
His formative years in healthcare were spent at Jacobi Hospital, where he began as a healthcare investigator.  Observing firsthand what was happening in the operating rooms, he was exposed to the nuts-and-bolts and daily occurrences at a major city hospital, and became hooked.  "I knew that no matter what, I wanted to remain working in healthcare," he has said.
He then switched gears and began selling supplies to operating rooms, and was soon managing the operations of surgical suites and operating rooms at Parkway Hospital, followed by Beth Israel Medical Center.  "I moved up the ranks and learned an enormous amount about finance and the inner workings of an academic medical center," he recalls.  "In time I learned how to be part of a larger healthcare system and the importance of system executives working as a team with the facility leaders in order to achieve maximum results."
When he relocated to Cleveland, Chris was charged with taking over a struggling environmental services group.  Patient satisfaction was down, employee engagement was poor, and overall cleanliness was substandard.  He then instituted monthly meetings to gather ideas from his staff about what needed to be done in order to improve.  "I knew I had something to learn – and so did they," he says.  Three months later, satisfaction and cleanliness were significantly enhanced.
Chris benefited greatly from his Cleveland experience, which ultimately bolstered his career strengths.  "Cleveland was one of the first major U.S. cities to champion population health; its healthcare system emphasized patient-centered care before it became a buzzword," he asserts.  Coming home to New York and leading a major Queens healthcare facility presented yet another challenge for him, but one he is confident in tackling.
Since Chris arrived at NYC Health + Hospitals/Queens, the hospital has been consistently recognized for its achievements in various fields of endeavor throughout all hospital disciplines.  Most noteworthy among them are Queens' consistently receiving the highest scores within the system on the HCAHPS patient satisfaction survey, and now performing above the national HCAHPS median; Queens receiving a "Most Improved Performance Award" from The Northeast Business Group on Health (NEBGH), a prestigious healthcare coalition; Queens being recognized by Healthfirst healthcare plan for "Most Improved Hospital in New York City"; Queens being recognized as a high performer in the treatment of heart failure patients by U.S. News and World Report; Queens receiving National Center Quality Assurance (NCQA) Level 3 Patient-Centered Medical Home Designation; and Queens again attaining Joint Commission certification after completing a four-day survey in February 2017.
Chris has also introduced what he calls the organization's "Five Strategic Pillars" designed to create healthier communities.  They include improving quality and safety to eliminate hospital-acquired infections and increase health outcomes for patients; improving day-to-day operations leading to efficiencies and optimum delivery of care to patients; emphasizing patient experience by always anticipating, meeting and exceeding the needs of patients; improving staff engagement by making employees feel valued and appreciated; and accentuating financial responsibility by investing in technology, such as the new electronic medical record, while adhering to cost constraints.
Chris holds a BA from the State University of New York at Oswego, an MBA from Pace University, Certificate – Healthcare Leadership Advancement from Cornell University, and has completed Lean Six Sigma Green Belt for Healthcare.
*******************************************************************************************************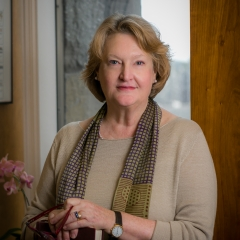 Jill Taylor, Ph.D.
Director of the Wadsworth Center,
New York State Department of Health
Jill Taylor, Ph.D., is the director of the Wadsworth Center, New York State's public health laboratory where she has worked for several decades. Jill chairs the National Library of Medicine Board of Regents and serves on the CDC Board of Scientific Counselors for the Office of Infectious Diseases, co-chairing two workgroups; the Laboratory Workgroup that is currently focused on the on-going transition of microbiology laboratories to culture-independent diagnostic testing and the Acute Flaccid Myelitis (AFM) Workgroup, which is charged with helping to guide public health efforts toward understanding AFM.  She also serves on the CDC Biological Agent Containment Workgroup, which reports to the Board of Scientific Counselors in the Center for Preparedness and Response. Her scientific interests are in the use of molecular and genomic tools to support detection of emerging pathogens and the convergent use of multiple diverse data sets to advance public health preparedness and disease surveillance. Most recently she has been focused on Wadsworth's role in developing public-private partnerships as part of Governor Cuomo's $650 million initiative to spur the growth of a new, world-class life sciences research cluster in New York State. She received her Ph.D. in Microbiology from the University of Queensland, Australia.
*******************************************************************************************************
Technology Panelist
The panelist is a senior executive with a well-known, highly regarded global technology company based in California.  His presentation will focus on technology development initiatives for healthcare delivery. He will include an overview of partnerships between the healthcare industry and higher education. 
*******************************************************************************************************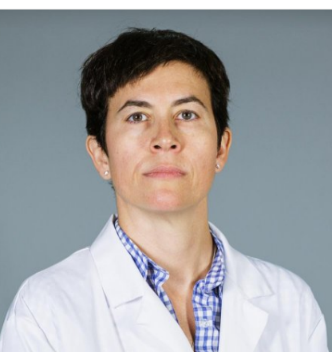 Sarah W. MacArthur, M.D.
Clinical Instructor, Department of Medicine
MCIT Director, Digital Health Innovation
Director, Digital Health Innovation and Entrepreneurialism,
Center of Healthcare Innovation and Delivery Science
Director, Digital Health Innovation and Entrepreneurialism,
Institute For Innovations in Medical Education
Board Certifications
American Board of Internal Medicine - Internal Medicine, 2015
Education and Training
Residency, NYU Langone Medical Center, Internal Medicine, 2014
Residency, NYU Langone Medical Center, Psychiatry, 2011
MD from Columbia University, 2009
*******************************************************************************************************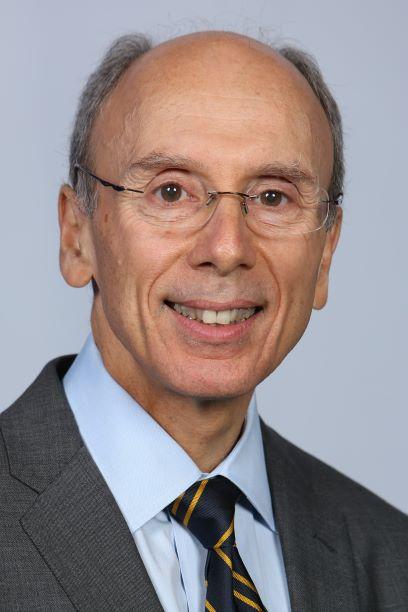 Richard Rosenfeld, M.D.
Distinguished Professor, Chairman, and Program Director of Otolaryngology at SUNY Downstate
Chairman of the Board for the Auditory Oral School of New York
Dr. Rosenfeld graduated the Otolaryngology Residency Program at Mount Sinai Medical Center and completed a two-year fellowship in Pediatric Otolaryngology at Children's Hospital of Pittsburgh with a MPH degree.  He received the Distinguished Service Award (four times) from the American Academy of Otolaryngology – Head & Neck Surgery (AAO-HNS), the Robert Ruben Award for Excellence in Pediatric Otolaryngology from the Society for Ear, Nose, and Throat Advances in Children, the Janoua Mlika-Cabanne Innovation Award from the Guideline International Network, and the Award for Worldwide Contributions from the Inter-American Association for Pediatric Otolaryngology.  Dr. Rosenfeld is the Senior Advisor for Guidelines and Measures at AAO-HNS, President of the SUNY Downstate Medical & Dental Staff, and Vice Chair of the SUNY Distinguished Academy.  He is the author, coauthor, or editor of 5 books and over 330 scientific publications and textbook chapters, and has given nearly 1,000 scientific presentations worldwide in 4 languages.  Dr. Rosenfeld has been listed in Castle Connolly's "Best Doctors in America" since 1999 and completed a MBA in Health Services Administration at SUNY Oswego in 2018.
*******************************************************************************************************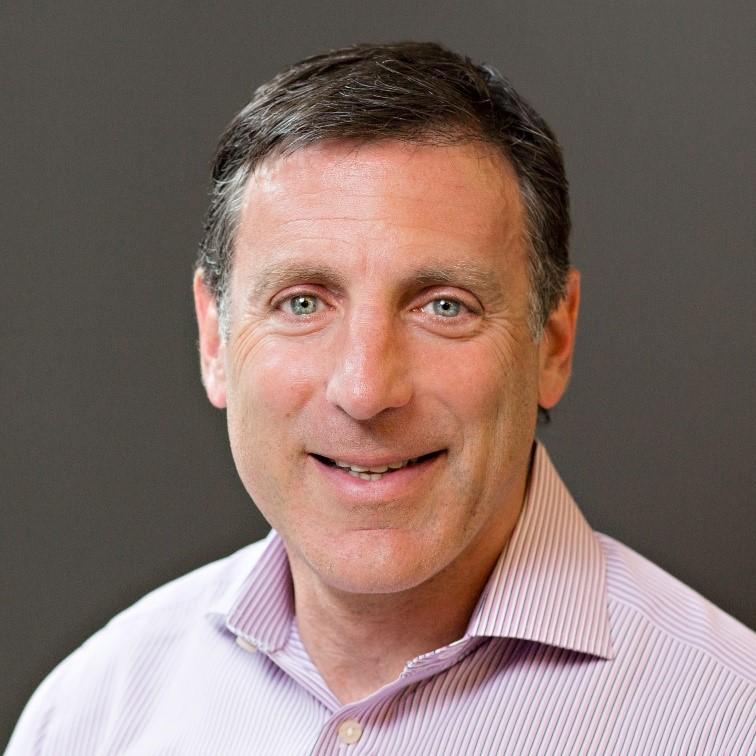 Alan Cohen, M.B.A.
Chief Product Officer, Centivo
Alan leads product development for Centivo. Founded in 2017, Centivo provides a healthcare solution for self-insured employers that unlocks savings and value by better aligning incentives in today's healthcare system and activating employees to choose high-value providers.   
Alan has been a leader in the benefits space for over two decades. Having co-founded Liazon, operator of the industry's leading private benefits exchanges, in 2007, he sold the company to Willis Towers Watson in 2013 and then led product development and strategy across the company's exchange offerings.
Prior to Liazon, Alan was CEO and co-founder of Online Benefits, the nation's leading benefits management and communication technology firm, where he was in charge of leading Online Benefits through its sale to A.D.A.M., and then served as President of A.D.A.M.  Prior to Online Benefits, he worked in the insurance industry for Prudential, Mass Mutual, CIGNA, and managed an insurance brokerage.
Alan is often sought out for his expert commentary on the healthcare and insurance landscape. He has appeared in Bloomberg/BusinessWeek, The New York Times, USA Today, Inc., AIS Health, Employee Benefit News, and AM Best.
Alan holds a BA from Cornell University, an MBA from Columbia Business School, and an MBA from London Business School, where he won the Award for Academic Excellence.
*******************************************************************************************************
Sarah Bonzo, Ph.D.
Associate Professor, Health Services Administration
Coordinator, Health Services Administration MBA
Dr. Bonzo received her Ph.D. in Industrial and Operations Engineering from the University of Michigan where her research focused on systems approaches to process improvement and patient safety in health care. Prior to joining SUNY Oswego, Dr. Bonzo was the Director of the Transformation Management Office at Rochester General Health System. In addition to teaching and serving as the MBA HSA program coordinator, Dr. Bonzo continues to consult with health systems as a lean/process improvement coach and instructor. Her research interests include process improvement in health care, resilience engineering, and organizational learning.
*******************************************************************************************************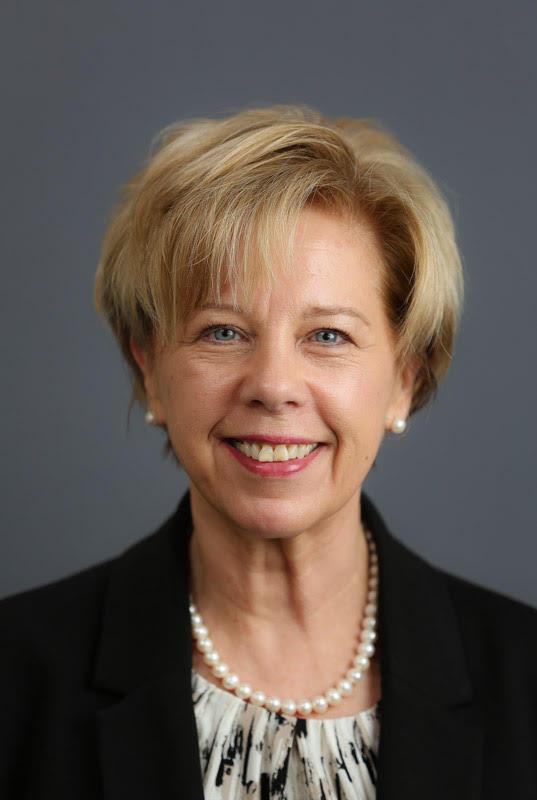 Assistant Dean & Director MBA Programs


Irene Scruton is the Assistant Dean and Director of MBA Programs in the School of Business at SUNY Oswego. She is responsible for all full time, part time and offsite MBA programs in Oswego, Syracuse and online. US News & World Report ranked the MBA Online and MBA HSA Online programs 40th nationally in 2019. Dr. Scruton is also an adjunct faculty member in the School of Business teaching Social Entrepreneurship and Contemporary Leadership. Her research interests include organizational governance, leadership development, social enterprises, and online learning engagement. Prior to joining Oswego, Dr. Scruton was a senior level executive for 25 years in banking, government and the nonprofit sector. Dr. Scruton was appointed to the inaugural board of Syracuse Regional Airport Authority in 2010 where she chaired the Governance Committee through 2016, establishing the operating practices for the newly created public authority. Dr. Scruton is currently serving on the Board of Directors for Microwave Filter, a public company which manufactures technical components for the satellite and cable industry. She has also served as an executive Board member for NY-Penn Girl Scouts, DeWitt Community Library, Onondaga Community College Foundation and Leadership Greater Syracuse and has received several awards for her community service.  Dr. Scruton earned her doctorate degree from St. John Fisher College, an MBA from Syracuse University and a B.S. in Management from the University of Buffalo, State University of New York.  
*******************************************************************************************************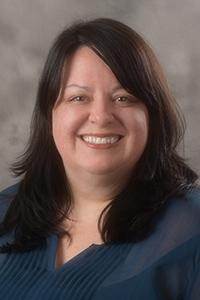 Michele Thornton, Ph.D.
Assistant Professor Health Services Administration, MBA
Michele Thornton received her PhD in Health Policy and Administration from the University of Illinois in Chicago. She is an Assistant Professor at SUNY Oswego in the Health Services Administration program.  Her current research focuses on impacts of the Affordable Care Act, employer-sponsored health insurance and patient choice in hospitals.  Outside of academia, Michele has worked as a health insurance and employee benefits consultant, focused on the small business and individual sector, for 18 years and has recently been appointed to the National Association of Health Underwriter's (NAHU) National Legislative Council.