Mission
The Institute for Global Engagement (IGE) promotes scholarly and creative collaborations to expand world awareness, deepen intercultural understanding, foster respect for diversity and difference, and seeks solutions for a better world.
Vision
The Institute for Global Engagement is an active network of the many people, offices, programs and committees at SUNY Oswego committed to expanding world awareness and global engagement. The Institute provides a venue for interdepartmental and interdisciplinary collaborations, supports scholarly and creative activities, encourages professional development and student learning, secures funding for initiatives, and recognizes excellence in global engagement for creating a better world.
Global Engagement Hour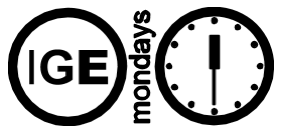 IGE is pleased to host "Global Engagement Hour" Mondays at 12:30pm. Look for presentations, teach-in's, forums, screenings or meetings related to global issues to be scheduled every Monday during that time. This semester, we are inaugurating Global Engagement Hour with a superb lineup of lectures and discussions:
2/16/2015: Open Discussion: Did Charlie Hebdo abuse its freedom of speech? (Ulises Mejias)
2/23/2015: Chancellor's Grant for Innovative Study Abroad Programs for Faculty (Josh McKeown)
3/2/2015: Narendra Modi and the future of India    (Arvind Diddi)
3/9/2015: Teaching Cinema in Tunisia (Bennet Schaber)
3/23/2015: Early Soviet Radical Feminism (John F. Bailyn, Stony Brook University) -- 114 Marano Campus Center
3/30/2015: Race & Global Engagement: Student and Faculty Perspectives (Marcia Burrell) -- 114 Marano Campus Center
4/6/2015: Cuba Now! (Julieve Jubin & Eric Schmitz)
4/13/2015: New Media in Africa and the impact of the online magazine, Africa is a Country (Neelika Jayawardane)
4/20/2015: Nomads and Criminals: Construction of Marginality of the Roma/"Gypsy" in Europe and India (Cristina Dragomir)
For information about scheduled sessions, including locations, please visit the IGE Calendar.
Membership
Membership in the Institute includes anyone on campus contributing to internationalization at SUNY Oswego through related programs, committees, or other projects. Members teach in programs that integrate global, international and intercultural knowledge and skills. They are doing research on international topics or with international collaborators. They mentor students seeking global opportunities, take students abroad, work with international students and visiting scholars, and plan cultural programs for the campus.
Ways to stay connected

Visit the IGE Feed (or submit an item for the Feed here).

Join our Mailing List. 

Follow us on Twitter @igesunyoswego! 


Coordinating Board
The Director of the Institute for Global Engagement convenes the Coordinating Board. Faculty members and program directors/chairs representing the offices and programs most involved with global engagement at SUNY Oswego have a seat on the Coordinating Board. In addition, the chairs of the IGE and Phi Beta Delta Honarary  will be represented on the board.
Director
For more information about the Institute for Global Engagement or to become involved in the Institute, please contact:
Dr. Ulises A. Mejias
222B Marano Campus Center
ulises.mejias@oswego.edu or 315.312.3647