SUNY Oswego's annual Honors Convocation -- the 2016 edition set for 3 p.m. Friday, April 15, in the Marano Campus Center arena -- celebrates the academic achievements of around 115 students throughout the disciplines. Sponsored by Vega, the student women's honor society, the event takes place during Oswego's Honors Week highlighting the outstanding accomplishments of students and faculty.
Awards from departments, the Oswego Alumni Association, Oswego College Foundation and Division of Extended Learning, as well as the Chancellor's Awards for Student Excellence, will mark this joyous celebration of academic success.
Members of the campus community, family members and friends are invited to attend the admission-free event.
Alumna speaker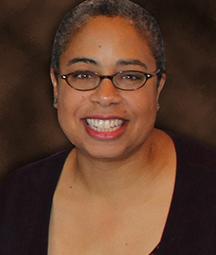 Guest speaker will be 1986 Oswego graduate Jennifer Shropshire, a principal at Edward F. Swenson & Associates. At the management and fund-raising consulting firm that works exclusively with non-profit organizations, Shropshire has an extensive client list in the Philadelphia area that reflects her interests that include the arts, communities, education, faith and social justice. She has had the honor of working alongside around 1,000 volunteer and staff leaders over the years.
The 30-year veteran of the nonprofit world also is a consultant and instructor with the Nonprofit Center of the LaSalle University School of Business. Shropshire is a member-at-large of the Oswego Alumni Association Board, having previously served as president. Shropshire co-chaired her 25th Reunion Gift Committee, and is currently the national chair of The Fund for Oswego.
As a student at Oswego, Shropshire was active in the Program Policy Board and introduced students and families to campus as an admissions tour guide. She earned her bachelor's in management science at Oswego before earning an MBA from the Wharton School of the University of Pennsylvania.