Exercise videos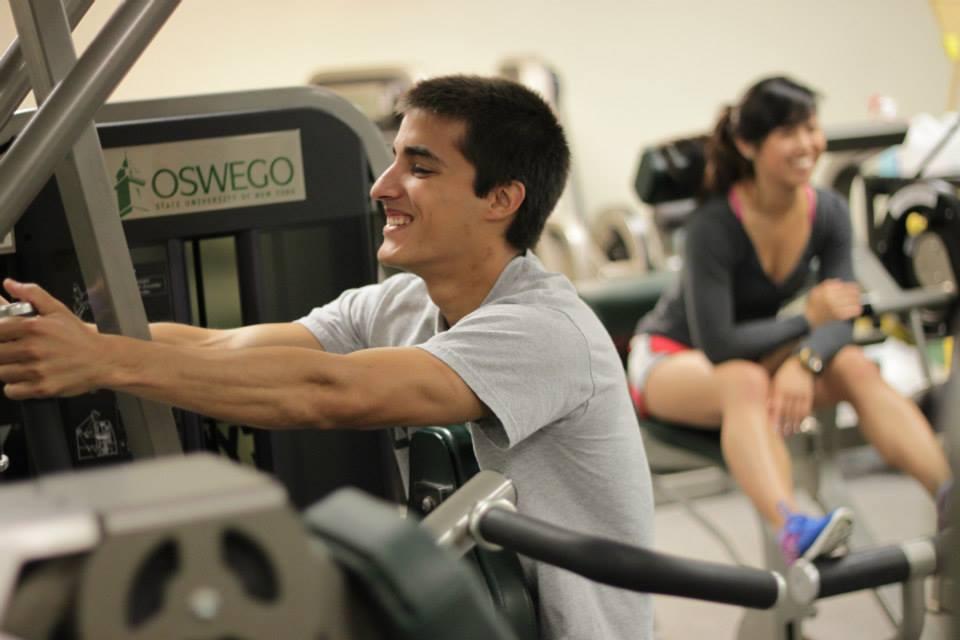 Through the links below, you will find a database of over 150 strength-training exercises that all can be performed at either Cooper or Glimmerglass Fitness Centers. Beginner, intermediate and advanced users can all benefit from our wide selection of exercises. In the future we hope to post specific workouts that you can try out in the Fitness Centers.
Each exercise video is broken down by their primary muscle group trained
If you have questions about a particular exercise, please don't hesitate to ask us at fitness@oswego.edu.
Upcoming Events and Announcements
Oswego Color Run: April 28 at 4:30 pm. Register here
Beach Volleyball Tournament: April 29 at 11:00 am. Registration forms can be picked up at the front desk of either Fitness Center. 16 team limit.

 Follow us on Instagram
Quick Links