Health Services
Important Updates:
Health Services will be transitioning back to the Mary Walker Health Center on 5/24/21.  To assist in this move Health Services will be closed 5/19/21 through 5/28/21.  We hope to reopen sooner if possible.
Please read: Health Services information for students
COVID-19 vaccine form (must be completed prior to your appointment)
Health Services is located on the second floor of Hewitt Union (213F). Parking will be located at Lot R-9.
Summer hours starting on 5/17/21 are from 9am-3pm by appointment only.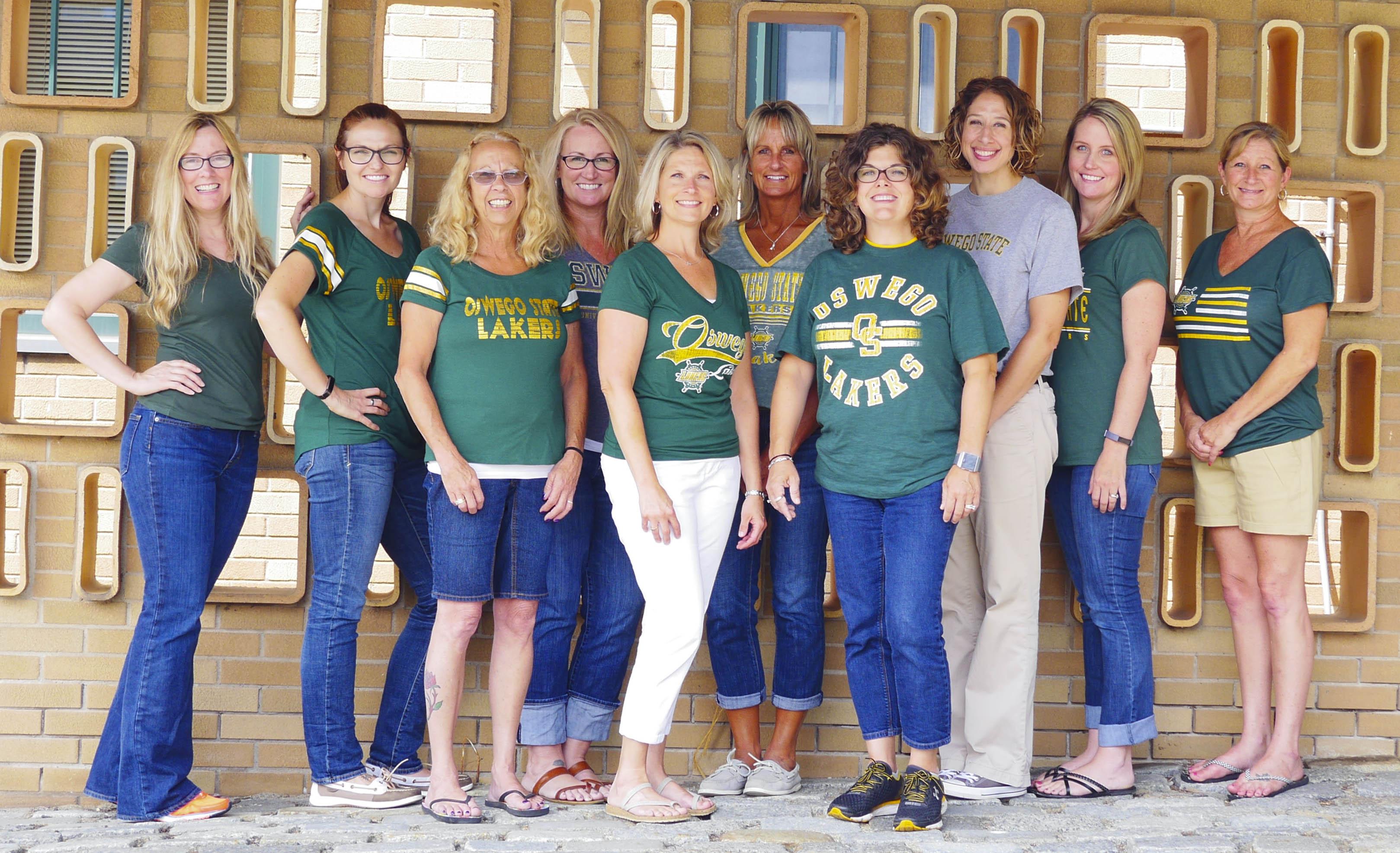 The staff of Health Services is delighted to extend support to you in a non-judgmental and caring manner. Our nurse practitioners are board-certified and specialized providers in the area of college health. The staff is highly experienced in responding to the medical and health concerns of the college's diverse population of students. Health Services is proudly accredited by the Accreditation Association for Ambulatory Health Care, Inc. (AAAHC).
We encourage you to utilize our medical and educational services as you used your hometown provider's office. We are committed to providing student focused care as well as health and wellness educational and promotional opportunities.
Mission:
Health Services promotes the health and wellness of students so that they can be successful in their academic pursuits, personal lives and be able to make positive personal health choices and decision.
Vision:
Health Services will be recognized for providing the highest quality care to students at SUNY Oswego through the delivery of outstanding accessible health and wellness services that will ensure a healthy, safe environment while supporting learning to a diverse student population. Our students will be empowered to make personally effective and desirable lifestyle choices.
We welcome your questions, comments and suggestions so that we can assist you in leading a positive and healthy lifestyle
*To submit a comment please use the comment form button located at the bottom of the page
Making an Appointment:
Walker Health Services has resumed self-scheduling on the Patient Portal. We make every attempt to minimize exposure to illness. We are seeing students for well visits in the morning. Students that have symptoms suggestive of COVID 19 will be evaluated using telemedicine prior to further testing or treatment. Afternoons are reserved for those ill students that require in-person evaluation. Students arriving more than 10 minutes late for their appointment may be rescheduled. If you have any questions or cannot find a suitable appointment on-line, please call us at 315.312.4100.
OFFICE
Health Services
2nd floor Hewitt 213F
Oswego, NY 13126
CONTACT
Phone: 315.312.4100
Fax: 315.312.5409
Email: whealth@oswego.edu
Instagram: @ozhealthservices
Hours
Regular:
Monday-Friday- 8:30am-4:30pm
Summer and Winter session: Monday-Friday: 9-3 *by appointment only