Sheldon Hall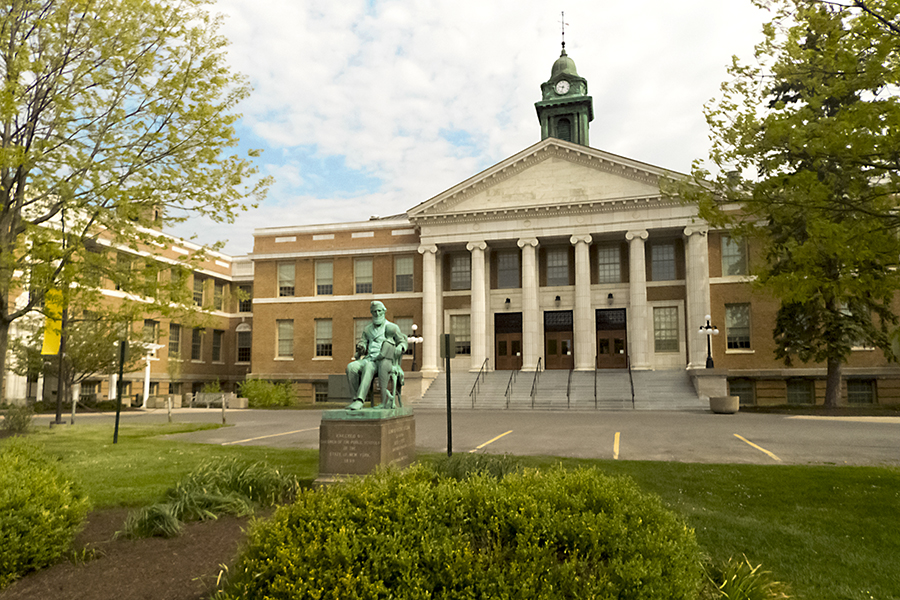 Facilities
Ballroom

Classrooms

Historic Classroom

International Education & Programs

Kitchenette
Laundry Room

Student Lounges

Suite or Double Occupied Dorm Rooms

Telefund
*Lactation rooms are kept locked all the time and the mother would need a key to enter the room. The front desk will have a copy of the key.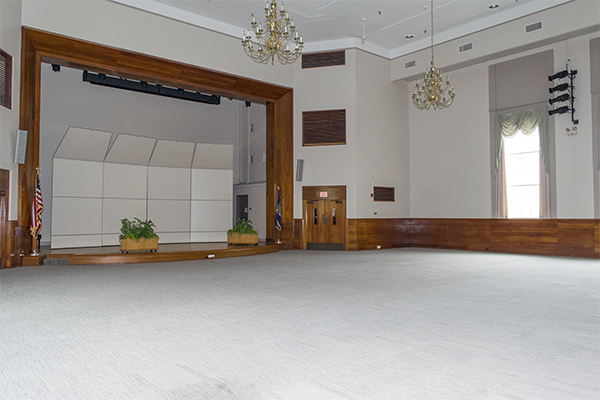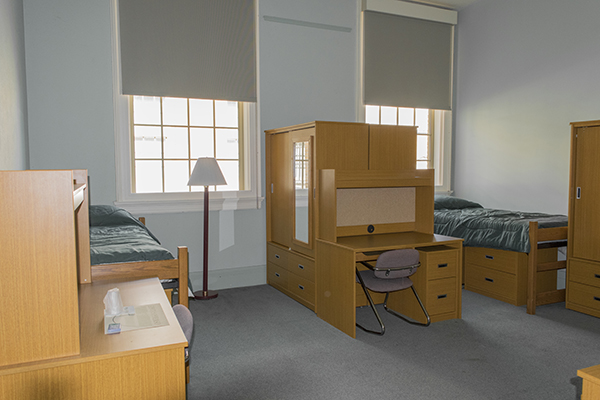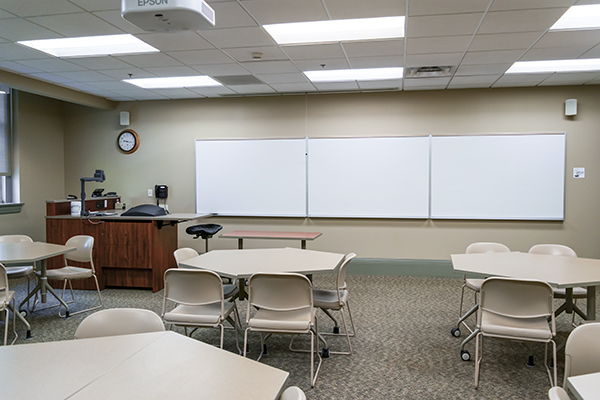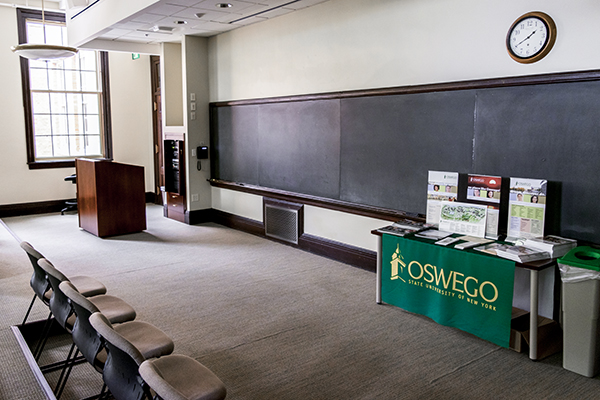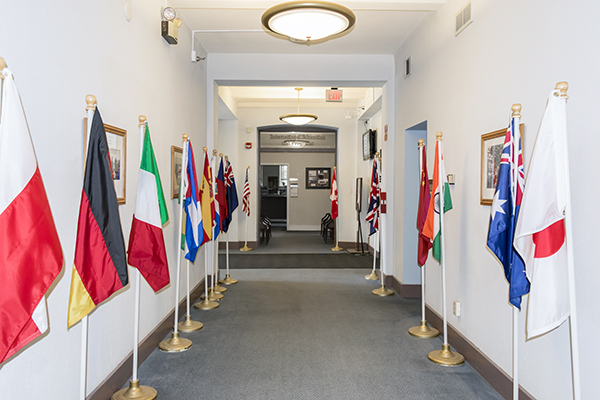 History
Function
Sheldon Hall opened for public use in 1913 and was a reflection of the administration of Principal I.B. Poucher, who worked with Dr. Edward Sheldon and carried on Sheldon's legacy after his death. Sheldon Hall was originally opened for the entire State Normal and Training School, giving it a permanent location for the school to grow. Presently, the Admissions Office, Oswego Children's Center and the Office of Development are in this building. It is the only building on campus with student dorms, administrative offices and classrooms together.
Namesake
It was during Sheldon's time with the poor of Oswego that he persuaded his colleagues to start the "Orphan and Free School Association," to provide a home for orphans and offered free school to the poorer children of Oswego. In the winter of 1848, Sheldon became schoolmaster of his first school and nurtured a relationship with the students in his school, known as the "Ragged School." Sheldon served as schoolmaster during the week and on Saturdays he would visit each student's home to ensure they were not lacking life's necessities. In 1850, he undertook a private school in the Old United States Hotel and the following year applied to be Superintendent of Public Schools in Syracuse.
During his 2 ½ years as Superintendent of Public Schools in Syracuse, Sheldon consolidated, graded and organized the lower schools, brought together neglected collections of books into a central library and published the first annual report of the city.
In May 1853, Sheldon began his permanent residence in Oswego and became the first Superintendent of Schools in Oswego.
During his time as principal of the Oswego Normal School, the name changed to the State Normal and Training School and grew considerably in size, thus demanding the majority of Sheldon's time. He resigned as Superintendent of Schools in Oswego and began devoting all of his time to being principal in September of 1869. Sheldon's work and life centered on his beloved Oswego School, whose destiny he molded from 1861 until his death in 1897.