Faculty profile
Neelika Jayawardane
Associate Professor
---
Contact
307 Marano Campus Center
315.312.2604
neelika.jayawardane@oswego.edu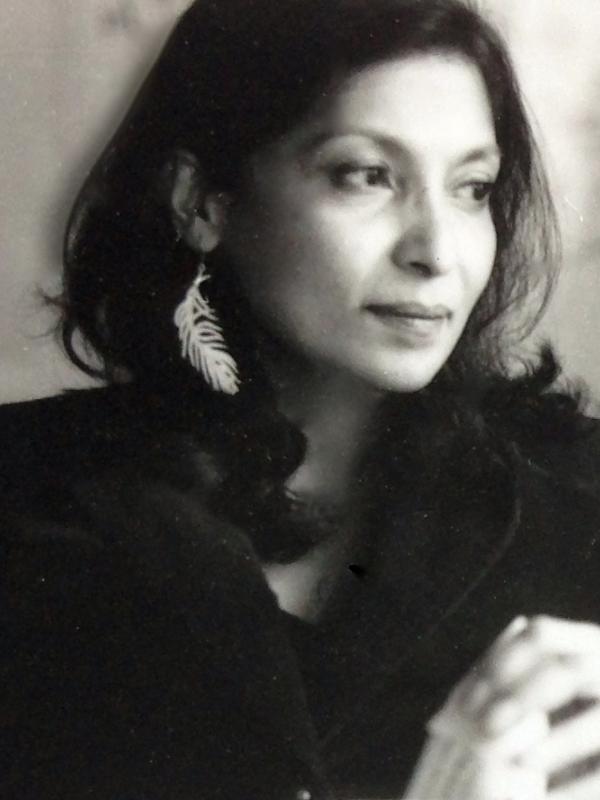 M. Neelika Jayawardane is Associate Professor of English at the State University of New York-Oswego, and a Research Associate at the Visual Identities in Art and Design (VIAD), University of Johannesburg (South Africa). She is a recipient of the 2018 Creative Capital | Andy Warhol Foundation Arts Writers Grant for a book project on the Afrapix, a South African photographers' agency that operated during the last decade of apartheid. 
Jayawardane was born in Sri Lanka, raised in Zambia, and completed her university education in the US, where she currently works. Her scholarly publications focus on the nexus between South African literature, photography, and the transnational/transhistorical implications of colonialism and apartheid on the body. As a founding member of the digital project, Africa is a Country, she became increasingly interested in writing in a manner that is accessible and welcoming to a larger public. She recently contributed an essay for Aperture's publication of South African "visual activist" Zanele Muholi's self-portraits, and catalogue article for African Mobilities: This Is Not a Refugee Camp Exhibition at The Architekturmuseum der TU München, in Munich, Germany. She also wrote the introductory essay for the South Africa pavilion's 57th Venice Biennale catalogue, an essay for The Walther Collection's publication (2017), as well as numerous essays for artists' catalogues. Along with academic publications, her writing is featured in Al Jazeera English, Transition, Aperture, Contemporary&, Contemporary Practices: Visual Art from the Middle East, and Even Magazine.
Professor Jayawardane will be away from SUNY-Oswego for the 2018-2019 academic year. Her CLASS WEBSITE: Coursepackets, syllabi, assignments. links to authors and texts
Publications
Essays, Reviews, Interviews:
"Mixtapes, Sonic Landscapes, and the Poverty Archive: The Politics and Poetics of the Im/Mobilised 'Semi-politan'". African Mobilities: This Is Not a Refugee Camp Exhibition. Exhibition Catalogue. The Architekturmuseum der TU München, Munich, Germany. http://africanmobilities.org/de/. June 2018.   
"Zanele Muholi's Somnyama Ngonyama: Embracing the Dark Lionesses' Call". For Aperture (2018).
"Chemutai Ngok" (catalogue entry). Songs for Sabotage. New Museum 2018 Triennale. Phaidon. 2018: 161-168.
"'Durga of the Canefields': Sharlene Khan's When the Moon Waxes Red". Essay for South African multimedia artist Sharlene Khan, artist's book (2018).
"A Somber Commemoration of the Partition of India, 70 Years Later ." Hyperallergic. 19 January 2018.
"Nadine Ijewere" (monograph). Aperture Magazine. Fall 2017: No. 228.
"Can African Critics Rewrite the Story of African Photography?" Conversation with Emmanuel Iduma about the state of art criticism in Africa. Aperture Blog.  Fall 217.
"In Ghana, Visions of Queer Friendship and Love." (Interview with photographer Eric Gyamfi.) ArtsEverywhere. 26 June 2017.
"Eric Gyamfi" (monograph). Aperture Magazine. Summer 2017: No. 227.
"Photography as Travel Memoir: Itinerancy, Movement, and Subjectivity Formation in Kenyan photographer Mimi Cherono's Work." Essay for Recent Histories: Contemporary African Photography and Video Art. Walther Collection, 2017.
"No Shore in Sight: Precarious Journeys and Unbearable Passages in the Moving Image Installations of Candice Breitz and Mohau Modisakeng." Exhibition Catalogue essay for the South Africa Pavilion, The 57th International Art Exhibition of La Biennale di Venezia. 2017.  pp. 27-43.
"When the River of Life Nears Zero Time: Vibha Galhotra's (In)Sanity In The Age Of Reason." Catalogue essay for solo show, (In)Sanity In The Age Of Reason. Gallery Exhibit, March 2017.
"Bad Educations: Kemang wa Lehulere & the Art of South African Protest." Even Magazine. Even Magazine. Issue 5. pp 120-135.
"Liminal Horizons: Joël Andrianomearisoa's When the day belongs to the night." Catalogue essay for Joel Andrianomeriosoa's work at the India Art Fair, 2017.
"Precarious Bricoleurs: Simphiwe Ndzube's Becoming." Catalogue essay for Simphiwe Ndzube's solo exhibition. 2016.
"Dreaming of Transcendence: Andrew Tshabangu's Photography." Andrew Tshabangu: Footprints. Catalogue essay for a retrospective exhibition. Standard Bank Gallery, Johannesburg. 2017.
Articles (Journalism):
Book Chapters:
Ties That Bind: Race and the Politics of Friendship in South Africa. Jon Soske and Shannon Walsh (eds). Johannesburg: Wits University Press, 2016. 216 – 242.
"Cultural Weapons Against Apartheid: Art, Artists, Cultural Boycotts". Apartheid Israel: The Politics of an Analogy. Jon Soske and Sean Jacobs (eds). New York: Heymarket Press, Nov. 2015.
"'Scandalous Memoir': Uncovering Silences and Reclaiming the 'Disappeared' in Mahvish Rukhsana Kahn's My Guantánamo Diary." Transatlantic Literature and Culture After 9/11: The Wrong Side of Paradise, ed. Kristine A. Miller. New York: Palgrave McMillan, 2015.
Conferences
August 2017: Art Council of the African Studies Association (ACASA) Triennial. "Photography as Travel Memoir: Itinerancy, Movement, and Subjectivity Formation in Contemporary African Photography." The University of Ghana, Legon (Accra).
Performances and exhibitions
Invited Reviewer/ Arts Critic & Writer
2017 Venice Biennale. Venice, Italy. May 2017.
Johannesburg Art Fair. Johannesburg, South Africa. September 2016.
Rencontres de Bamako (Bamako Encounters), 10th Edition: "Telling Time". Invited Arts Writer – Guest of curator Olabisi Silva. November 1-5, 2015.
Sharjah Biennale. May 10-16, 2015. Invited Writer – Guest of Hoor Al-Qasimi, President of The Sharjah Art Foundation.

Workshop Leader:
Critical Writing Workshop for Arts Writers. Sponsored by Contemporary And, a site for writing about contemporary art from Africa. Harare, Zimbabwe. Lecturer/Workshop Leader. Sept. 2017.
Goethe-Institut Johannesburg's Centres of Learning for Photography in Africa (CLPA) at LagosPhoto Festival. Critical skills workshop for photographers. Lagos, Nigeria. Workshop leader/lecturer. October 2016.
Invited Lecturer, Speaker, Panelist:
"African and African Diaspora Photojournalists and Artists: Infiltrating the Image Repertoire of Africa." Ford Foundation's "Global Conversations" Speaker Series. New York City.  November 2017. Speaker.
"How do I experience this art? Writing about art for contemporary audiences." School of the Visual Arts (SVA). November 2017.
"Can We Have Mobility? Afropolitanism in the Age of White Supremacy, Nationalism, and Border Panic?" Harare Exchange for African Mobilities. Speaker. September 2017.
"Revealing Portraits: Zanele Muholi's 'Visual Activism.'" International Curators Independent Curatorial Hub, New York. 22 August 2017.
"Six Mountains on Her Back": (Re) thinking African Feminisms Colloquium (South Africa). July, 2017. Speaker.
Speaker: "Beyond the Frame: Contemporary Photography from Africa and the Diaspora" Symposium. Walther Collection/Columbia University. October 21, 2016.
Classes taught
FALL 2019 COURSES
| | | | |
| --- | --- | --- | --- |
| ENG 360/810 | MW | 3:00-4:25 | 306 Marano CC |
| ENG 365/800 | MW | 4:40-6:10 | 322 Marano CC |
| ENG 465/810 | MW | 6:25-7:50 | 322 Marano CC |
ENG 360 LITERATURE IN A  GLOBAL CONTEXT-
ENG 365 JUNIOR SEMINAR-
ENG 465 SEM ADV LIT-