Faculty profile
Neelika Jayawardane
Associate Professor
---
Contact
307 Marano Campus Center
315.312.2604
neelika.jayawardane@oswego.edu
Office hours
FALL 2020
Tuesday & Thursday
11:10-1:30
by appointment via email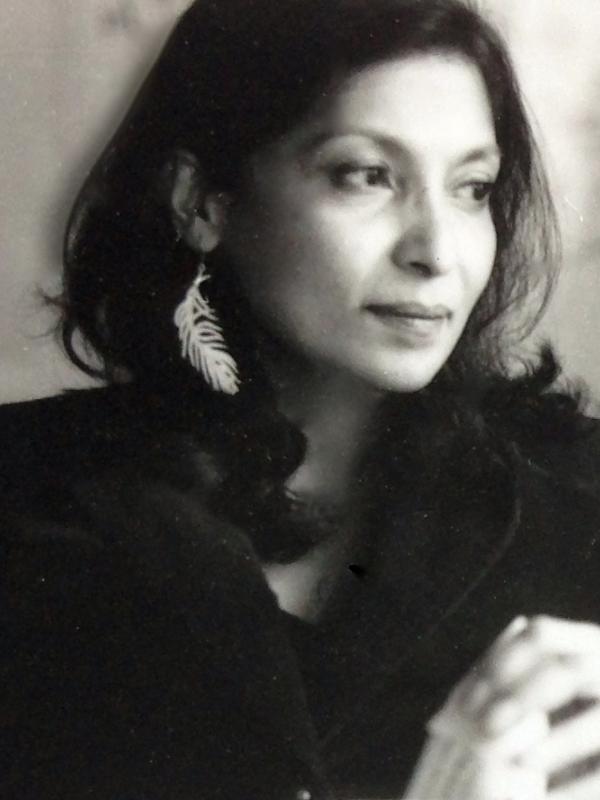 M. Neelika Jayawardane is Associate Professor of English at the State University of New York-Oswego, and a Research Associate at the Visual Identities in Art and Design (VIAD), University of Johannesburg (South Africa). She is a recipient of the 2018 Creative Capital | Andy Warhol Foundation Arts Writers Grant for a book project on the Afrapix, a South African photographers' agency that operated during the last decade of apartheid. Jayawardane was born in Sri Lanka, raised in Zambia, and completed her university education in the US, where she currently works. Her research is concentrated on South Africa, and her scholarly publications focus on the nexus between written texts, visual art, photography, and the transnational/transhistorical implications of colonialism, ongoing forms of discrimination, displacement, and migration on individuals and communities. As a founding member of the digital project, Africa is a Country, she became increasingly interested in writing in a manner that is accessible and welcoming to a larger public. Along with academic publications, and catalogue essays for exhibitions and artists' books, her writing is featured in Al Jazeera English, Transition, Aperture, frieze, C&, Even Magazine, Contemporary Practices and more.
ACADEMIC APPOINTMENTS: Appointed Research Fellow at Visual Identities in Art and Design Research Centre (VIAD). University of Johannesburg. (Appointment beginning in June 2018 – ongoing.) 
OTHER APPOINTMENTS: Board member, Lightwork: a non-profit photographers' organisation, Syracuse University. (Appointment beginning in September 2018-ongoing.)
Publications
Article (in Review):
Book Chapter:
Catalogue/Other Essays: 
News Articles:

Creative Publications:
Conferences
Mentor/Workshop Leader:Art Writing Work: New Engagements for Artists in East Africa. Acollaborative project and a part of the 'Networking Artists in East Africa' programme. Partners include Nairobi Contemporary, British Council in East Africa, 32 Degrees East, Ugandan Arts Trust, Makerere University, and British Council. Funded by Arts and Humanities Research Council and Global Challenges Research Fund (UK). 25th-April—1stMay; Nairobi, Kenya; Kampala, Uganda.

Panel discussion organised:"South African artists Gabrielle Goliath & Simon Gush, in discussion with Neelika Jayawardane." State University of New York-Oswego (SUNY-Oswego). 1stMarch, 2019.

"Gabrielle Goliath, Simon Gush, Jaleel Campbell, in discussion with Neelika Jayawardane". Syracuse University, Newhouse Centre for Global Engagement. "'No Innocence This Side of the Womb': Confronting Issues of Equality, Privilege, and Justice, From Syracuse and South Africa". (http://newhouseglobal.syr.edu/event/satosyr/).28thFebruary 2019.

Invited speaker at symposium:"'Inside the artery of political consciousness': Khotso House, the Afrapix Photographers' Collective, and the Synergies and Confluences that provided 'a small and embattled community' with a Practical Political Education". Photography and Resistance Research symposium. 29th– 30thJanuary 2019. University of Brighton.

Invited speaker at symposium:"'The famous and the obscure were there, waitingfor freedom': Jeeva Rajgopaul's photographs of South African Exiles in New York, 1991". Conference: "Curatorial Care, Humanising Practices – Past Presences as Present Encounters".VIAD, University of Johannesburg, 11-13 April, 2018.

Public talk: in conversation with Paul Weinberg: On Common Ground: David Goldblatt & Peter MagubaneGoodman Gallery, Cape Town. 27 October 2019. 

Invited speaker at opening of exhibition:"The Body as a 'Homing Device': South African Artists and Performance". Exhibition opening of Cairns Art Gallery, Queensland, Australia. Continental Drift: Black / Blak Art From South Africa and North Australia. Cairns Art Gallery, Cairns, Queensland, Australia. 10 July 2018.
Performances and exhibitions
Invited Reviewer/ Arts Critic & Writer
2017 Venice Biennale. Venice, Italy. May 2017.
Johannesburg Art Fair. Johannesburg, South Africa. September 2016.
Rencontres de Bamako (Bamako Encounters), 10th Edition: "Telling Time". Invited Arts Writer – Guest of curator Olabisi Silva. November 1-5, 2015.
Sharjah Biennale. May 10-16, 2015. Invited Writer – Guest of Hoor Al-Qasimi, President of The Sharjah Art Foundation.

Workshop Leader:
Critical Writing Workshop for Arts Writers. Sponsored by Contemporary And, a site for writing about contemporary art from Africa. Harare, Zimbabwe. Lecturer/Workshop Leader. Sept. 2017.
Goethe-Institut Johannesburg's Centres of Learning for Photography in Africa (CLPA) at LagosPhoto Festival. Critical skills workshop for photographers. Lagos, Nigeria. Workshop leader/lecturer. October 2016.
Invited Lecturer, Speaker, Panelist:
"African and African Diaspora Photojournalists and Artists: Infiltrating the Image Repertoire of Africa." Ford Foundation's "Global Conversations" Speaker Series. New York City.  November 2017. Speaker.
"How do I experience this art? Writing about art for contemporary audiences." School of the Visual Arts (SVA). November 2017.
"Can We Have Mobility? Afropolitanism in the Age of White Supremacy, Nationalism, and Border Panic?" Harare Exchange for African Mobilities. Speaker. September 2017.
"Revealing Portraits: Zanele Muholi's 'Visual Activism.'" International Curators Independent Curatorial Hub, New York. 22 August 2017.
"Six Mountains on Her Back": (Re) thinking African Feminisms Colloquium (South Africa). July, 2017. Speaker.
Speaker: "Beyond the Frame: Contemporary Photography from Africa and the Diaspora" Symposium. Walther Collection/Columbia University. October 21, 2016.
Classes taught
SPRING 2021 COURSES
| | | | |
| --- | --- | --- | --- |
| ENG 204/OY2 | TR | 2:40-4:00 | Online |
| ENG 365/OY1 | TR | 9:40-11:00 | Online |
| ENG 465/OY1 | TR | 11:20-12:40 | Online |
FALL 2020 COURSES
| | | | |
| --- | --- | --- | --- |
| ENG 102/OY5 | TR | 1:00-2:20 | Online |
| ENG 360/OY1 | TR | 2:40-4:00 | Online |
| ENG 365/OY2 | TR | 9:40-11:00 | Online |