Faculty profile
Neelika Jayawardane
Associate Professor
---
Contact
307 Marano Campus Center
315.312.2604
neelika.jayawardane@oswego.edu
Office hours
Spring 2018
Tuesday & Thursday
12:45 - 2:00
or by timely appointment
Email professor 24hr. in advance.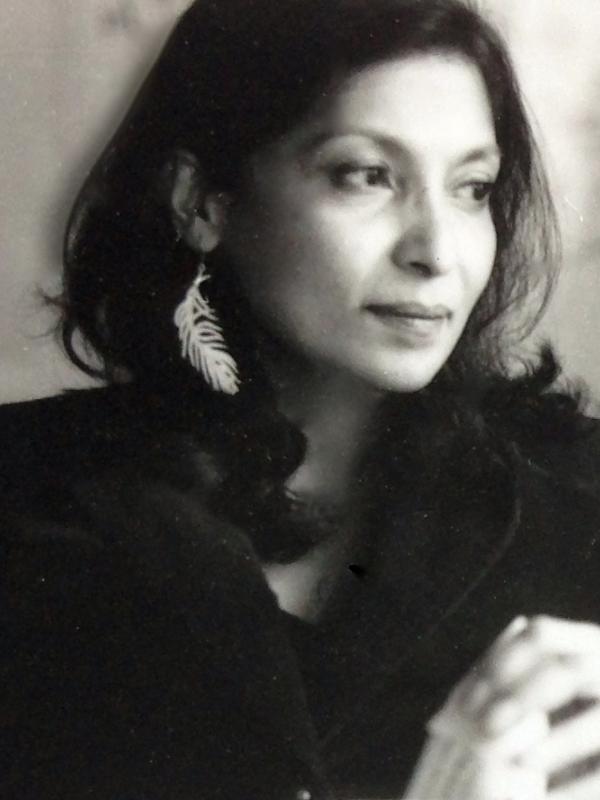 M. Neelika Jayawardane is Associate Professor of English at the State University of New York-Oswego, and an Honorary Research Associate at the Centre for Indian Studies in Africa (CISA), University of the Witwatersrand (South Africa). She is a founding member of the online magazine, Africa is a Country, where she was Senior Editor and contributor from 2010-2016. She teaches postcolonial literature and theory with a special focus on contemporary African literature, and literature that focuses on immigration, displacement, and travel. Her scholarly publications focus on the nexus between South African literature, photography, and the transnational/transhistorical implications of colonialism and apartheid on the body. She is working two projects: her first project is a book project on the Afrapix Collective, "South Africa's only anti-apartheid photography agency"; her second project focuses on art produced as a vital part of the #RhodesMustFall, #FeesMustFall, and other coterminous student-activists' movements in South Africa.Among numerous published texts, Jayawardane recently contributed the main essay for the South Africa pavilion's  57th Venice Biennale catalogue, and essays for The Walther Collection's publication (2017) and other artists' catalogues. Her writing is featured in Transitions, Aperture, Al Jazeera English, Contemporary&, Art South Africa, Contemporary Practices: Visual Art from the Middle East, Even, and Research in African Literatures.
Class webpage here. 
Publications
Book Chapters:
Scholarly Essays and Articles:
"No Shore in Sight: Precarious Journeys and Unbearable Passages in the Moving Image Installations of Candice Breitz and Mohau Modisakeng." Catalogue essay for the South Africa Pavilion, The 57th International Art Exhibition of La Biennale di Venezia. 2017. (Forthcoming)
"Photography as Travel Memoir: Itinerancy, Movement, and Subjectivity Formation in Kenyan photographer Mimi Cherono's Work." Recent Histories: Contemporary African Photography and Video Art, Catalogue essay for Walther Collection, 2017. (Forthcoming).
"Zanele Muholi's Somnyama Ngonyama: Embracing the Dark Lionesses' Call". For Aperture (forthcoming in 2017).
"Liminal Horizons: Joël Andrianomearisoa's When the day belongs to the night." Catalogue essay for Joel Andrianomeriosoa's work at the India Art Fair, 2017.
"Precarious Bricoleurs: Simphiwe Ndzube's Becoming." Exhibition catalogue essay for Simphiwe Ndzube's solo exhibition, 2016. Whatiftheworld Gallery, Cape Town.
 "Dreaming of Transcendence: Andrew Tshabangu's Photography." Exhibition catalogue essay for Andrew Tshabangu's solo exhibition, 2016. Standard Bank Gallery, Johannesburg.
"Otobong Nkanga: Transformations and Erasures." Art of Nigerian Women. 2016.
 "Between Nostalgia and Future Dreaming: Aida Muluneh's Portraits". Transition 120 (June 2016).
Articles (Journalism):
Conferences
November 2014: National Women's Studies Association Conference. Panel: "Violent Geographies: Transnational Representations of Gender, War, and Resistance". Paper: "Re-Telling the Nation: Dangerous Disclosures in South African Women's Memoirs". San Juan, Puerto Rico.

November 2014: 57thAnnual African Studies Association Conference. Panel (Chair): "Winnie Madikizela Mandela: Reflections on the Mother of the Nation". Paper: "Winnie and the Camera: Fashioning an Impenetrable Armature." Indianapolis, Indiana.

March 2014: American Comparative Literature Association Conference. Panel: "The Comic Mask: Theorizing Satire, Humor and Laughter in South African Culture". Paper: "Untranslatable Caricatures: South Africa's Cartoonists' Reliance on Racist Tropes."

January 2014: 129th MLA Annual Convention, Chicago, 5-8 January 2014.

(a) Panel: "Space and Belonging in Post-9/11 US American Literature": "'Scandalous Memoir': Uncovering Silences and Reclaiming the Disappeared in Mahvish Rukhsana Kahn's My Guantánamo Diary."

(b) Panel: "Expatriation, Authorship, and Reception in African Literatures": "Relocating the Expatriated Self in the 'New' South Africa: Memoirs of Indian South Africans."
March 2013: Organised and Chaired Panel: "Re-Inscribing the Self: Memoirs, Self-Narrative, Testimony and Contemporary African Writers." Literature, Liberation, and the Law: The 39th annual conference of the African Literature Association (Charleston, South Carolina)

Jan. 2013: "Meditation on the Terrorist: Daisy Rockwell's The Little Book of Terror." 128th MLA Annual Convention, Boston, Massachusetts, 5-8 January 2013. Panel: Human Rights in U.S. Literature and Beyond. 
"Shifting the Digital Landscape: New Media in Africa and the impact of Africa is a Country"; "Revealing Apartheid: South African Documentary Photography"; "Blue Dress" (Creative Work). Oklahoma State University, Stillwater, OK. October 2014.
 "'Forget Maps': Countering Global Apartheid, Creating Novel Cartographies in Ishtiyaq Shukri's The Silent Minaret." University of Witwatersrand, Centre for Indian Ocean Research (CISA). June, 2014.
"Immobilised by Immigration: Public Perceptions of Asylum Narratives, HIV, and African Women in Nafissatou Diallo's Rape Case against DSK." University of Witwatersrand, Wits Institute of Social and Economic Research (WISER). June, 2014.
"Conversation with David Goldblatt : on the Rise and Fall of Apartheid Exhibition." Museum Africa, Newtown, Johannesburg. 24 June, 2014.
"Immobilised by Immigration: Public Perceptions of Asylum Narratives, HIV, and African Women in Nafissatou Diallo's Rape Case against DSK." Columbia University: Race, Ethnicity and Diaspora Colloquium. December 2013.

Interview on National Public Radio's "" with Jackie Lyden: "Writer Nadine Gordimer Was An 'Ambassador' For African Literature"

Interview on Canadian Broadcasting Corporation's"Q" with Jian Ghomeshi: "Ever notice that almost all books set in Africa have the same cover?" (About African authors, and the stereotypical images of acacia trees and sunsets on book covers chosen for them by publishers.)

Interview on Public Radio International's "The World:  "Need a cover for your book about Africa? Just add an acacia." 

 Interview on South Africa after Mandela, for International Media group, CCTV: "South Africa: Long Way to Go". 18 October 18 2013.  
Classes taught
FALL 2018: SABBATICAL