Faculty profile
Laura Donnelly
Associate Professor
---
Contact
326 Marano Campus Center
315.312.2626
laura.donnelly@oswego.edu
Website
laurakdonnelly.com
CV:

donnelly_cv_december_2015.pdf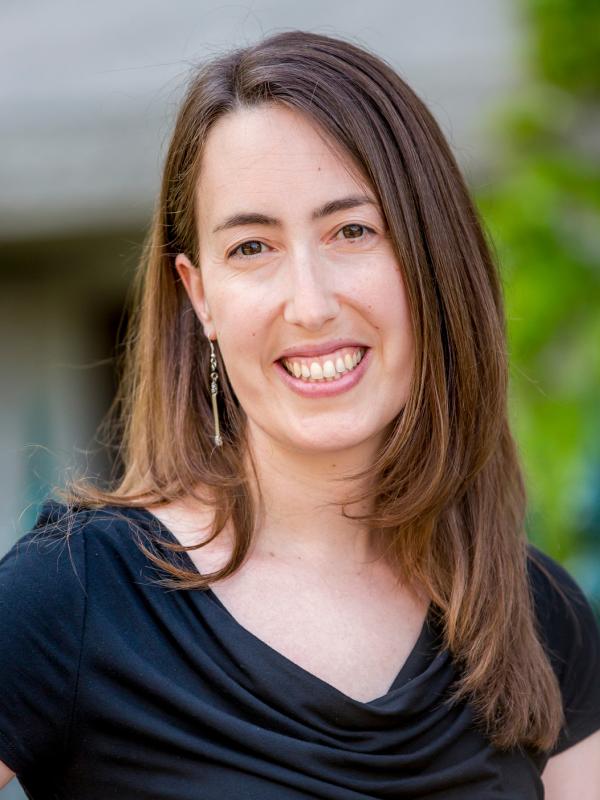 Laura Donnelly's first full-length collection of poetry, Watershed, won the 2013 Cider Press Review Editors' Prize and was a finalist for the Brittingham and Pollak Prizes. She is also the author of a chapbook, Nocturne - Schumann's Letters (Finishing Line Press, 2010), and her poems have been published in Rhino, Cimarron Review, Typo, Third Coast, PANK, Flyway, CutBank, Poetry East, DIAGRAM, and elsewhere.
Donnelly holds a PhD in English/Creative Writing from Western Michigan University and an MFA from Purdue University. Her interests include poetry and nonfiction writing, 19th and 20th century British literature, literary publishing, and gender studies. She is a former Editor-in-Chief of the national literary journal Third Coast and the recipient of fellowships from the Corporation of Yaddo, the Ragdale Foundation, and the Virginia Center for the Creative Arts.
Classes taught
SPRING 2020 COURSES
| | | | |
| --- | --- | --- | --- |
| CRW 405/800 | TR | 11:10-12:30 | 258 Marano CC |
CRW 405 POETRY WRITING: ADVANCED - Advanced Poetry Writing builds upon the experiences of CRW 205 and 305 as students refine their poetic practice.  Over the course of the semester, each student will write a chapbook of poems, a focused collection of fully revised poetry.  The class also considers how writers remain involved with poetry after college, including explorations of literary journals and publishing, community outreach, and graduate writing programs.
FALL 2019 COURSES
| | | | |
| --- | --- | --- | --- |
| CRW 300/800 | MW | 3:00-4:25 | 132 Marano CC |
| CRW 305/800 | TR | 12:45-2:05 | 223 Marano CC |
| CRW 305/810 | TR | 2:20-3:40 | 223 Marano CC |
CRW 300 LIVING WRITER SERIES-This large-lecture course explores the creative process via a series of talks presented by visiting writers across the genres and may include other members of the writing community (editors, librarians, publishers). The emphasis and the learning experience of this course will focus on "the writing life" and what that means to our visiting writers and, by extension, to us. 
We will be reading and listening to a variety of writer-artists who will speak about their own work. "Work," in this context, means both the written texts and the process of creating that work. A writer, in other words, creates a work... and works to create. This course will invite you into their processes, and move you into a contemplation of their works as audience and as a fellow artist. The Living Writers Series, therefore, has the potential to move you and your own art into more professional and meaningful explorations.
The objective of the course is to help you create and/or refine your own aesthetic regarding the written arts. You will explore different genres and learn the vocabularies associated with them. You will explore the processes of the visiting writers to understand what the professional writer considers important in the act of writing, the art of writing, and in the business of writing.
CRW 305 POETRY WRITING: INTERMEDIATE-In CRW 305, an intermediate poetry workshop, students write, revise, and critique a number of poems during the semester.  In addition, students will read and discuss several single-author collections and related essays to explore and experiment with multiple poetic styles and voices.  A final portfolio of revised poetry is required.  CRW 205 is a prerequisite for this course.