Help Desk Renovation Completed
The newly renovated CTS Help Desk is now open.
CTS recently renovated the campus Help Desk to better serve our customers. The new setup optimizes the space, allowing us to work more efficiently and to better handle phone and walk-in traffic.
The front desk has a more flexible design to balance both phone calls and visitors.  Formerly, it was possible for a technician to be on the phone during heavy call times, but yet have visitors standing at the counter waiting for them to finish the call to assist them.  We now have a space which will allow our technicians to focus on assisting people on the phones while a nearby space can focus on visitors.
Our workbenches on the side wall are standing height now vs. our previous sitting height tables. Formerly, there was not enough room to accommodate sitting chairs while working on fixing computers.  The workbenches allow for standing or sitting with ample repair space.
In addition, we will have flexible consulting spaces.  Benches will be installed in the near future around the perimeter wall in front of the front desk .  Already available is a consulting table behind the front desk.
All of the staff working at the Help Desk now also have ample work space with their own storage. Previously, space was pretty tight with no real room for filing or personal belongings.
All-in-all, we are very pleased with our renovation.  We would like to thank the campus Facilities staff, contractors and CTS staff for helping us design a more welcoming, flexible space that we hope has direct benefits to our customers.
Below are some before and after photos and we also captured some of the renovation through a time lapse video.
You can also view more photos on our Facebook page.
We appreciate everyone's patience as we made the transition.  Please feel free to visit us in 26 Lanigan for any technical issues or just to check out the renovations.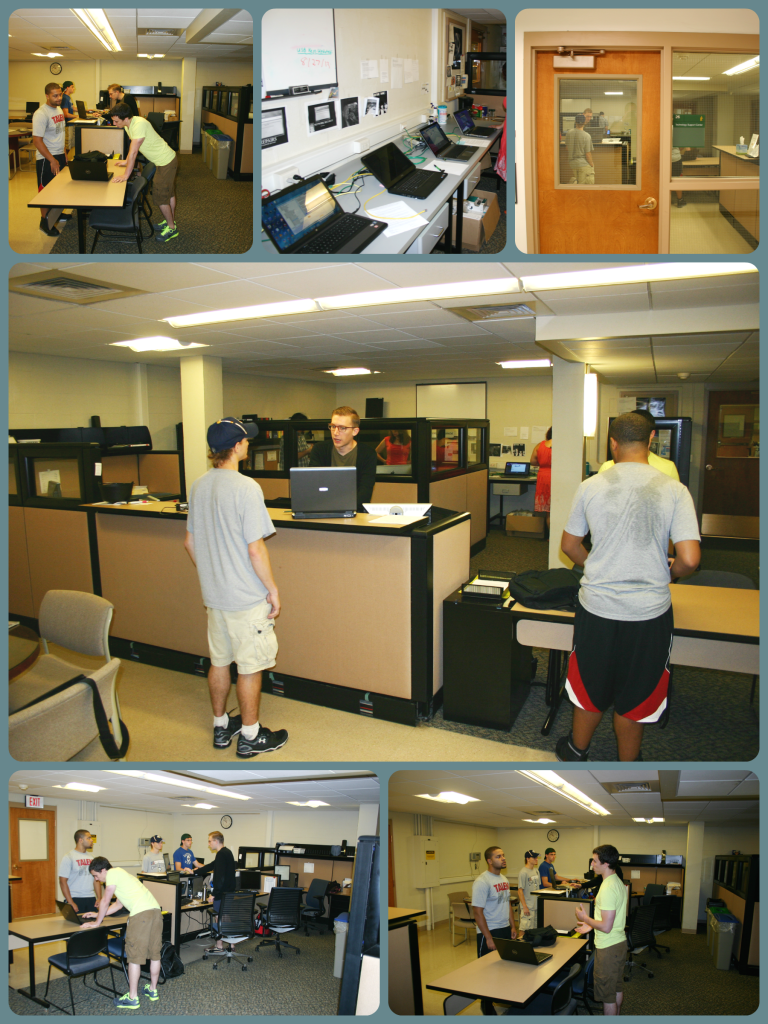 Before the Renovation Project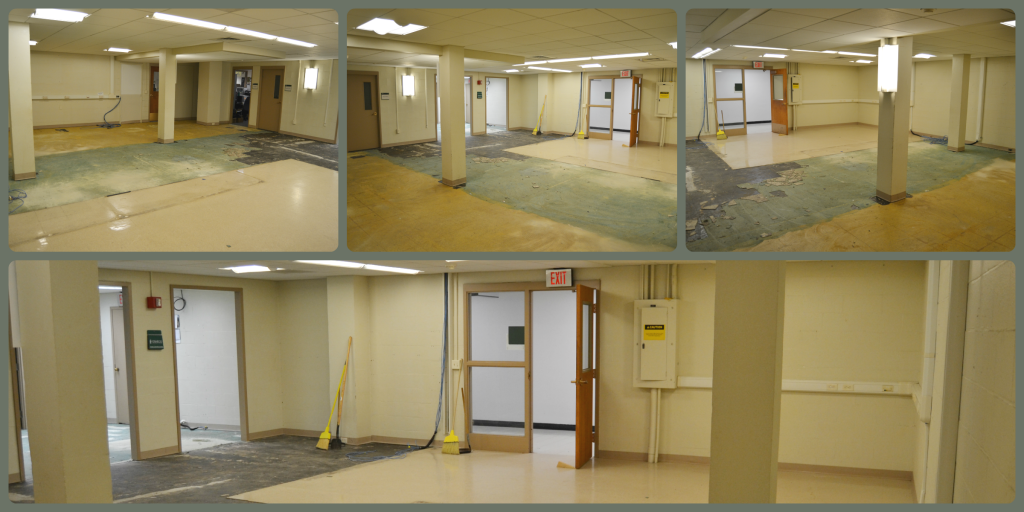 Renovation Begins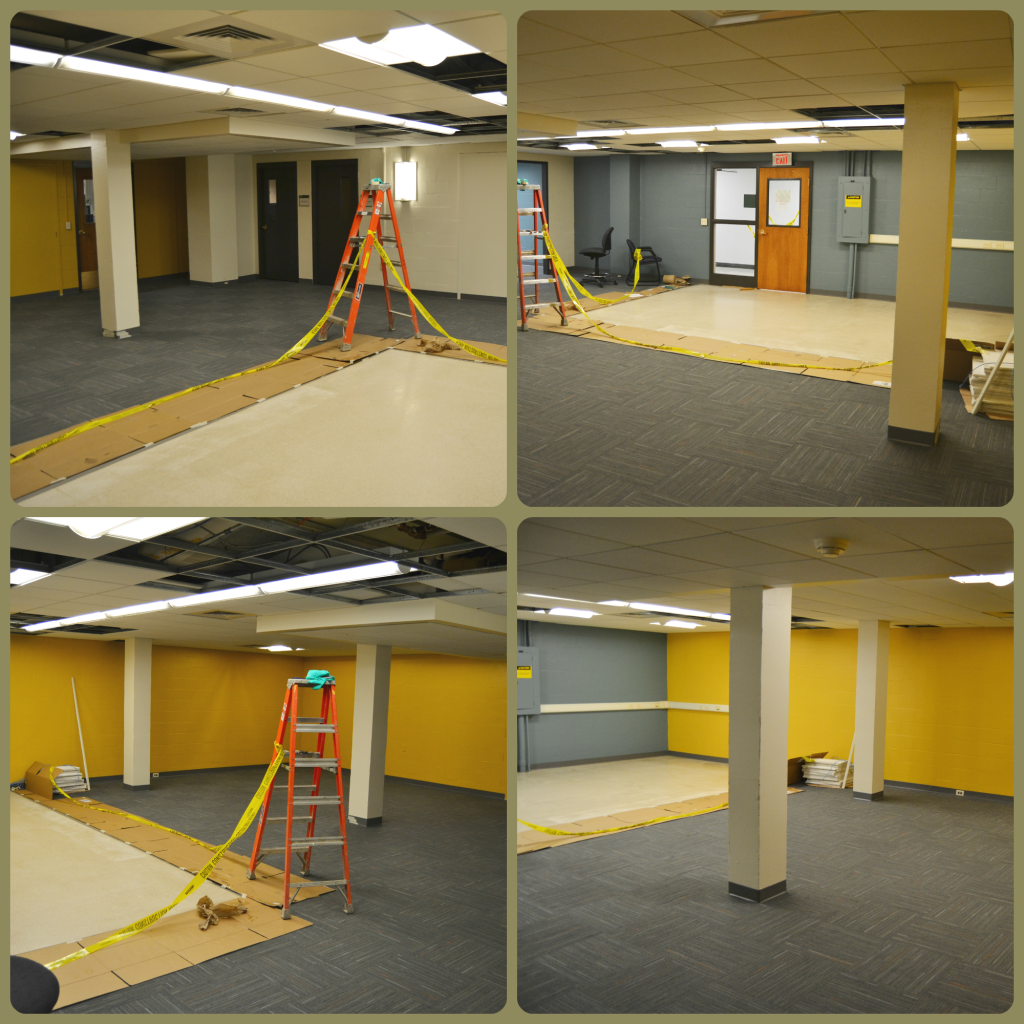 Renovation Continues, New Paint and Carpet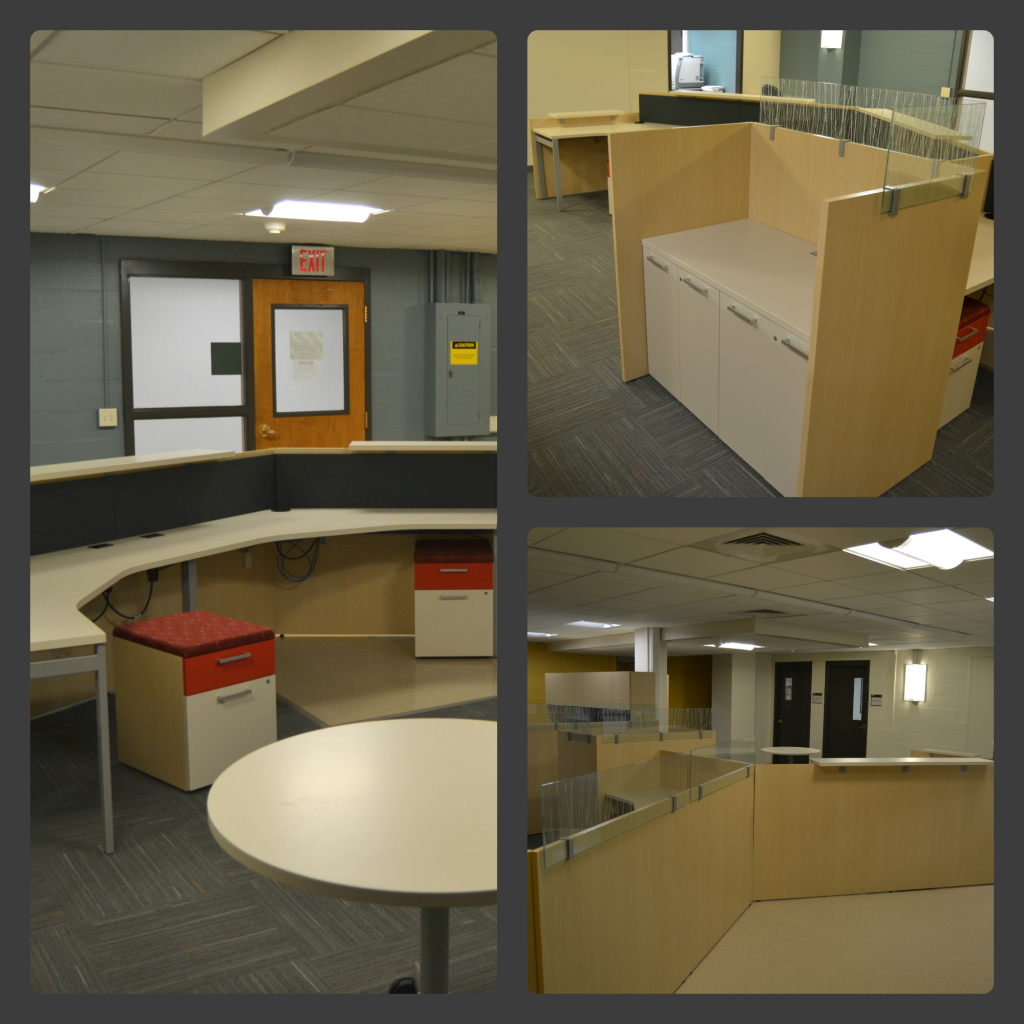 Renovation Completed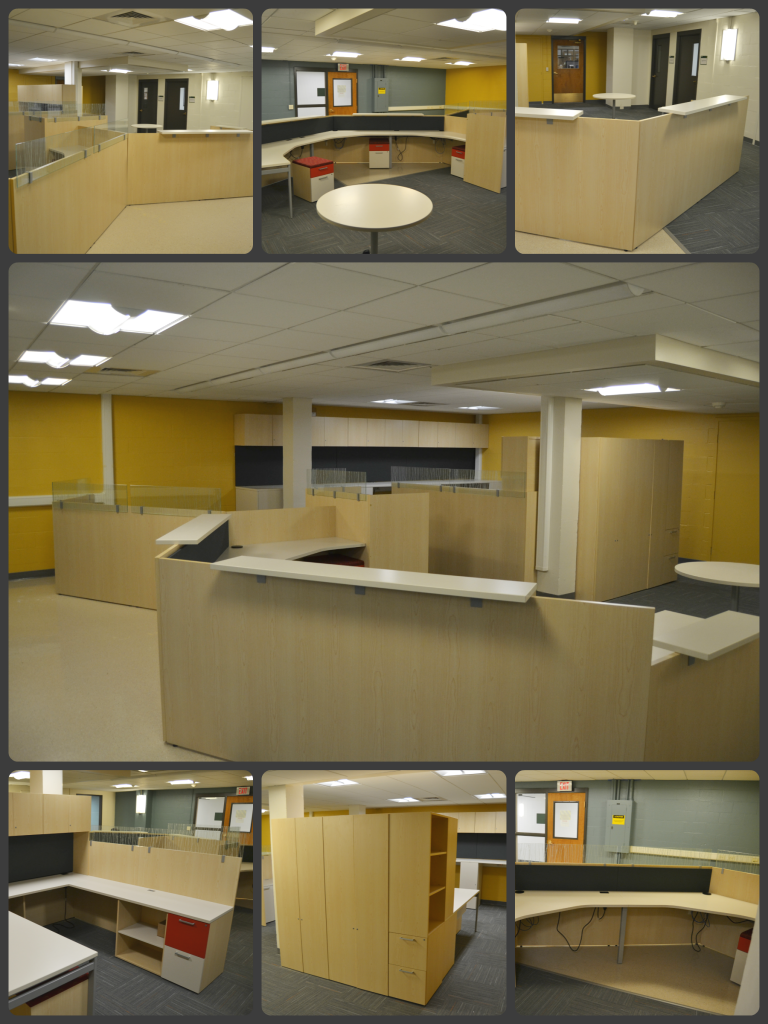 Renovation Complete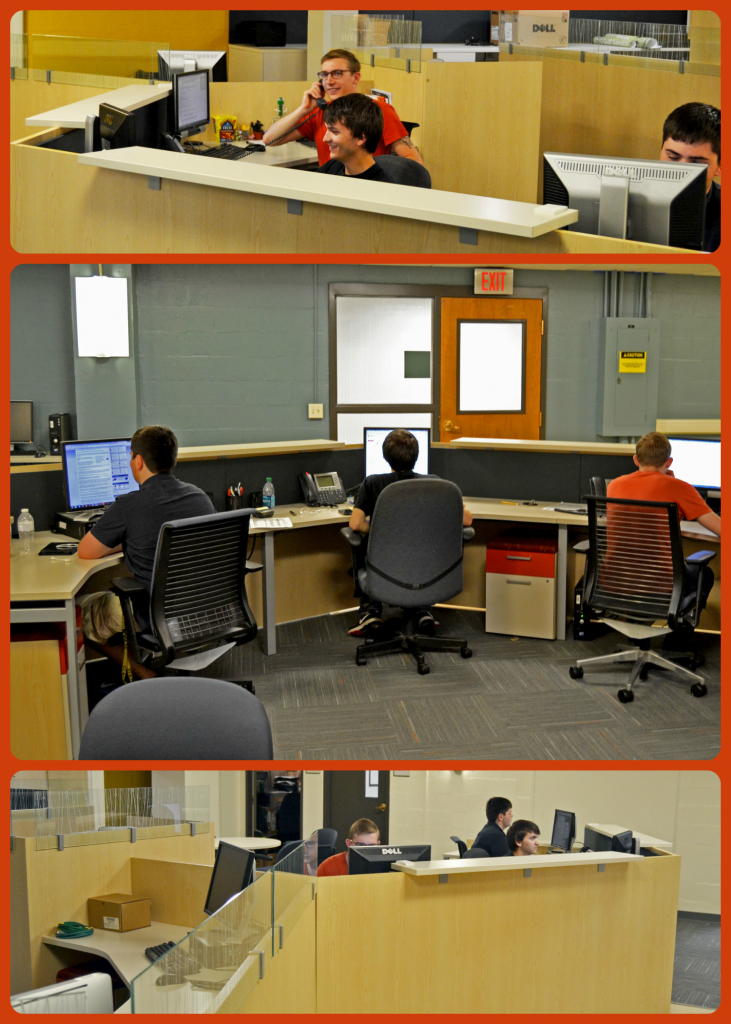 Help Desk Employees Ready to Assist our Clients