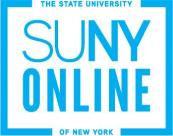 The Business Administration MBA is customizable, accessible and affordable. The same award-winning faculty teach online courses that one would encounter at SUNY Oswego's campuses. These distinguished scholars stress practical problem-solving scenarios that provide skills, knowledge and confidence necessary to lead today's global industries, earning Oswego a national reputation for excellence.
AACSB International (AACSB) is synonymous with the highest standards of excellence in business education. This accreditation recognizes Oswego's faculty excellence, quality of content and in-depth subject knowledge. Less than 5% of business schools worldwide have earned this distinction.
This 100% online program has earned the SUNY Online designation which includes 24/7 support, and recognizes industry-leading online teaching practices in areas of high employer demand. Additionally, Oswego programs with the SUNY Online designation waive the application fee requirement, making it more affordable than ever to get started.
Quick Facts
NYS Cost Per Credit Hour $625
Estimated Completion Time 2 Years
Reduced Non-NYS Cost Per Credit Hour $750
Ranked #1 Online MBA Among Public Colleges in NYS U.S. News & World Report
Overview
Our flexible curriculum gives you the opportunity to combine your passions with the foundational coursework. This built-in adaptability helps you focus on what you need to succeed, based on your background. 
Curriculum
The basic program consists of 36 graduate credit hours of core, directed elective and elective study which builds upon a 21-credit-hour foundation of accepted management skills, concepts and principles. This program is intended to be equally applicable to private, public and governmental sectors of management.
Master of Business Administration
#1 Online MBA Among Public Colleges in NYS
SUNY Oswego's online MBA ranks highest in New York state among public colleges according to U.S. News & World Report. 
Outcomes
Graduates of our program will develop leadership and team membership skills necessary for implementing and coordinating organizational activities and managing change. You will also have the ability to integrate business knowledge and management techniques to aid planning and control in a changing environment.
Career Opportunities
Project manager
Chief of staff
Human resource specialist
Chief financial officer 
Logistics manager
Chief executive officer
"The best part about the program is the individual care you get from the professors. My focus was in finance and I had some of the best professors in the field that I could ask for help whenever I needed it."
Program Resources
#1 Public Online MBA Offering in NYS
SUNY Oswego remains the top public online MBA offering in New York state for the 8th year straight according to U.S. News & World Report
Read more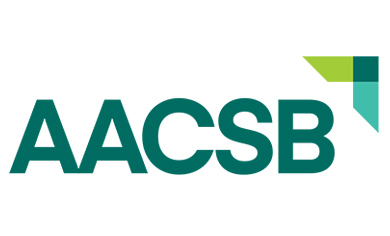 AACSB accredited
The SUNY Oswego School Of Business earned AACSB accreditation in 2002. Less than 5% of business schools worldwide have earned this distinction.
About AACSB
Diversity Graduate Fellowship Program
Prospective students may be eligible for an award which includes an annual stipend, in addition to fully-paid tuition for full-time study.
Learn More
More than 120 Graduate Assistantships Offered
Assistantships provide an opportunity to gain experience through professional work on campus.
Learn More
The Power of SUNY Tuition
Achieving your long-term career goals shouldn't come at the expense of your immediate financial security. Oswego offers low tuition compared to many private colleges. Never sacrificing quality for affordability, our graduate students are receiving a nationally accredited program that will translate into effective knowledge and opportunities.
Admission Requirements
Submit an official transcript showing confirmation of a bachelor's or master's degree/advanced certificate. This includes any transcripts showing graduate-level coursework or post-baccalaureate degrees/certificates. Official transcripts must be sent directly from granting institution (electronic or mail). If you are a SUNY Oswego alum, your transcript will be automatically requested after entering your student ID and identifying SUNY Oswego as your school on the application.
All applicants will be asked to supply transcripts that show evidence of overall undergraduate GPA. The average GPA of MBA applicants is approximately 3.2.
GMAT scores are not required for an applicant to be considered for admission to the MBA program. MBA applicants who believe that a GMAT/GRE score would strengthen their credentials for admission to the MBA program have the option to submit a test score as part of their application package.
The School of Business admissions committee, upon completion of its review of an application, may determine that a candidate's profile needs strengthening for admission and may offer a deferral or a conditional admission that may include, among other things, required submission of a GMAT score.
In 500–1000 words, describe your unique personal achievements relating to your academic interests, and include any experiences you feel have contributed to your educational and professional objectives, such as supervisory activities, program development, leadership activities, and special assignments. Explain what these achievements and experiences have meant to your professional growth, what you hope to achieve professionally in the next five years, what you expect out of your business degree, and how you will contribute to the classroom experiences. This essay should detail your reasoning for applying to SUNY Oswego and it will help the review team better understand your background and evaluate your application.
This is an opportunity to discuss earning your MBA degree with member of the School of Business, as well as discuss course requirements for your preferred MBA program. An evaluation of your academic and professional history will determine prerequisite foundation requirements.
Include a professional resume or curriculum vitae that includes your academic history, professional background and any accomplishments of note. This document should provide details that support your admittance to the program.
Three letters of recommendation
Indicate three names with valid email addresses. We will send an email request directly to the references on your behalf. These references should be able to speak to your character, work ethic and abilities.
The application fee is waived for SUNY Online students.
Tuition and Costs
Graduate school can be affordable. See our in-state and out-of-state tuition and costs.

View tuition and costs
Next Steps to Apply
Ready to get started? Create an application account and save your progress at anytime.