Special educators have one of the most complex, challenging and rewarding roles in today's changing schools. In this program, you'll receive ongoing support while working closely with full-time special education faculty who bring extensive experience working with students with a wide range of learning characteristics.
Quick Facts
Rolling Admission Apply Anytime
You Can Start Summer or Fall
Delivery Option(s) Main Campus, Courses offered at our Syracuse Campus
Cost Per Credit Hour $471
Estimated Completion Time 12 Months
Overview
This program focuses on developing your abilities to maximize learning for students with mild, moderate and severe disabilities through specialized planning and instruction matched to individual learner characteristics. You will develop valuable collaboration and co-teaching competencies to support students with disabilities in general education classrooms grades 7-12.
You will extend your specialized professional development through courses and field experiences for serving students who have autism and other complex developmental disabilities, and for assessment, data-based decision making, positive behavior interventions and assistive technology for a wide range of learners. 
Curriculum
The adolescence special education grades 7-12 generalist program is 30 credit hours, and features 24 credit hours of core and specialization, three credit hours of internships and three credit hours of capstone experiences.
Master of Science in Education
Rich and Authentic Learning
Our candidates are immersed in learning how to ensure all students are meaningfully included, have true access to education and receive quality instruction. For our most complex kids, we need our most highly skilled teachers. We produce those candidates.
Outcomes
As a graduate of this program, you will deepen your professional knowledge and expertise in the field, and further develop leadership skills needed to help schools deliver quality inclusive education for all children. Graduates of this program are well sought-after because of the depth of their preparation in key areas for all learners. Successful completion of this program provides current teachers the necessary degree requirements to obtain their New York State professional teaching certification.
Career Opportunities
Adolescence special education teacher grades 7-12
This program has some of the most dedicated and caring faculty that are experts in this field. A variety of authentic placements allowed me to practice what we were learning in the classroom and helped me to gain crucial experience.
Program Resources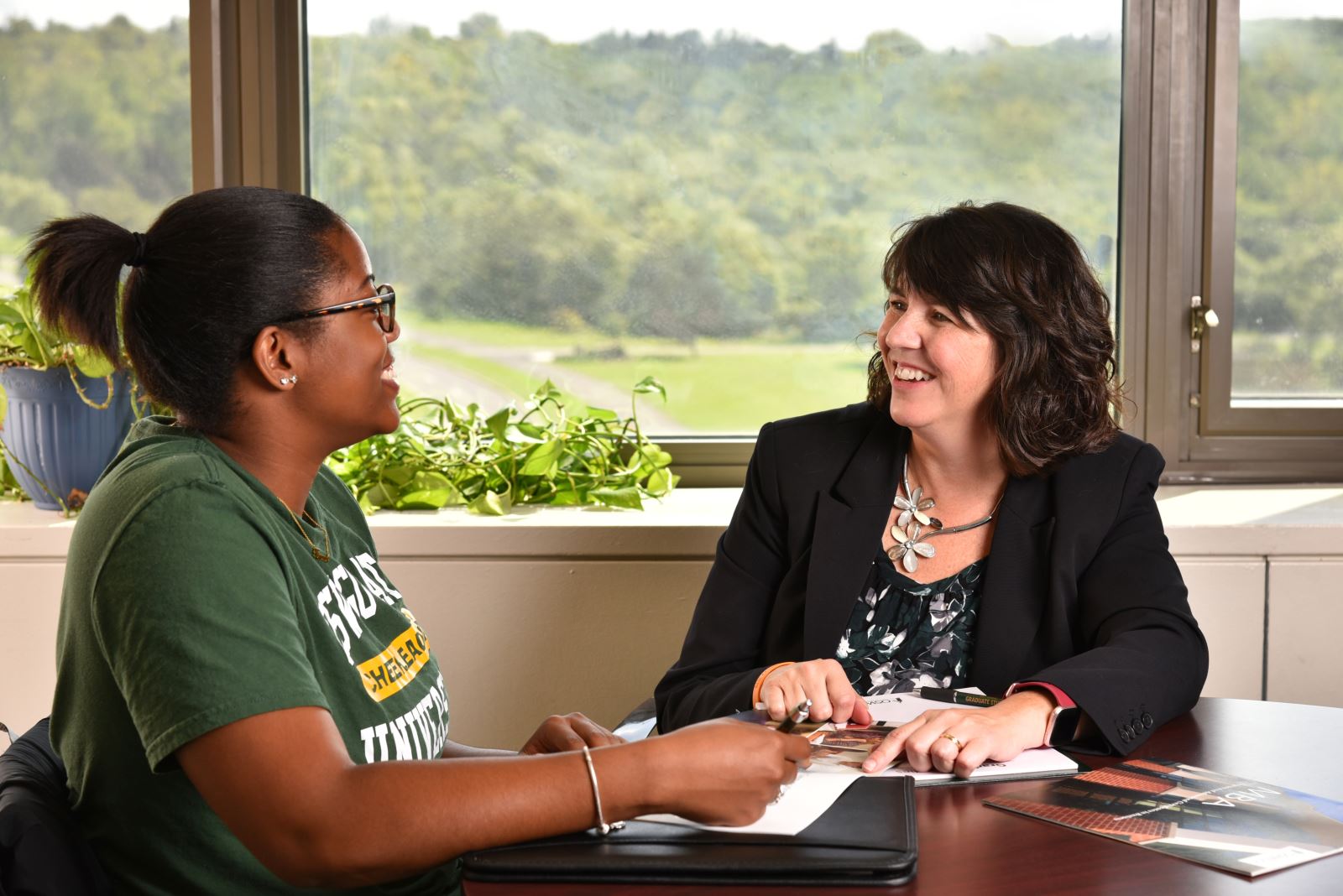 Information Sessions
Learn about our graduate programs through our information sessions today!
Register Today
CAEP Accredited
This program has earned national accreditation by demonstrating excellence in the areas of content and pedagogy, clinical experiences, selectivity, program impact, and capacity for continuous improvement.
Diversity Graduate Fellowship Program
Prospective students may be eligible for an award which includes an annual stipend, in addition to fully-paid tuition for full-time study.
Learn More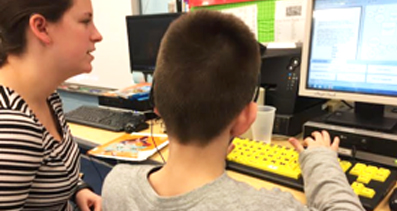 Assistive Technology 
Assistive technology helps level the playing field for students with disabilities. Candidates in the MSED Special Education program have access to cutting edge instructional and assistive technology.
More than 120 Graduate Assistantships Offered
Assistantships provide an opportunity to gain experience through professional work on campus.
Learn More
The Power of SUNY Tuition
Achieving your long-term career goals shouldn't come at the expense of your immediate financial security. Oswego offers low tuition compared to many private colleges. Never sacrificing quality for affordability, our graduate students are receiving a nationally accredited program that will translate into effective knowledge and opportunities.
Admission Requirements
Submit official transcripts confirming your bachelor's or master's degree/advanced certificate. This includes graduate-level coursework or post-baccalaureate degree/certificate. U.S. transcripts must be sent directly from the granting institution (electronic or mail). All international transcripts require verification via a 
World Education Services (WES)
 credit evaluation. If you are a SUNY Oswego alum, your official transcript will be automatically requested after entering your student ID and identifying SUNY Oswego as your school on the application upon submitting your application.
A cumulative grade point average of 3.0 or better is recommended for applicants to be competitive in the application process. 
Graduate Record Examination (GRE) scores are optional for admission. For those students who have a GPA below a 3.0, it is highly recommended.
Program advisement meeting
Prospective students will meet with faculty and other department chairs to outline and select effective courses to best assist you in your chosen field. 
In 500–1000 words, describe your personal achievements relating to your academic interests, and detail your educational and professional objectives with reasoning for applying to SUNY Oswego. Additionally, please write of your own understanding of education, what you would contribute to the School of Education, and how  your past experiences and goals align with the Conceptual Framework and Dispositions? (To compose your answer, first examine the School of Education Conceptual Framework.)
Initial Teaching Certification
New York State requires this entry-level certificate for classroom teachers with specific areas of interest. Submit a copy of your NYS initial teaching certificate in area of interest during the application process.
7-12 Generalist: certificate must be in adolescence education 7-12 or TESOL education.
Include a professional resume or curriculum vitae that includes your academic history, professional background and any accomplishments of note. This document should provide details that support your admittance to the program.
Two letters of recommendation
Indicate two names with valid email addresses. We will send an email request directly to the references on your behalf. These references should be able to speak to your character, work ethic and abilities and come from a college professor and a second from your student teaching experience or professional supervisor.
Prospective students are charged a non-refundable $65 fee for processing the application.
Tuition and Costs
Graduate school can be affordable. See our in-state and out-of-state tuition and costs.

View tuition and costs
Visit Oswego
Experience what makes Oswego special in person. We have a variety of visiting options through the year.
Contact us to plan your visit
Next Steps to Apply
Ready to get started? We're here to make the application process as smooth as possible. Create an application account and save your progress at anytime.