By combining our nationally ranked Master of Business Administration program with specialized health administration coursework, SUNY Oswego offers the right blend of courses designed to shape the leaders needed in the evolving healthcare landscape. 
Quick Facts
Rolling Admission Apply Anytime
You Can Start Fall, Spring or Summer
Delivery Option(s) Main Campus, Syracuse Campus, Online
Cost Per Credit Hour $625
Estimated Completion Time 2 Years
Overview
Our flexible curriculum gives you the opportunity to combine your passions with foundational coursework, while providing the latest practical applications in healthcare management. This program is equally applicable to private, public and governmental sectors of healthcare management. You can complete this program entirely online. Upon entrance into the program, you will work closely with the MBA director and MBA HSA coordinator to develop an individualized study plan.
Curriculum
The basic program consists of 45 graduate credit hours of core requirements, directed electives and an internship field study which builds upon an 18-credit-hour foundation of accepted management skills, concepts and principles.
Master of Business Administration
High Demand. High Opportunity.
Employment of medical and health services managers is projected to grow 20 percent from 2016 to 2026, much faster than the average for all occupations. As the large baby-boom population ages and people remain active later in life, there should be increased demand for healthcare services.
Outcomes
Graduates will be able to explore management-oriented careers in a wide range of healthcare-related organizations. Graduates will also have the potential to oversee an assortment of essential activities including financial matters, legal compliance, human resources functions and public relations.
Career Opportunities
Healthcare administrator

Public health administrator

Elderly care administrator
I always wanted to get my MBA, and with the MBA in Health Services Administration, it combines two of my passions — business and healthcare.
I have grown both personally and professionally through the duration of this program. The coursework has been challenging but manageable, and is easily tailored to fit your industry focus.
Program Resources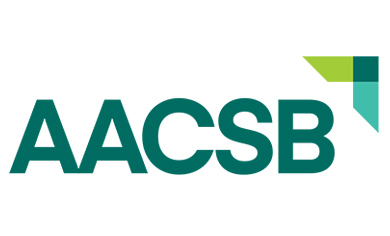 AACSB accredited
The SUNY Oswego School Of Busines earned AACSB accreditation in 2002. Less than 5% of business schools worldwide have earned this distinction.
About AACSB
Diversity Graduate Fellowship Program
Prospective students may be eligible for an award which includes an annual stipend, in addition to fully-paid tuition for full-time study.
Learn More
More than 120 Graduate Assistantships Offered
Assistantships provide an opportunity to gain experience through professional work on campus.
Learn More
The Power of SUNY Tuition
Achieving your long-term career goals shouldn't come at the expense of your immediate financial security. Oswego offers low tuition compared to many private colleges. Never sacrificing quality for affordability, our graduate students are receiving a nationally accredited program that will translate into effective knowledge and opportunities.
Admission Requirements
Submit an official transcript showing confirmation of a bachelor's or master's degree/advanced certificate. This includes any transcripts showing graduate-level coursework or post-baccalaureate degrees/certificates. Official transcripts must be sent directly from granting institution (electronic or mail). If you are a SUNY Oswego alum, your transcript will be automatically requested after entering your student ID and identifying SUNY Oswego as your school on the application.
All applicants will be asked to supply transcripts that show evidence of overall undergraduate GPA. The average GPA of MBA applicants is approximately 3.2.
The GMAT is required to be considered for our MBA programs. 

The average GMAT score is approximately 500.
Oswego utilizes an holistic admissions approach to graduate admissions

,

 and the GMAT score is just one factor in determining an applicant

'

s 

likelihood of 

success in the MBA program in addition to a candidate

'

s coursework, letters of recommendation, personal essays/statement, work experience and interview. 
In 500–1000 words, describe your unique personal achievements relating to your academic interests, and include any experiences you feel have contributed to your educational and professional objectives, such as supervisory activities, program development, leadership activities, and special assignments. Explain what these achievements and experiences have meant to your professional growth, what you hope to achieve professionally in the next five years, what you expect out of your business degree, and how you will contribute to the classroom experiences. This essay should detail your reasoning for applying to SUNY Oswego and it will help the review team better understand your background and evaluate your application.
This is an opportunity to discuss earning your MBA degree with member of the School of Business, as well as discuss course requirements for your preferred MBA program. We will offer an evaluation of your academic and professional history to determine prerequisite foundation requirements.
Include a professional resume or curriculum vitae that includes your academic history, professional background and any accomplishments of note. This document should provide details that support your admittance to the program.
Three letters of recommendation
Indicate three names with valid email addresses. We will send an email request directly to the references on your behalf. These references should be able to speak to your character, work ethic and abilities.
Prospective students are charged a non-refundable $65 fee for processing the application.
Tuition and Costs
Graduate school can be affordable. See our in-state and out-of-state tuition and costs.

View tuition and costs
Visit Oswego
Experience what makes Oswego special in person. We have a variety of visiting options through the year.
Contact us to plan your visit
Next Steps to Apply
Ready to get started? We're here to make the application process as smooth as possible. Create an application account and save your progress at anytime.