The evolution of media has created a vast array of creative opportunities – from solving problems to communicating with consumers. Our program combines the foundational knowledge of form, function and aesthetic while exploring the diverse functions of visual communication.
Quick Facts
Rolling Admission Apply Anytime
You Can Start Fall, Spring or Summer
Delivery Option Main Campus
Cost Per Credit Hour $471
Estimated Completion Time 2 Years
Overview
The graphic design and digital media program consists of courses in studio classes, design thesis, history, theory and practice. The curriculum is structured into two tracks, offering students with an undergraduate degree in a related area of study the opportunity to develop a specialization, and offering students from outside of the discipline the opportunity for general study within design to complement an undergraduate degree.
Tracks
For those who have an undergraduate background in graphic design or closely related field, the specialist emphasis allows the student to focus in a specific medium, such as web design, interaction design, motion design, multimedia or digital-to-print, or on a specific production type—promotional, informational, illustrative or multimedia. Students work closely with their faculty mentor to help shape their course of study. 
This track supports  those who want a broader exposure to multiple facets of graphic or interaction design such as students new to the discipline. 
Curriculum
The MA in Graphic Design and Digital Media is a 30 credit hour program in which students are paired with a faculty mentor to guide course selection. 
Master of Arts
Tyler Art Gallery
The recently renovated Tyler Art Gallery allows students the opportunity to exhibit their work, and gain experience curating and installing their own show. The gallery on campus is just one place students may showcase their work, Oswego keeps a very active schedule for students to present at Oswego State Downtown and the SUNY Oswego Syracuse Campus. 
Outcomes
Throughout your education, you will work closely with a faculty member who will also serve as your mentor. The specialist track culminates with an exhibition, during which time you defend your work in an oral examination. The generalist track culminates with a presentation and oral defense of your work. 
Career Opportunities
Lead designer
Digital designer
Motion designer
Media strategist
Visual identity
Branding
Packaging
Interaction designer
Web designer
UX and UI designer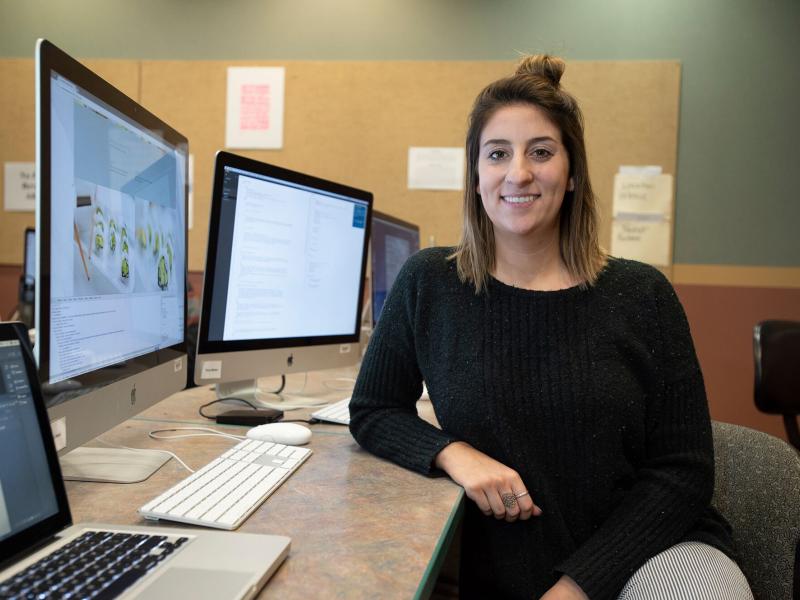 One of the greatest things I learned at SUNY Oswego was that the work you create can truly make a difference. 
Program Resources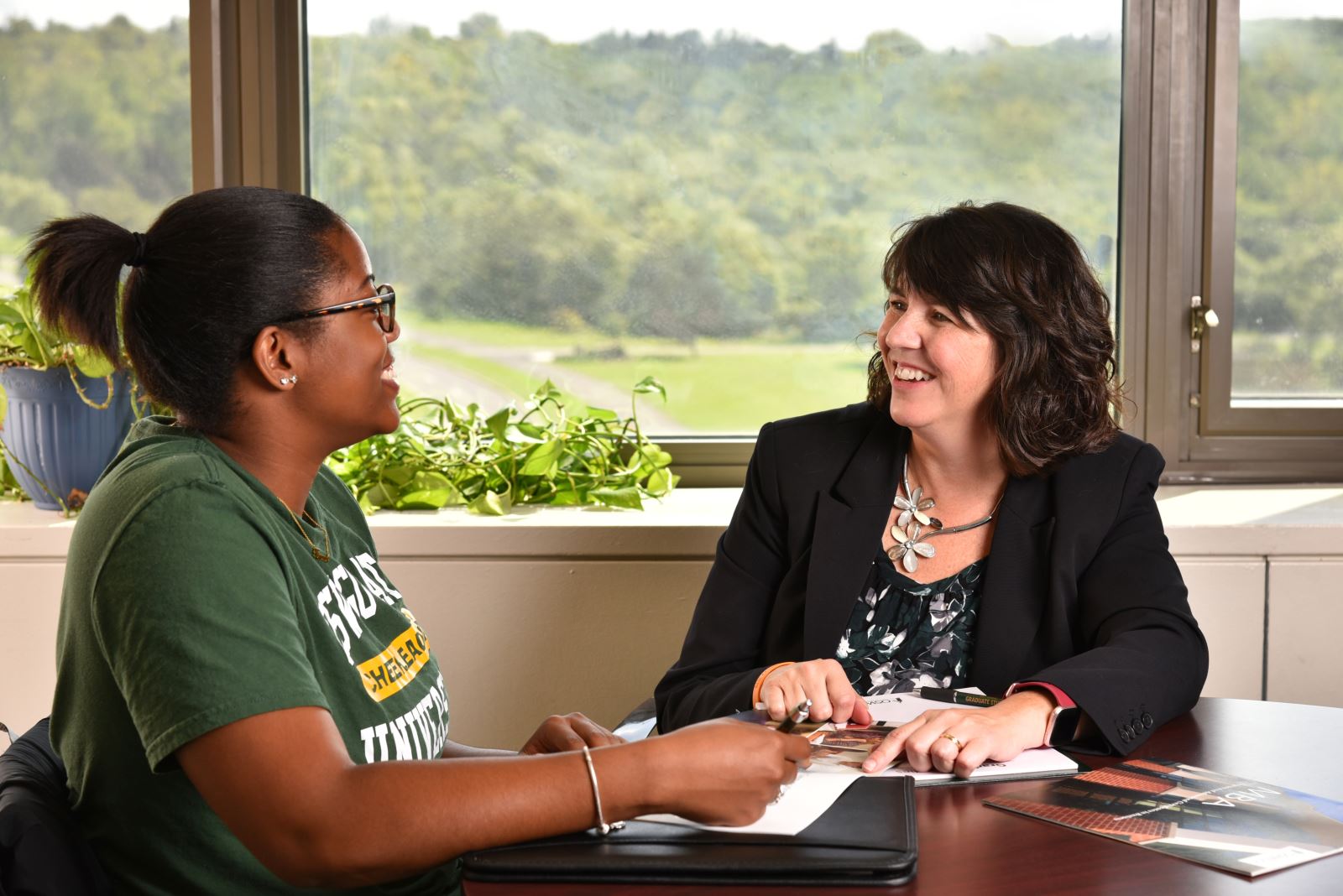 Information Sessions
Learn about our graduate programs through our information sessions today!
Register Today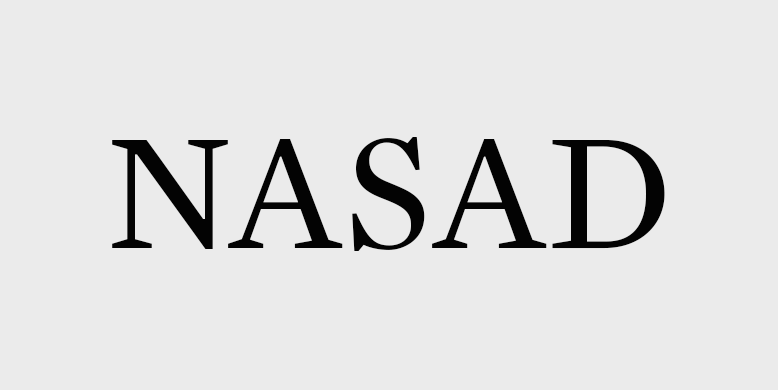 NASAD Accredited 
We are one of the select art departments to earn accreditation from the National Association od Schools of Art and Design.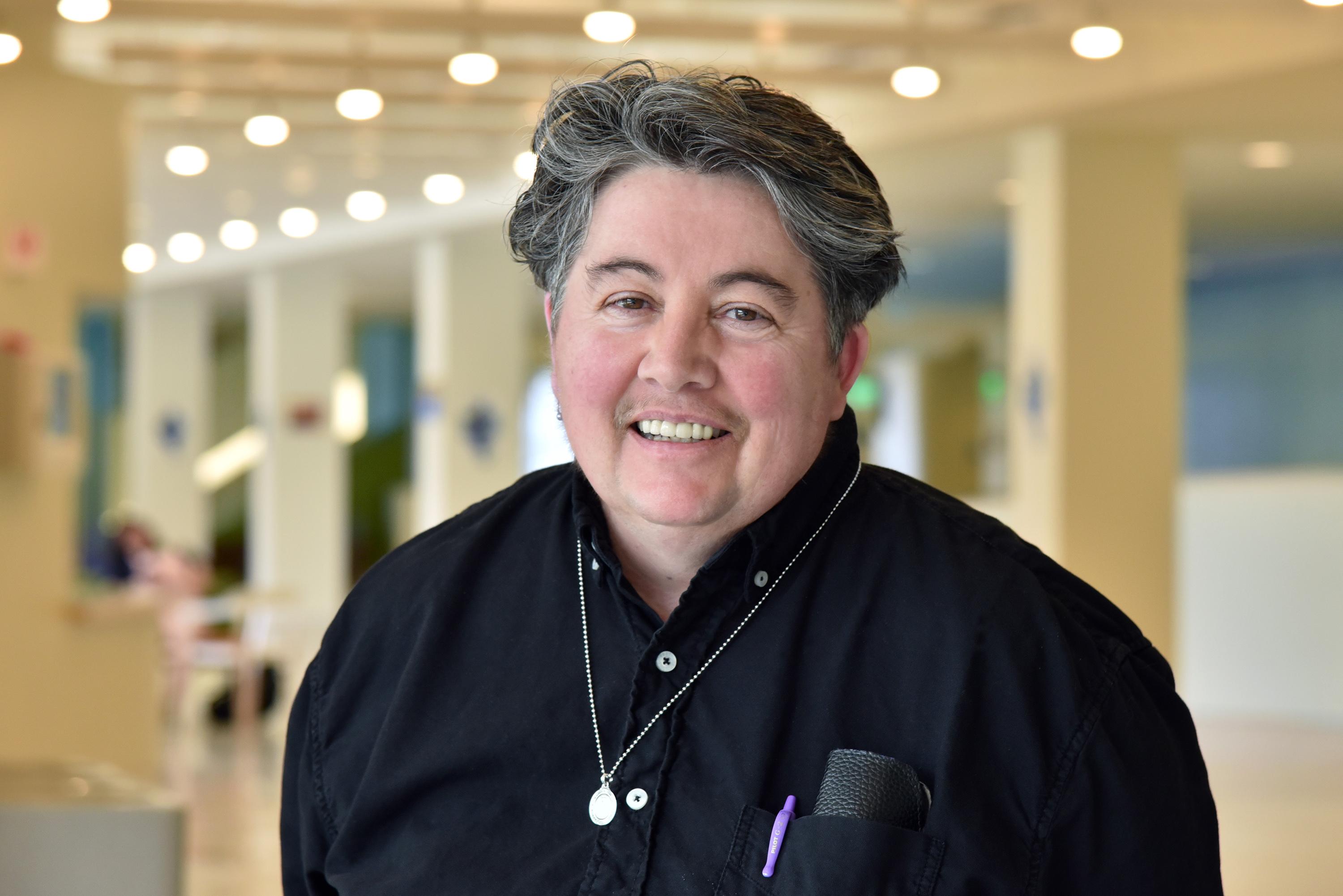 Chancellor's Award for Faculty 
Cynthia Clabough has earned the SUNY Chancellor's Award for Excellence in Faculty Service.
Read More
Diversity Graduate Fellowship Program
Prospective students may be eligible for an award which includes an annual stipend, in addition to fully-paid tuition for full-time study.
Learn More
More than 120 Graduate Assistantships Offered
Assistantships provide an opportunity to gain experience through professional work on campus.
Learn More
The Power of SUNY Tuition
Achieving your long-term career goals shouldn't come at the expense of your immediate financial security. Oswego offers low tuition compared to many private colleges. Never sacrificing quality for affordability, our graduate students are receiving a nationally accredited program that will translate into effective knowledge and opportunities.
Admission Requirements
Submit official transcripts confirming your bachelor's or master's degree/advanced certificate. This includes graduate-level coursework or post-baccalaureate degree/certificate. U.S. transcripts must be sent directly from the granting institution (electronic or mail). All international transcripts require verification via a 
World Education Services (WES)
 credit evaluation. If you are a SUNY Oswego alum, your official transcript will be automatically requested after entering your student ID and identifying SUNY Oswego as your school on the application upon submitting your application.
Please include 8-10 samples of your art and design work. We only accept digital files. Acceptable file formats include PDF, JPG, or URL (to Vimeo, Youtube and/or your portfolio website).
Curate your portfolio to include documentation of art and design work. We recommend including samples that demonstrate your typography skills and visual composition ability. When possible include works that demonstrate system design or one concept extending across multiple media. We welcome your work samples that reflect areas you would like to study including but not limited to: 3D modeling and printing, branding, extended reality (including AR and VR), interaction design, motion design, print design, and publication design. Case studies that document some of your process work for complex projects is encouraged, but not required.
Annotated Work List
To accompany your portfolio please upload an annotated list (PDF or Word Doc) of all of the work you have included in your portfolio. For each portfolio item include:
Title
File name
URL, if relevant
Context of the project: Clearly state the intended purpose of the piece and who the intended audience is. Where relevant, please state the client.
Your role in the project. Be sure to indicate any stock imagery, illustrations, text, branding or other design elements that are not your own.
Your application will require you to provide concise, thoughtful, short-answer responses to these three key questions.
How has your personal, educational and professional experience prepared you for graduate level study of Graphic Design and Digital Media?

Why are you specifically interested in the MA Graphic Design and Digital Media program at SUNY Oswego? Point to specific elements of the curriculum, courses, faculty and student experiences you are particularly drawn to.

How does completing this program fit into your personal and professional plans?
Each question will have its input box, and you'll also have the option to upload a Word document or PDF for your responses.
Include a professional resume or curriculum vitae that includes your academic history, professional background and any accomplishments of note. This document should provide details that support your admittance to the program.
Two letters of recommendation
Indicate two names with valid email addresses. We will send an email request directly to the references on your behalf. These references should be able to speak to your character, work ethic and abilities.
Prospective students are charged a non-refundable $65 fee for processing the application.
Tuition and Costs
Graduate school can be affordable. See our in-state and out-of-state tuition and costs.

View tuition and costs
Visit Oswego
Experience what makes Oswego special in person. We have a variety of visiting options through the year.
Contact us to plan your visit
Next Steps to Apply
Ready to get started? We're here to make the application process as smooth as possible. Take the next step by creating an application account and save your progress at any time.