When SUNY Oswego student artist Shea McCarthy's oil painting "Colored Subconscious" appears among the select works of the 2020 SUNY Global Student Art Exhibit in New York City, it will be a testament to how Oswego has helped her grow as an artist.
When art faculty member Kelly Roe encouraged her to submit to the competitive SUNY-wide exhibition, McCarthy thought about the painting featuring "very colorful abstraction of shapes from my imagination" created for one of her first art classes at Oswego. 
"I decided to work back into the painting and refine many of the shapes and details," said McCarthy, a junior bachelor of fine arts in studio art major. "The process of working back into something that I had previously 'finished' showed me how much I really had grown as an artist in just a few semesters. I am a very detail-oriented artist, and I was much more satisfied with the piece after refining it."
McCarthy attributes that growth to SUNY Oswego's art program and faculty.
"The support I have felt from faculty at SUNY Oswego from my very first day of freshman year is incredible," McCarthy said. "I am fortunate enough to attend a school that has provided me with such unique opportunities, and so many of those opportunities have been brought to my attention by SUNY Oswego art department faculty. I feel as though my professors genuinely care about me as a person, and are always guiding me -- while also pushing me to be the very best artist that I can be." 
'Welcoming atmosphere'
McCarthy recalled that, while in high school, she and her father planned a tour of SUNY schools of interest. Oswego was the first stop and, she quickly realized, the only place she had to see.
"Right after our visit, I remember telling him that I didn't need to see any other schools that day," McCarthy said. "I felt such a welcoming atmosphere in Oswego, and I was already picturing myself working within the walls of Tyler Hall during my first tour of the facilities."
She has made the most of her time since, with such experiences as being a teaching assistant for Rick Metzgar's design concepts class, serving as graphic designer for the college's Title IX Office, working as creative director for the college newspaper The Oswegonian, teaching painting classes for the Future Alumni Network and working as a resident assistant in Cayuga Hall.
Over spring break, McCarthy will join art faculty member Mario Romano in teaching senior citizens how to paint as part of the The Lifelong Learners Project.
A two-time winner of Al Bremmer awards at Oswego's annual Juried Student Exhibitions, McCarthy also is in the process of publishing a children's book she created in Roe's "Book Arts" class.
"Without the guidance and support of faculty, I would not be able to take on such a demanding schedule," McCarthy said. "I am very thankful that Kelly Roe took the time to encourage me to submit to the SUNY Global Center Abstraction show. I look to Rick Metzgar, Chris McEvoy, Kelly Roe and Mario Romano as mentors and role models through my years at Oswego, and eventually in life beyond college." 
Staying connected with those mentors and paying it forward tie into her goals after earning her BFA in May 2021, as McCarthy plans to pursue her master's in art teaching at Oswego.
"I absolutely love everything about attending SUNY Oswego -- especially finding a second home in the art department," McCarthy said.
The 2020 SUNY Global Student Art Exhibit was scheduled to open March 30 at SUNY Global, 116 E. 55th St. in New York City.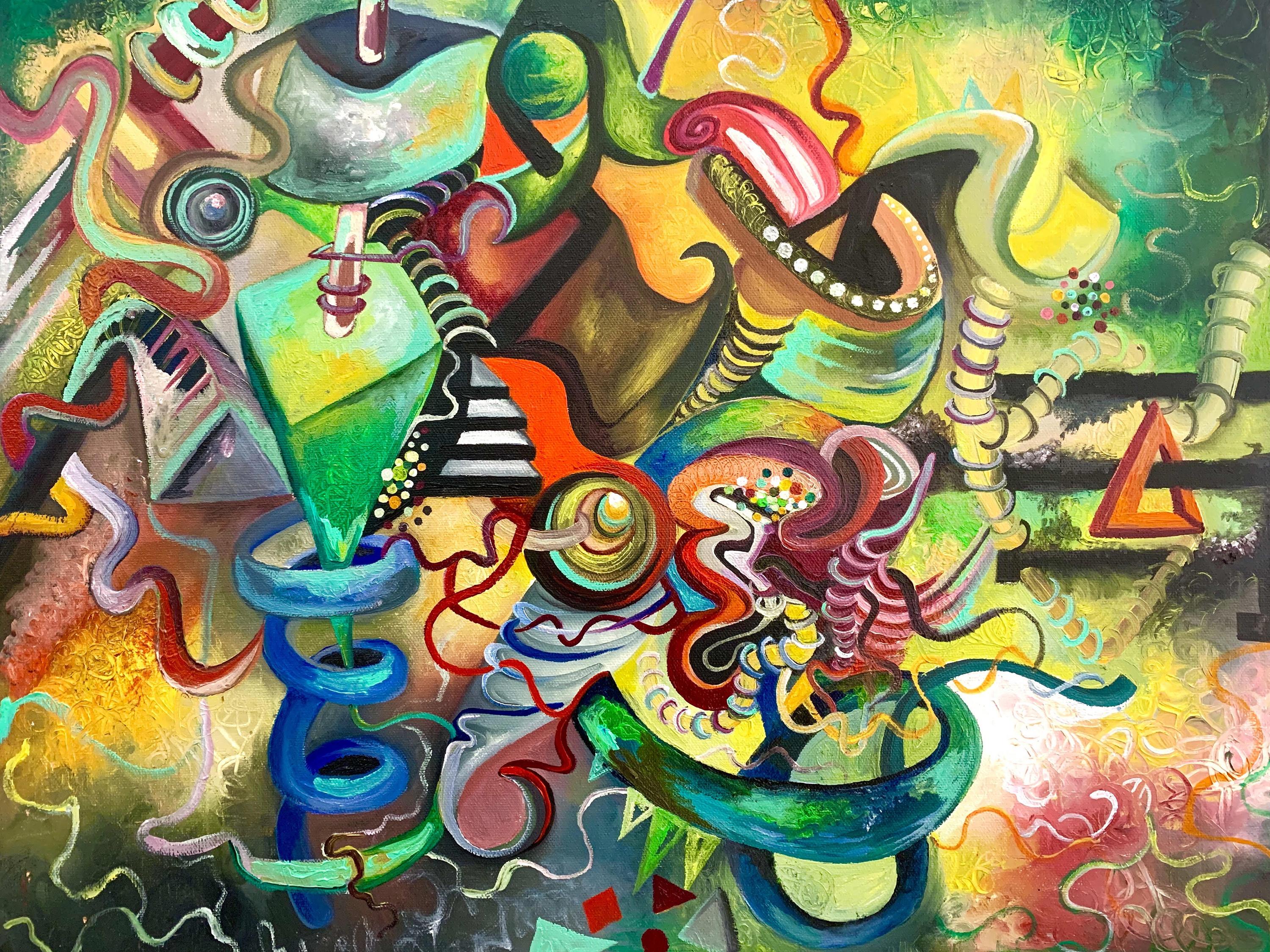 Facebook comments