A group of Oswego students sharpened their skills during a recent study-abroad session at the prestigious Moscow Theatre Art School.
Led by Henry Shikongo and Jonel Langenfeld of the theatre faculty, the Theatre 470 course and travel were designed for students looking for advanced performance skills. Classes in Moscow in January focused on such aspects as movement, stage combat and communication, as the students gained extensive experience as well as confidence, senior theatre major Megan Hickey said.
"Throughout all our lessons and classes in Russia, our most common command we received from all our instructors was to SMILE," Hickey noted during a Laker Takeover on the college's @sunyoswego Instagram account. "It didn't matter whether we were stretching our bodies in ways we didn't think were possible or fighting with two swords in our hands. One needs to play and enjoy their experience in theatre. Stanislavsky intended for acting to be done lightness, joy and ease. There were countless smiles during my time at the Moscow Art Theater School."
For example, fencing taught students "not simply about a way to fight, but a way to act," Hickey said. "It is about communication and trusting your partner."
Students also had the opportunity to see such sights as art in both expected and unexpected locations such as subway tunnels, sites such as Yusupov Palace and the Winter Palace in Saint Petersburg, Saint Basil's Cathedral and more. "Russia has beautiful architecture above ground and below," Hickey noted.
The course is one of many international experiences SUNY Oswego offers. For more information on upcoming faculty-led study-abroad options, visit the study abroad and exchange programs page.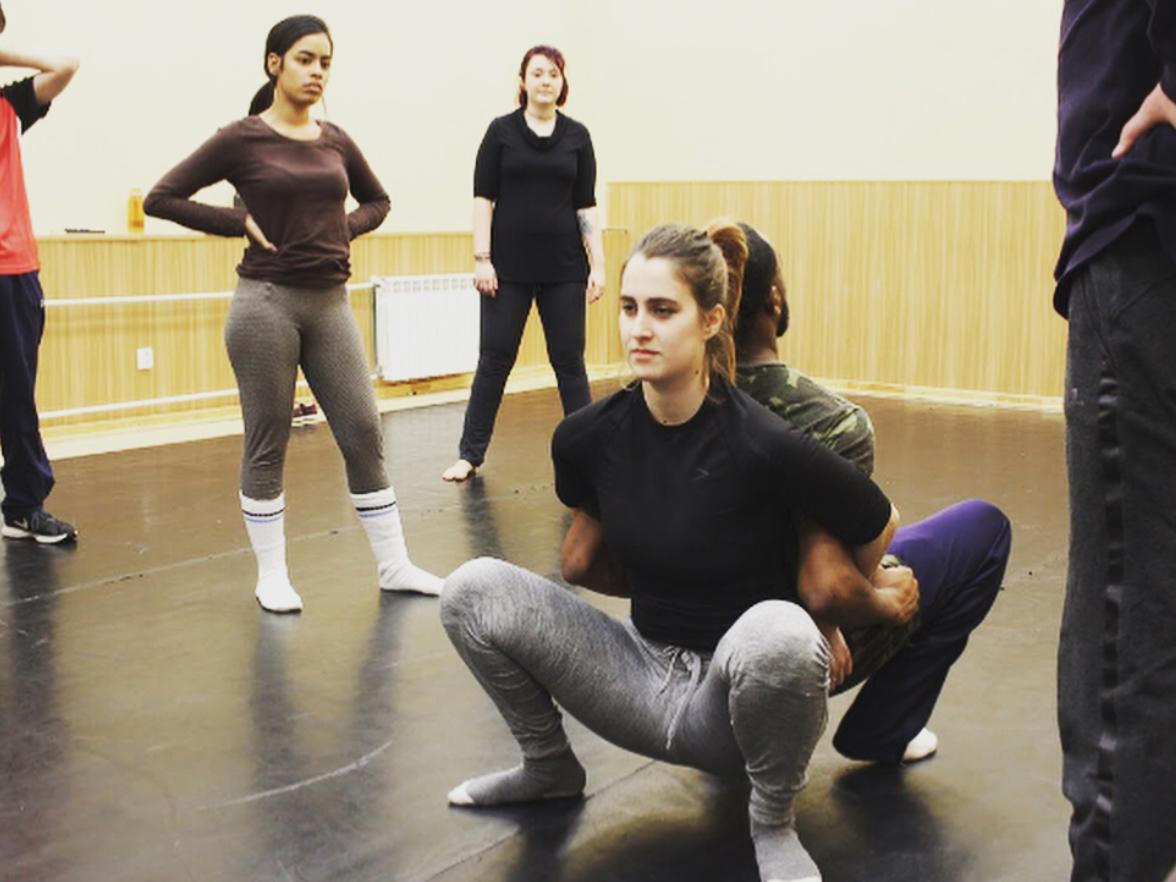 Building trust -- Students in a movement class at Moscow Theatre Art School learned "to be familiar and trusting with our own bodies, and to have a safe and trusting connection with your scene partner," senior theatre major Megan Hickey said.
More like this
Facebook comments