The Oswego men's and women's hockey teams swept a rare home playoff doubleheader on Tuesday to advance to their respective conference championship games.
The women rode Eryn Stewart's power-play goal and a shutout by goaltender Rachael Farmer to a 1-0 win over Morrisville in the lidlifter. In the nightcap, Travis Broughman netted the first two Laker goals as the Oswego men topped archrival Plattsburgh 4-1 to continue their recent momentum in #OzWhiteout games.
The Laker men also picked up goals from Joey Scorpio and Josh Zizek, while sophomore goalie Steven Kozikoski continued his breakout run by picking up the win on 21 saves.
For the women, a strong teamwide effort featured heroics from two seniors playing their last game in the Marano Campus Center arena in Stewart's clutch second-period goal and Farmer's 22 saves.
The Laker men's team will travel to Geneseo for a 7 p.m. game Saturday to determine the SUNYAC champion and an autobid to the NCAA Division III tournament.
The Oswego women will seek their first-ever trip to the NCAA Division III tournament, but getting there would require upsetting top-seeded Plattsburgh in the North Country in a 3 p.m. Saturday game.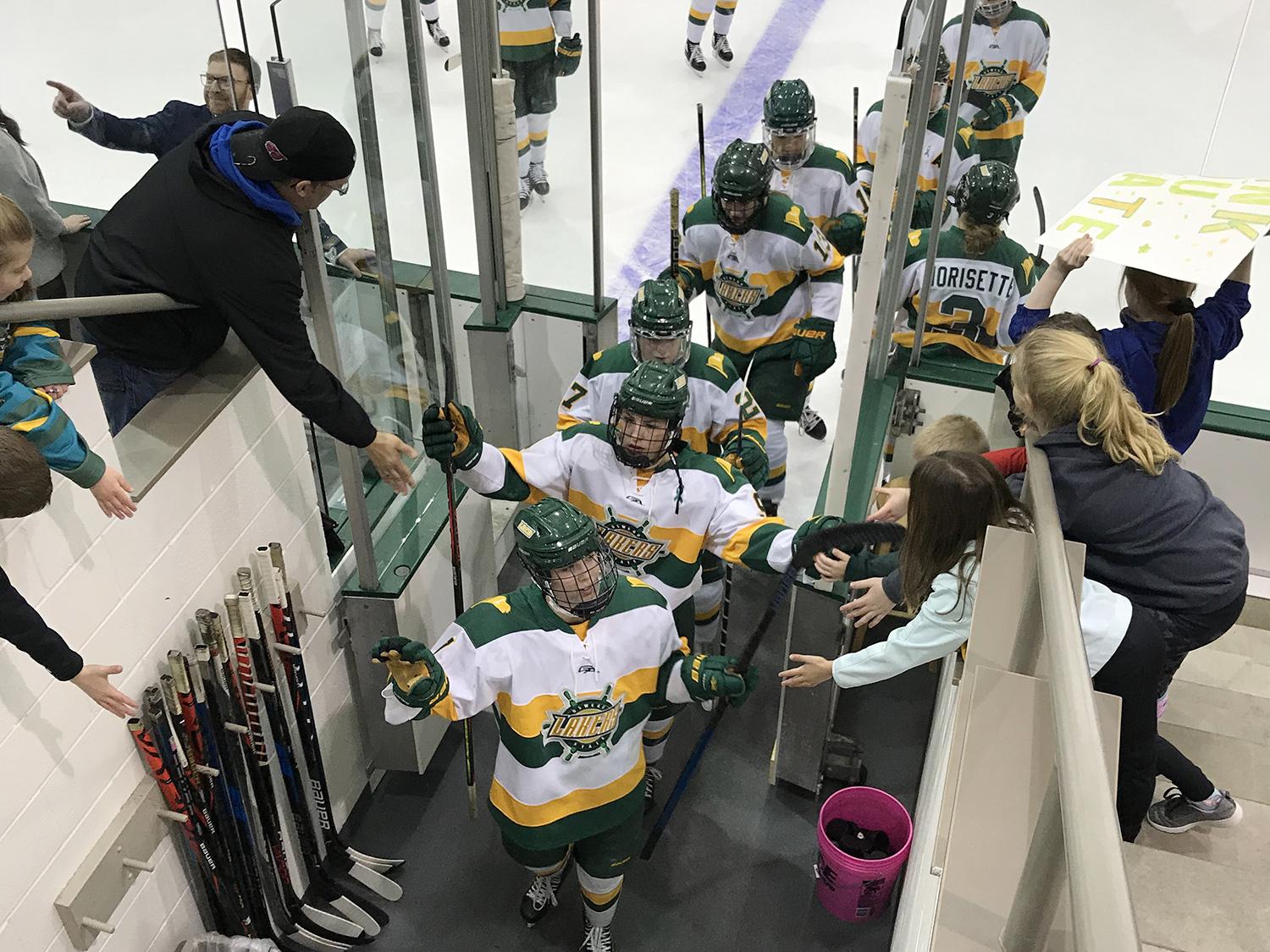 More like this
Facebook comments