Two free exhibitions in Tyler Art Gallery in SUNY Oswego's Penfield Library this March include one with the work of young artists from area schools under the tutelage of SUNY Oswego student teachers and the other showing the versatility of a master of arts candidate.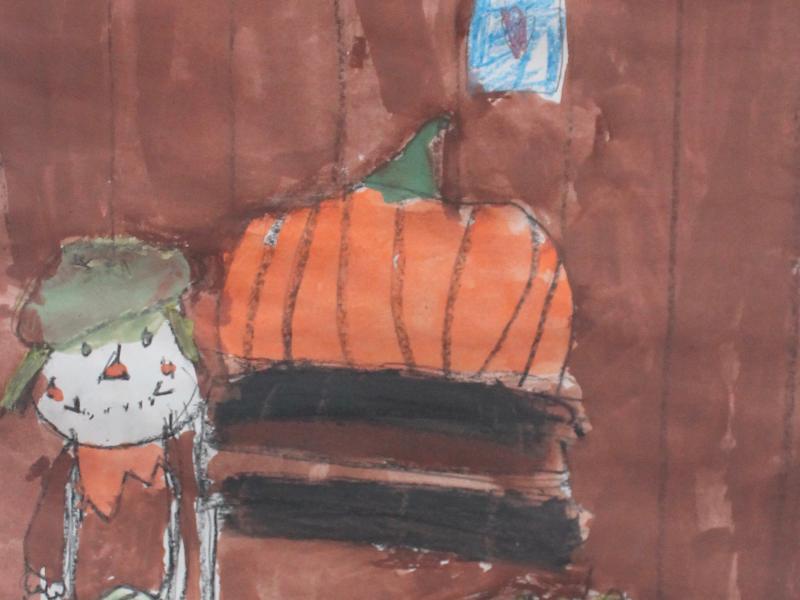 "Generations V"—the fifth edition of an annual exhibition displaying the art of area children, student teachers in art and their mentor teachers—and graduate student Julie Wing's exhibition, "Composite Signatures," will run March 4 to 18 in the gallery on the library's second floor. A free public reception for the artists will take place from 5 to 7 p.m. Friday, March 11, at the gallery.
Schools and the master of arts in teaching candidates taking part in "Generations V"—with their cooperating teacher's name in parentheses—include Meachem Elementary School: Gigina Long and Desirae Collins (Stacy Griffin), Huntington School: Brittany McCann and Chelsea Allen (Terry Cameron), Solvay Middle School: Kathryn Alonso-Bergevin (Susan Jacobson), Oswego High School: Desirae Collins (Stacy Van Campen) and Brittany McCann (Billie Jo Peterson), West Genesee High School: Sarah Woodruff (Gail Glagola) and Kim Kittleson (John Capria), Liverpool High School: Brandi O'Connor (Stacey Pope), Central Square High School: Caitlyn Knepka (Melissa Staats) and Caitlin Roberts (Jennifer Colvin) and Hannibal High School: Lauren Boyer (Deborah Doran).
Students and their teachers at more schools may participate as the event draws nearer, said exhibition coordinator Jacquelyn Kibbey of SUNY Oswego's art faculty.
A 2012 bachelor of fine arts graduate at SUNY Oswego, Wing has developed her skills in both handcrafted and digital artwork in the areas of drawing, mixed-media prints, making books, graphic arts and web design. The master of arts in art candidate said that through her work, she explores the parallels between human and animal personality types and behaviors.
Gallery hours are 10 a.m. to 4 p.m. Tuesdays through Fridays, 10:30 a.m. to 4 p.m. Saturdays and 11:30 a.m. to 4 p.m. Sundays.
For those without a current campus parking sticker, visit oswego.edu/parking for information on obtaining a one-day permit.
PHOTO CAPTION 1: Classroom art—The work (pictured) of third-grader Jamar Almstead of Syracuse's Huntington School will appear March 4 to 18 in SUNY Oswego's Tyler Art Gallery in Penfield Library in an exhibition titled "Generations V." The annual exhibition recognizes the partnership of young artists and their student and cooperating teachers—in this case Brittany McCann and Terry Cameron, respectively. McCann is among several SUNY Oswego master of arts in teaching candidates whose students are taking part.
Facebook comments