Students active in academics, research, leadership, athletics and community service will receive the 2018 SUNY Chancellor's Award for Student Excellence -- the highest student recognition through the statewide university system.
This year's Oswego honorees for outstanding achievements inside and outside the classroom are Rachael Bishop, a recent graduate in communication and social interaction; seniors Ian Evans, majoring in physics; Stephanie Facchine, a zoology major; and Zachary Hiris, majoring in meteorology; and graduate student Holly Reitmeier, enrolled in human-computer interaction. 
Chancellor Kristina M. Johnson has invited the five honorees representing SUNY Oswego -- and their peers from colleges and universities around the system -- to attend the awards ceremony Wednesday, April 10, at the Albany Capital Center. 
Rachael Bishop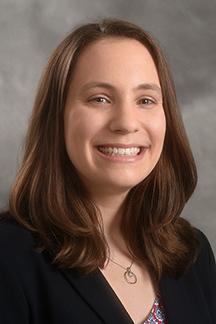 The Scotia native first attended the College at Brockport, maintaining a perfect GPA. She went on to enroll at SUNY Oswego in January 2016 and graduated summa cum laude in December 2017. A psychology minor, she designed a health curriculum emphasizing strengths-based recovery models and motivational interviewing, and has trained healthcare workers and presented her research at the National Communication Association convention and an International Association of Relationship Research mini-conference. She served as president of the college's Non-Traditional Student Organization. Bishop was inducted to Omicron Delta Kappa national leadership honor society, and has advocated for It's on Oz, served as guest lecturer in healthcare facilities, earned a Student Ambassador Scholarship to attend the Eastern Communication Association convention, and served as a teaching assistant and as a volunteer public relations assistant for Fulton Public Library.
Future plans: "Starting this August, I will be pursuing a master's degree in communication arts and sciences at Pennsylvania State University, where I will also serve as a graduate assistant, with the hopes of one day earning my Ph.D. and becoming a professor with a focus on interpersonal health communication." 
Ian Evans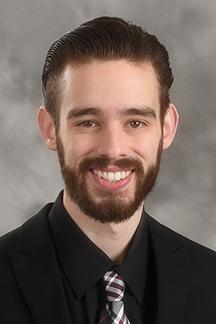 Recipient of a highly competitive National Science Foundation fellowship last summer at University of Nebraska-Lincoln's Materials Research Science and Engineering Center, Evans studied inkjet-printed inorganic perovskite solar cells and gold terminated graphene. He has made several research presentations, had research published and was inducted into Phi Kappa Phi honor society. A member of Downbeat Percussion, a professional drumline that performs for the Buffalo Bills and along the East Coast, Evans -- who minors in both mathematics and audio design and production -- combined scholarship and drumming in research titled "From Music to Physics: an Acoustic Study of Sound and Ultrasound Waves," with the support of a SUNY Oswego grant. He interned at Subcat Studios, volunteered with the marching band in Phoenix, his hometown high school, and worked as winter marching percussion director at Baldwinsville's Baker High School. He won the Emmet Stopher Award for Outstanding Achievement in Freshman Calculus.
Future plans: "Upon graduation, I plan to continue research in physics while pursuing a higher degree of education as well continuing to perform and educate in music."
Stephanie Facchine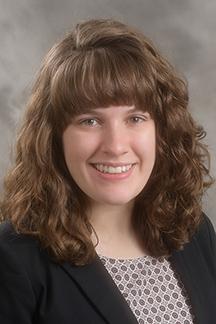 Distinguished scholarship and dedication to service highlight Facchine's collegiate accomplishments. She interned at University of Michigan Biological Station last summer as a National Science Foundation Research Experience for Undergraduates fellow, studying climate change and its impacts. A sustainability studies minor, she works on a cattail mitigation project in Oswego County and serves as student coordinator of Shining Waters, a campus freshwater initiative to increase awareness of Great Lakes environmental and stewardship issues. The Rochester native served as president of Newman Club for two years, and earned a SUNY Oswego Dedication to Community Service Award. Facchine coordinates the Newman Center's Peer Ministry, attended the National Campus Ministry Leadership Conference and twice received the Moroney Family Newman Center Scholarship for leadership, volunteer service and academic achievement. A member of Omicron Delta Kappa national leadership honor society, she serves as a department mentor, familiarizing new students majoring in biology and zoology with campus resources.
Future plans: "I plan to gain experience working with conservation organizations before attending graduate school and pursuing a career related to wildlife conservation or water resource management." 
Zachary Hiris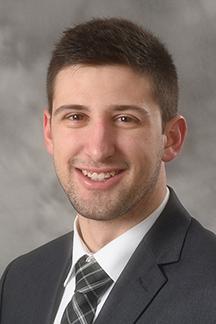 A respected, competition-winning weather forecaster, Hiris is president of the Meteorology Club, organized the annual Great Lakes Atmospheric Science Symposium, and co-directs the student forecasters working for the college's Lake Effect Storm Prediction and Research Center, which serves a state agency and school districts. Thanks to a NOAA Hollings Scholarship, he interned for the National Weather Service last year in Iowa, researching storms that produce large hail and high wind. A member of the golf team for three years, he has made the SUNY Athletic Conference Commissioner's Academic Honor Roll and the Commissioner's List All-Academic Team. Unprecedented for SUNY Oswego, he has won five trophies in the WxChallenge, a United States and Canada forecasting competition. The Bowling Green, Ohio, native serves as first-year peer advisor for meteorology and helped organize the collection of canned goods and stuffed animals for the hockey teams' annual Teddy Bear Toss and Toy Drive to benefit the United Way. 
Future plans: "I plan to obtain a master's degree in meteorology at Iowa State University, and will then pursue a career with the National Weather Service" "
Holly Reitmeier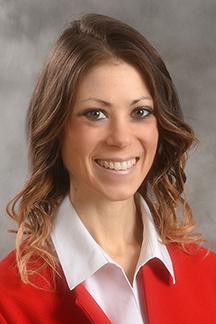 A summa cum laude graduate in business management in 2017, Reitmeier has continued as a high achiever in graduate school, conducting research on cybersecurity that has been accepted for publication as a book chapter by Wiley Publishers, taking on a leadership role in the Human-Computer Interaction Club, attending the Digital Humanities Summer Institute in British Columbia, doing Alternative Spring Break service restoring trails in Virginia with the American Hiking Society and, as graduate assistant to the School of Business Dean's Office, working as co-building representative for the most recent Holiday Toy Drive at SUNY Oswego. The Oswego resident also has assisted on a research study titled "Algoritmi: global: A collaborative online lab for the study of social algorithms." Among her accomplishments as an undergraduate, Reitmeier volunteered for Habitat for Humanity during Alternative Winter Break, helped lead the Business Management Club and won the Most Outstanding Leadership Award for business management.
Future plans: "My personal aspiration is to obtain a senior leadership position in the competitive marketing industry, and help my company operate and compete by delivering value in everything I do."
More like this
Facebook comments