Many art faculty and staff members contributed work to the Oswego Art Faculty Exhibition, which will run through Nov. 20, both in Tyler Art Gallery and in a virtual exhibition. Participating artists include Amy Bartell, Suzanne Beason, Cara Brewer Thompson, Cynthia Clabough, William DeMott, Benjamin Entner, Michael Flanagan, Suzanne Gaffney Beason, Steven Ginsburg, Melissa Martin, Christopher McEvoy, Richard Metzgar, Rebecca Mushtare, Juan Perdiguero (whose "Viral Gaze 3" is pictured above), Kelly Roe, Lisa Seppi and Renqian Yang. Tyler Art Gallery is open with masking and other distancing requirements, as well as with controlled capacities, from 11 a.m. to 3 p.m. Wednesdays through Saturdays. For more information or to view the artwork, visit the virtual exhibition.
Laura Donnelly of the English and creative writing faculty read from her new award-winning poetry collection "Midwest Gothic" on Oct. 22 as part of the Sewanee Writers' Conference, a virtual series hosted by Sewanee: The University of the South in Tennessee. Donnelly's collection of poems on the themes of family, memory, history and a sense of place won the 2019 Snyder Prize as a manuscript.
Title IX Coordinator Lisa Evaneski and 2016 alumna (and former It's On Oz campus coordinator) Shelby Gallaro Trudeau, now the prevention and education advisor at Monroe Community College, presented "Work Smarter Not Harder: Sexual/Interpersonal Violence Prevention Education" Oct. 19 at the 2020 College Student Personnel Association of New York State (CSPA-NYS) annual conference online.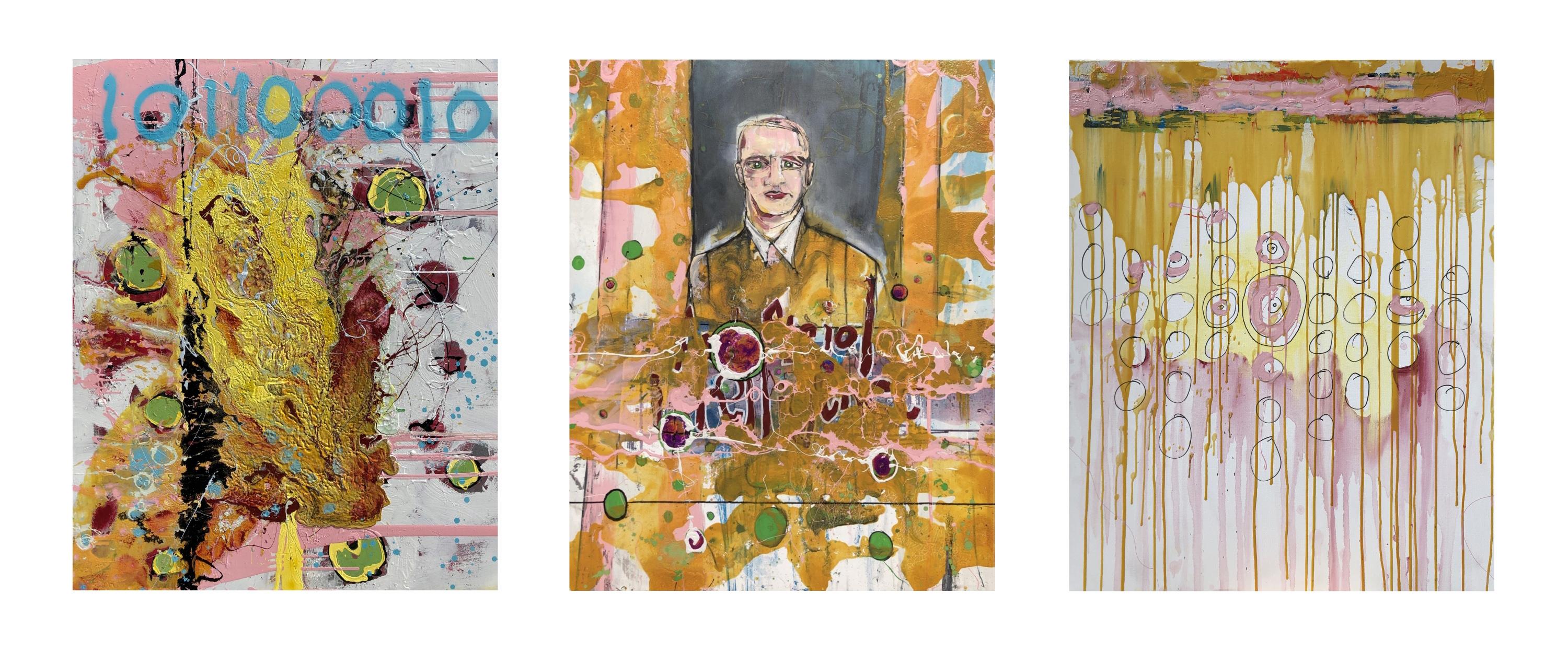 Tyrone Johnson-Neuland, assistant director of Campus Technology Services and a 2020 Chancellor's Award winner for Excellence in Professional Service, will have three paintings from a larger exhibition titled "Art Attack on Cyber" move to Albany to hang outside the SUNY Chancellor's Office. "Art Attack on Cyber" is a mixed-media exhibition of paintings and audiovisual components that explore the impacts of cyber-attacks on the digital, economic and psychological framework of society. For a virtual showing, visit Johnson-Neuland's exhibition website.  
Tim Nekritz, director of news and media, took part in a panel presentation, "Beyond the 'Publish' Button – A Panel Conversation about Editorial Operations and Storytelling," that was part of OHO U: Virtual Conference's Content Strategy track. Nekritz discussed the Office of Communications and Marketing's editorial strategy and operations, including Oswego Today, the Notes from Home video series, repackaging of content, submission procedures and more.
Serenity Sutherland, communication studies faculty member, published the chapter "Graduate Training in the Digital Archive" in the edited volume, Quick Hits for Teaching with Digital Humanities: Successful Strategies from Award-Winning Teachers (Indiana University Press). The chapter contributes to the growing scholarship on digital humanities pedagogy and emphasizes the importance of graduate education and digital humanities project-based learning.
Do you have an item for People in Action? Have you, for example, recently presented at a conference, published a research paper or earned a regional or national award? Submit your news via our Oswego Today form.
Comments