The SUNY Oswego CFA Research Challenge Team won its bracket and took second overall in the annual Western New York Chartered Financial Analyst Institute Research Challenge on Feb. 18. In its bracket, Oswego students bested Syracuse University, the University of Rochester and Niagara University before placing only behind overall winner Canisius (which won a bracket including Cornell University, University at Buffalo and SUNY Geneseo). From left, faculty adviser Mary Tone Rodgers, Marcia Belmar Willock Professor of Finance, and team members Dillon Nimako, Amy Alba, Sami Rajput, Ahmed Albajari and Sean Paul Owen present the trophy to Dean of Business Richard Skolnik. Read full story.
Roger Guy, chair of criminal justice, recently published two articles in peer-reviewed journals. Guy was lead author for "Bioethics and biosocial criminology: Hurdling the status quo" in the Elsevier journal Ethics, Medicine and Public Health. His co-author was Piotr A. Chomczyński of the University of Lodz, Poland, faculty of economics and sociology. The authors considered the ethical dimensions of conducting research on human subjects to further investigate findings that environment and genetic risks work in a synergistic manner to influence the etiology of antisocial behavior. Chomczyński, as lead author, and Guy also teamed to publish "Flying Under the Radar: Low-Profile Drug Dealers in a Mexico City Neighborhood" in Sage's Journal of Drug Issues. The authors used ethnographic methods and interviews to investigate the socialization of drug dealers who function as freelancers on a subterranean level of narcotrafficking, avoiding the attention of drug trafficking organizations and law enforcement.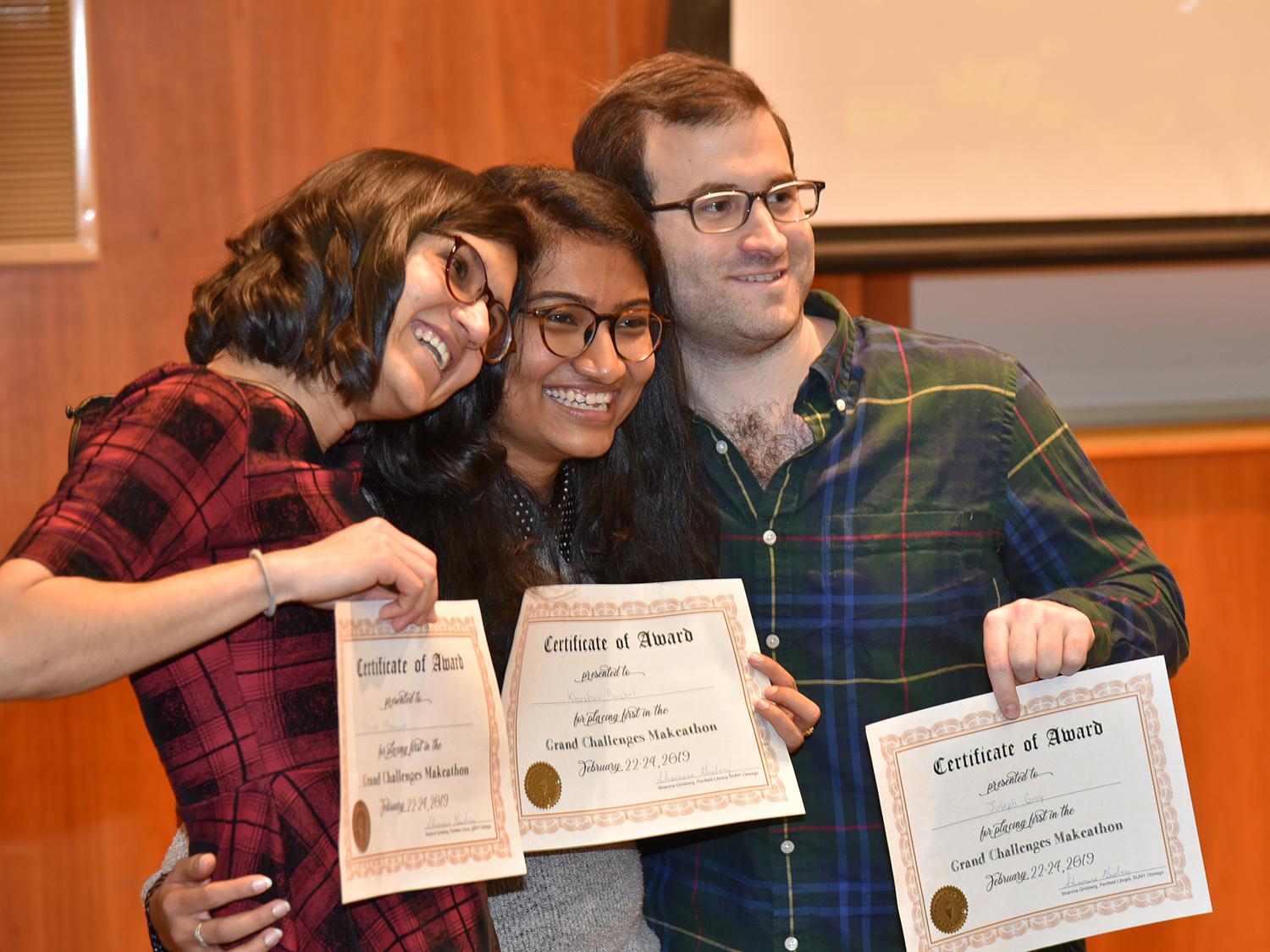 Human-computer interaction majors (from left) Bharati Mahajan, Khushboo Panchal and Joseph Gray won the grand prize at SUNY Oswego's first ever Grand Challenges Makeathon. The the team developed the concept for an app called Nero to monitor personal water usage. The trio researched water consumption and water prices, designed a logo and developed mockups of the app's interface and proposed functionality. They took home a $300 prize, funded through a Grand Challenges Mini-Grant.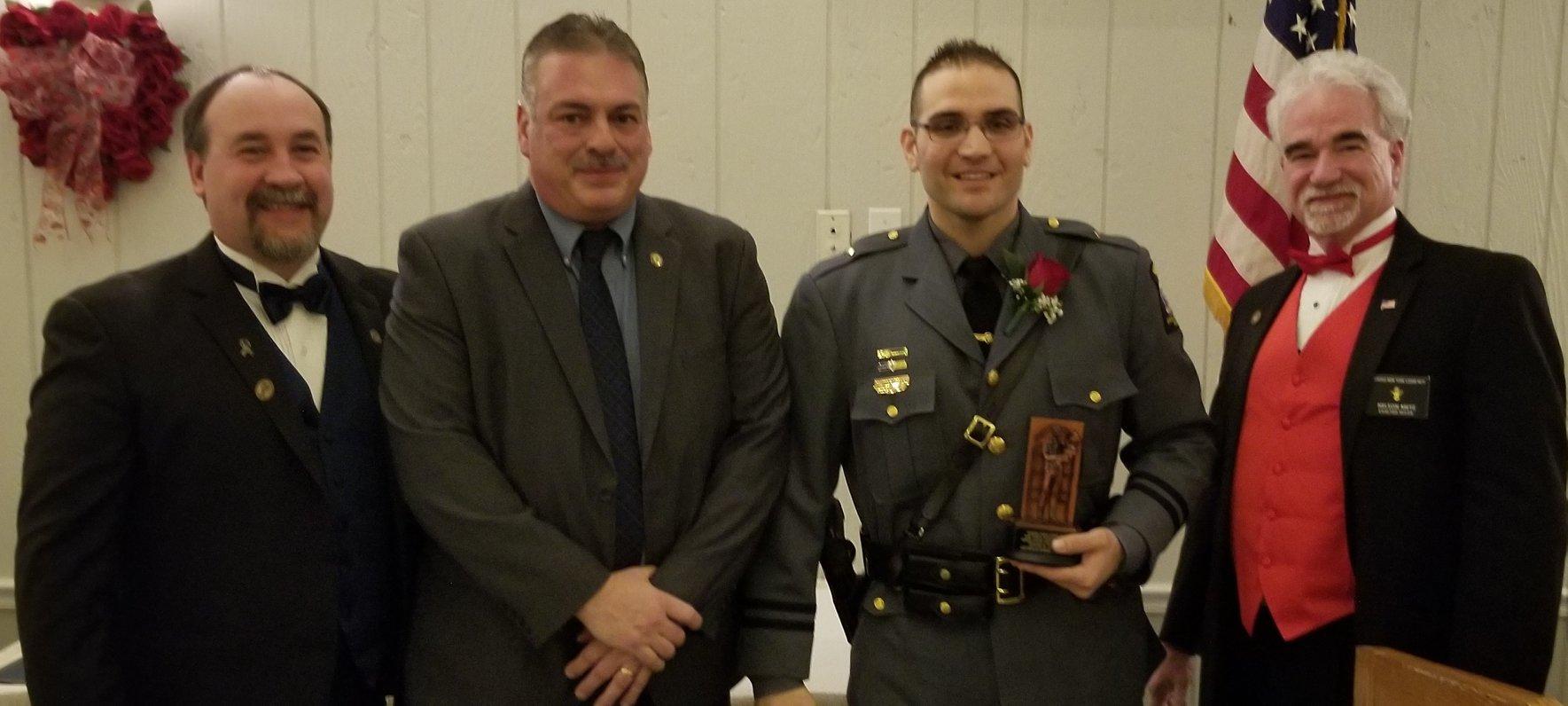 Lt. Robert Vaccarelli received the 2018 Police Officer of the Year award for Oswego State University Police at the Oswego Elks Lodge #271 on Feb. 16. Vaccarelli was honored for his dedication and leadership to the department. He responded to New York City to assist during Hurricane Irene and served on the Oswego County Drug Task Force, where he was instrumental in making a number of high-value drug seizures and arrests. He is responsible for all on-campus community policing programs, as well as supervising a night shift platoon. Pictured (from left) are New York State Elks Association President Stuart Rishe, University Police Chief John Rossi, Vaccarelli and Oswego Elks Lodge Exalted Ruler Nelson Metz.
Comments