Several faculty members and visiting scholars and a student from the School of Business presented at the 11th annual Business Research Consortium of Western New York conference April 16 at the Niagara Falls Convention Center. Barry Friedman, Sarah Bonzo and Gregory Ketcham presented "Got Motivation to Teach Online? Job Design Implications." Friedman is professor of management and also a member of the BRC board of directors, Bonzo is an assistant professor of health service administration, and Ketcham is director of academic programs for the Division of Extended Learning. Thomas Tribunella, Friedman and Heidi Tribunella presented "Building on Cressey: The Psychological Implications of Fraud." Thomas Tribunella is a professor of accounting, and Heidi Tribunella is an associate clinical professor of accounting at the University of Rochester. Susan Wright, assistant professor of accounting, presented "Rethinking Principles-Level Accounting Education for Developing Critical Thinking Skills and Enhancing Student Success." The Tribunellas and their son Thomas Tribunella presented "Understanding Digital and Crypto Currency." Dean Crawford, professor of accounting, presented "Starbridge Associates, LLP." Hema Rao, Pamela Cox and Raihan Khan presented "Integrating Scaffolding Learning in an Online Course." Rao is a professor of accounting, Cox is a professor of management, and Khan is associate dean of the School of Business. Cox and Khan presented "Country Culture and National Innovation." Visiting scholars Yunfen Bai and Li Lin and professor of management June Dong presented "Modeling Credit Risk Contagion by Spatial Econometric Model." Visiting scholar Sheng Xu and Hong Wan, associate professor of finance, presented "Research on Financial Agglomeration Effects on Marine Economy of Coastal Area in China." And junior marketing major Tal Gordon and assistant professor of marketing Napatsorn Jiraporn presented "Time Management Styles and Food Consumption: A Pilot Study of American and Chinese College Students." Also, Friedman and Wright are co-authors of articles that appear in the BRC Academy Journal of Business. Friedman and Lisa Schnorr, senior vice president for finance and controller of Constellation Brands and a 1987 Oswego graduate, are the authors of "Latent Employee Turnover and Prevention—When Job Creation Catches up with Economic Recovery: An Employee Retention Model and Case Study." Wright is co-author with Howard Nemiroff and Jim Owens of "An Empirical Analysis of New Rules Adopted Under Regulation National Market System: Pilot Phase Period Implementation Results."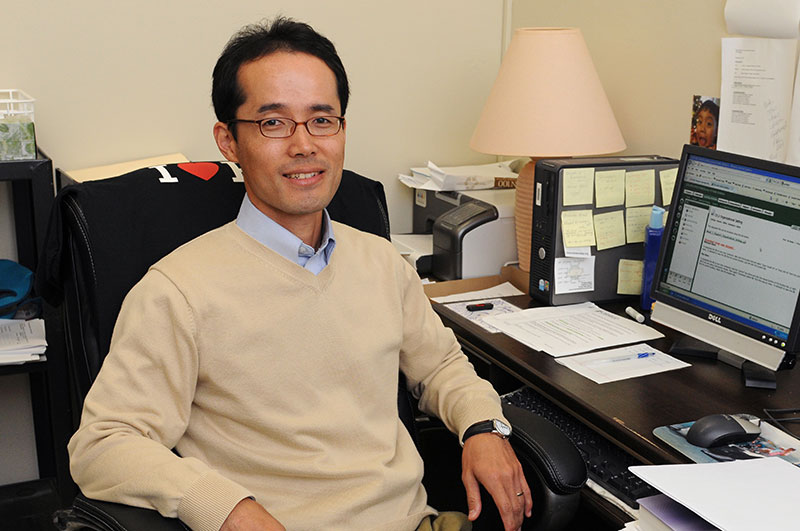 Taejin Jung of the communication studies faculty contributed formative and evaluation research for a community health project called "Smoke Free for My Baby and Me." The first year of the project has resulted in a 73 percent success rate, meaning that nearly three-quarters of the women who participated in the program were able to quit smoking, according to program partner the Oswego County Health Department. Other partners in the program include Oswego OB/GYN, Reach CNY, Oswego Health, Oswego County Opportunities OPTIONS (Teen Parenting Program), Rural Health Network, Women, Infants and Children (WIC) Services, and Integrated Community Planning's Tobacco Free Network. The Tobacco Cessation Center at St. Joseph's Hospital in Syracuse provided training, and Jung collaborated with the group to conduct research and analysis of the program. The group received funding through a grant from the New York State Health Foundation. Additional support came from the Child Care and Development Council of Oswego County, the Elks Lodge Foundation, Excellus BlueCross BlueShield, Fidelis Care and Rural Health Network of Oswego County.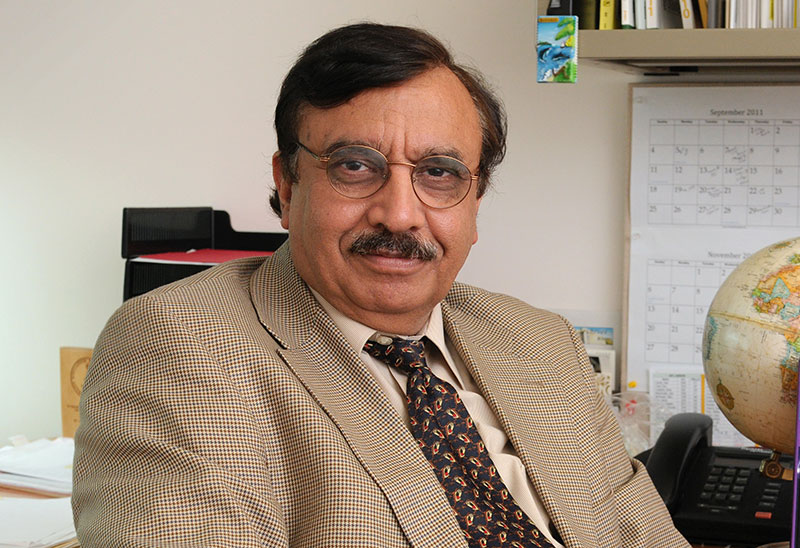 Sarfraz Mian of the School of Business faculty was lead guest editor of a special issue of the journal Technovation published in April. The lead article—"Technology Business Incubation: An Overview of the State of Knowledge" by Mian, Wadid Lamine of the Toulouse Business School at the University of Toulouse in France and Alain Fayolle of EMLyon Business School in France—provides a 30-year overview of the business incubation industry. Technovation is one of the top innovation and entrepreneurship journals.
Lyudmyla Sonchak, assistant professor of economics, has received $1,025 for a research assistantship this year from the Charles Koch Foundation. The grant will purchase a student version of STATA, a software commonly used by economists, and recruit a research assistant for the next academic year and pay him or her a small research stipend. Sonchak, senior economics major Mazen Bou Zeineddine and Sonchak's co-author Anna Chorniy of Princeton University are investigating the impact of new ADHD drugs on children's health. "Currently, we are at the initial stages of the study and we are benefiting greatly from the research support," Sonchak said. "Also, my student is acquiring research skills that would make him more prepared for the graduate school or job market. Introducing my students to economics research is something that I really enjoy doing."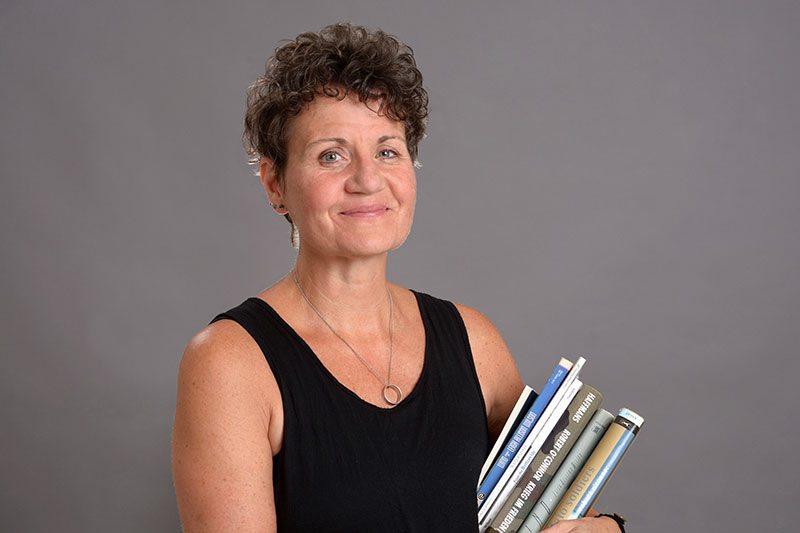 Leigh Wilson, professor of creative writing, director of the Interdisciplinary Programs and Activities Center and the Creativity Lab, received a grant of $9,550 from the Richard S. Shineman Foundation and a collaborative SUNY Performance and Investment Grant of $53,000 for the Smart Neighbors Project. This project is an annual program which involves students from a number of majors pooling their talents to benefit a designated small business in the community.
The Campbell Law Review recently published communication studies faculty member Jason Zenor's article "Reckless Disregard for the Truth? The Constitutional Right to Lie in Politics." The paper examines false campaign speech statutes, or laws that punish politicians who tell lies during campaigns. These laws seem to be endangered as courts find them to be unconstitutional content regulations, Zenor wrote. The paper argues that false speech on the whole should be less protected and that in the post-Citizens United era of increased quantity of speech, there should be increased regulation on quality of political speech. Additionally, Kate S. Kurtin of California State University in Los Angeles recently produced a two-page review in Journalism & Mass Communication Quarterly of Zenor's 2014 collection "Parasocial Politics: Audiences, Pop Culture, and Politics," published by Lexington Books.
Comments