Dear Members of our Campus Community,
Since the college's founding as a normal school in 1861, Oswego has proven consistently resilient and responsive to evolving social needs. Our enduring philosophy of scrupulous service to the common good, and ability to steward our resources responsibly and creatively have allowed SUNY Oswego to become the exceptional learner-centered comprehensive institution it is today.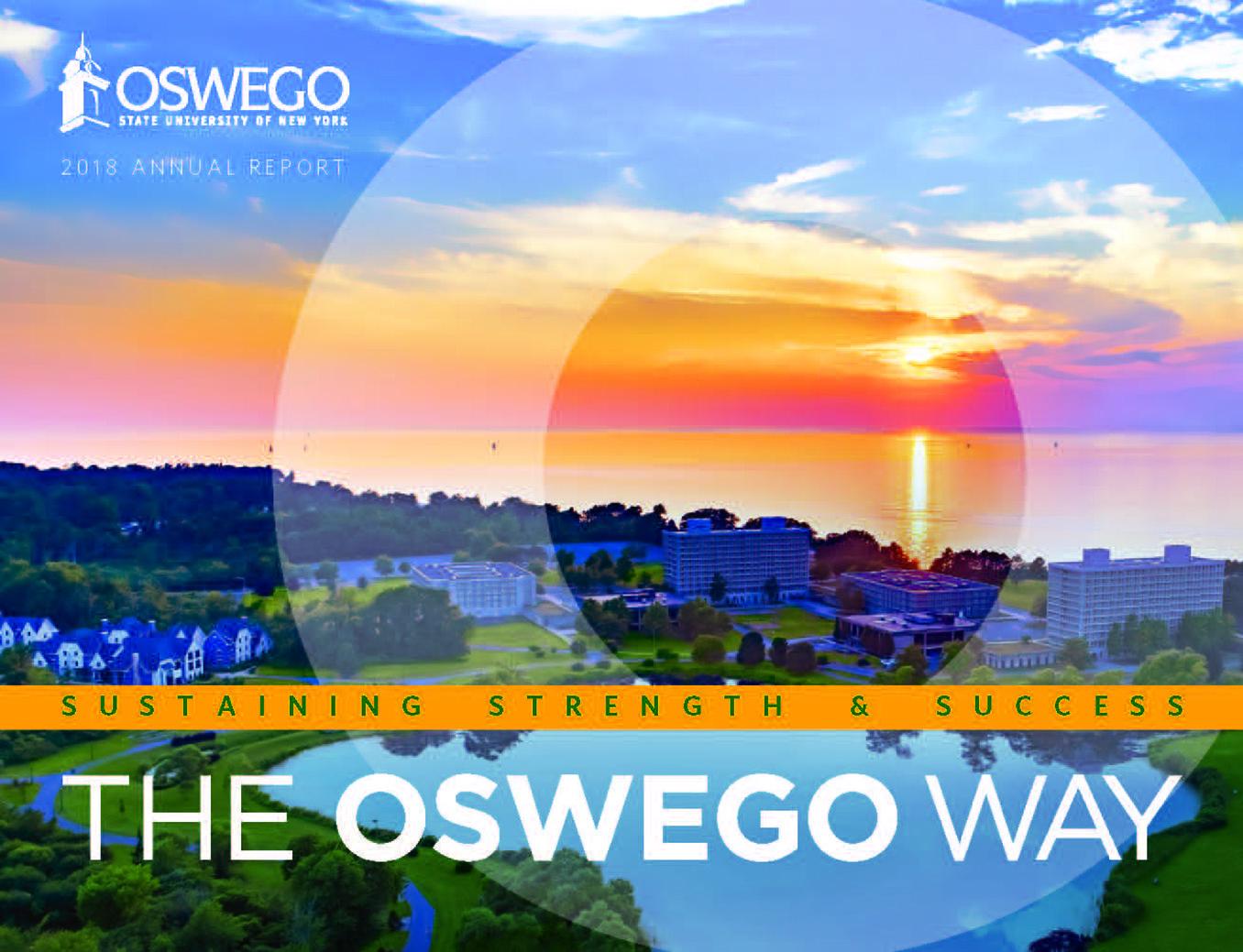 A year can seem like the blink of an eye in academic time. But I am confident as you peruse the pages of our 2017-18 Annual Report, you will discover that our college's collective decisions and accomplishments of the past year are in substantive conversation with long-term inclusive trends in the greater community and world.

The 2017-18 Annual Report lays out a broad profile of SUNY Oswego as we now stand, as well as the directions we are probing and commitments we are making as we continue on our path of providing the best possible education for our students and producing the greatest good for our region and the world.

Thank you all for your contributions of the past year, and for the impact you make on our institution every day to ensure collective prosperity, equity, resilience and success for all – that is The Oswego Way. 
Deborah F. Stanley
President