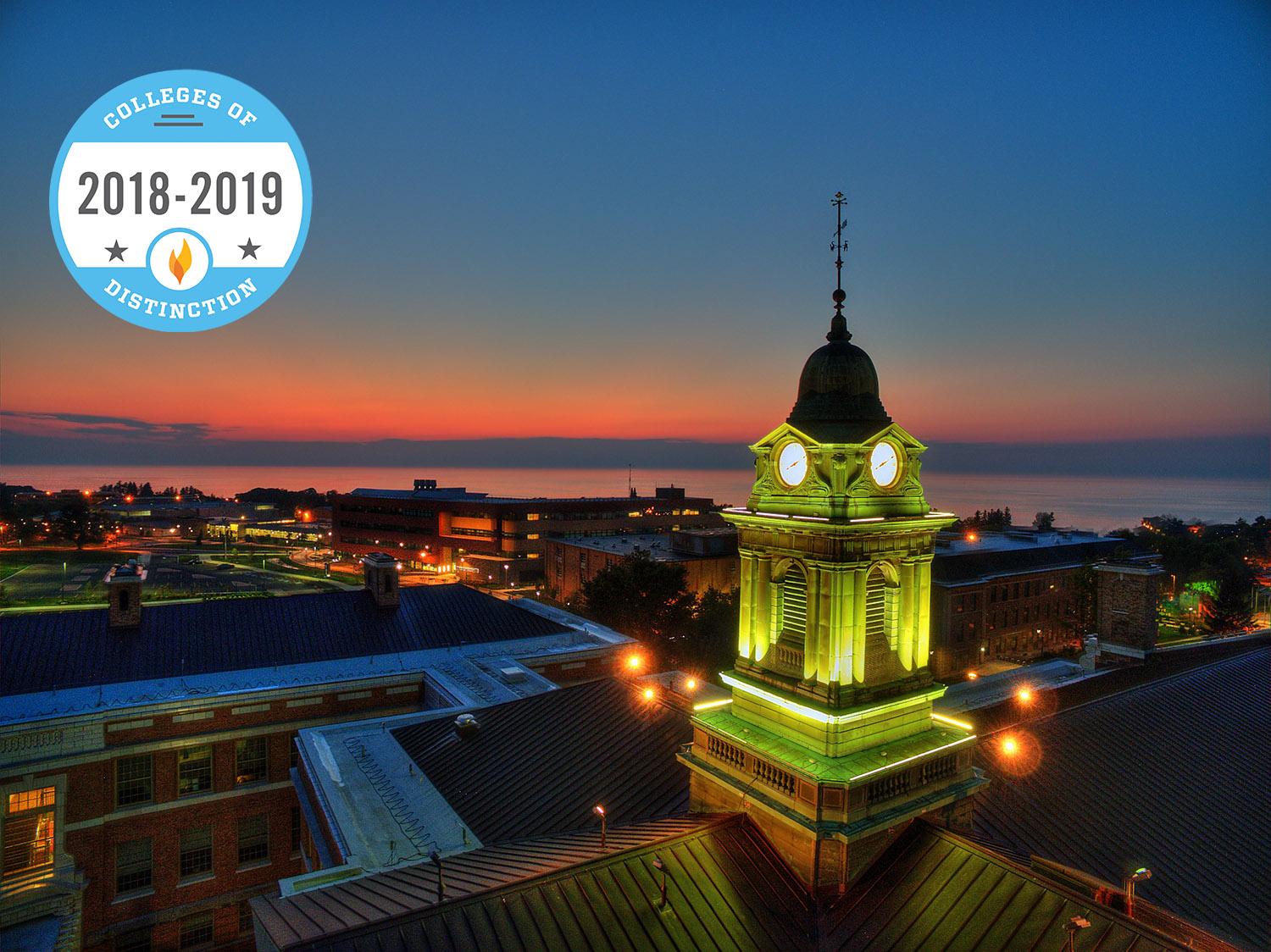 SUNY Oswego has been recognized for its committed implementation of high-impact educational practices, earning a place as one of the nation's 2018-19 Colleges of Distinction, as well as on lists recognizing Public Colleges and for Business and Education schools and programs.

With a modern, student-centered approach to teaching and learning, Oswego has proven itself to be at the forefront of American higher education, according to Colleges of Distinction's annual listing. SUNY Oswego has been recognized by Colleges of Distinction each year since 2005. With a unique learning environment, its programming engages students with a character-building First-Year Experience; community-based learning and mentoring programs, such as Mentor Oswego; service-learning programs such as Adopt-a-Grandparent, Alternative Winter and Spring Breaks in communities of need; diversity and global learning programs, including summer research abroad in the college's Global Laboratory; an intensive program for English language learners; the college's emphasis on intensive writing courses and tutoring; and interdisciplinary programs through the Interdisciplinary Programs and Activities Center.

"We are absolutely thrilled to recognize SUNY Oswego as a College of Distinction for its effective dedication to student success," said Tyson Schritter, chief operating officer for Colleges of Distinction. "Colleges of Distinction is so impressed with Oswego's curriculum, which is enriched with the kind of high-impact educational practices that are most crucial for student development. Such innovative engagement is preparing the next generation of young adults to thrive after college."

Colleges of Distinction's selection process consists of a review of each institution's freshman experience and retention efforts alongside its general education programs, alumni success, strategic plan, student satisfaction and more. Schools are accepted on the basis that they adhere to the Four Distinctions: Engaged Students, Great Teaching, Vibrant Community and Successful Outcomes.