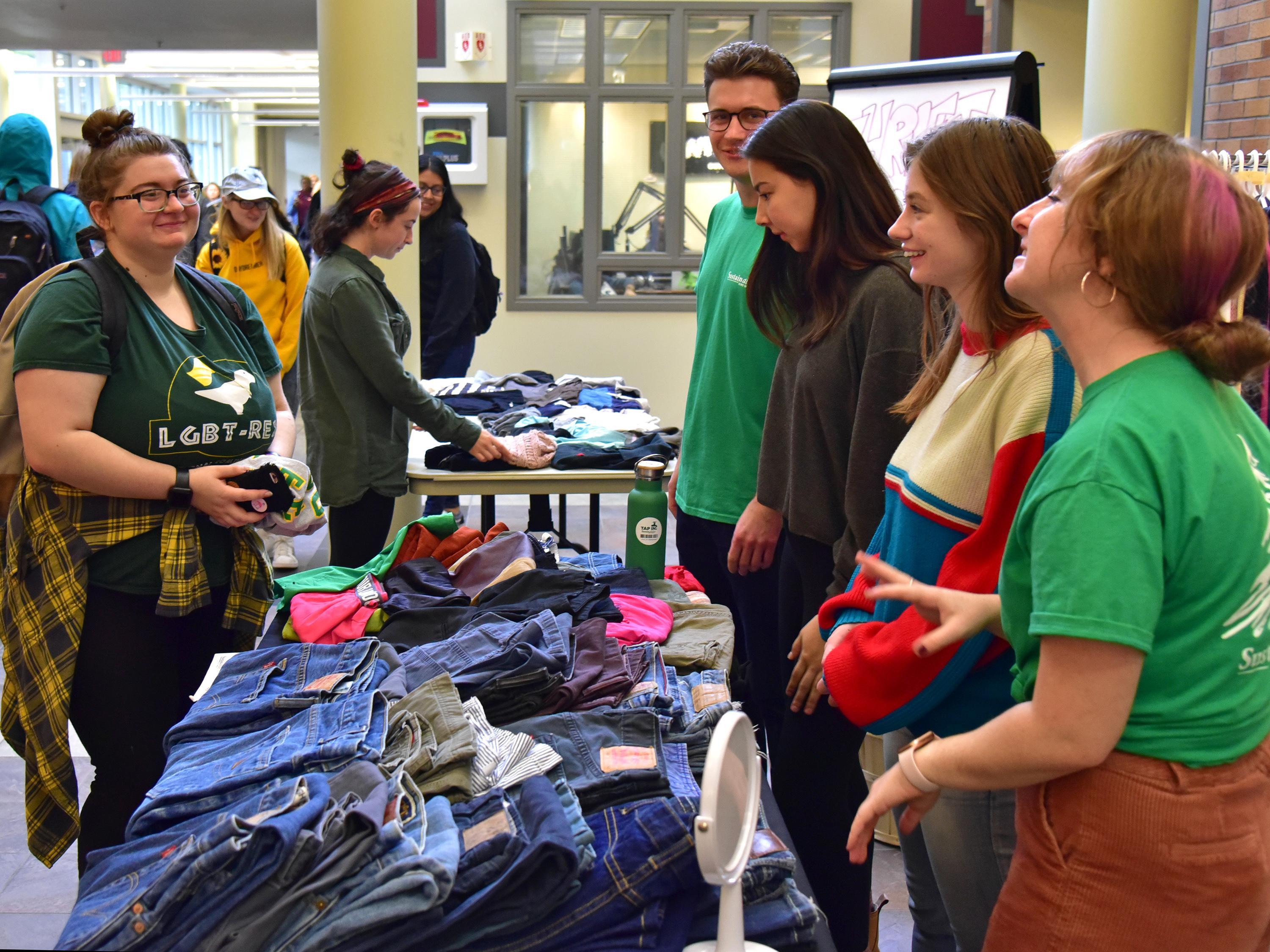 More than 1.800 pounds of donated items will be sold to students and the public during the Clozet Sale, Thursday through Saturday in the Hewitt ballroom.
Hours for the the cash-only sale are noon to 5 p.m. daily Thursday, Jan. 30 to Saturday, Feb. 1. All proceeds will go towards the purchase of trees for an Arbor Day (April 24) planting on campus.  
Donated by students in collection bins in residence halls, these items include hats, gloves, bedding, sweatshirts, shirt, pants and much more. Contact the Office of Sustainability (sustainability@oswego.edu) for more information.