Mackin Complex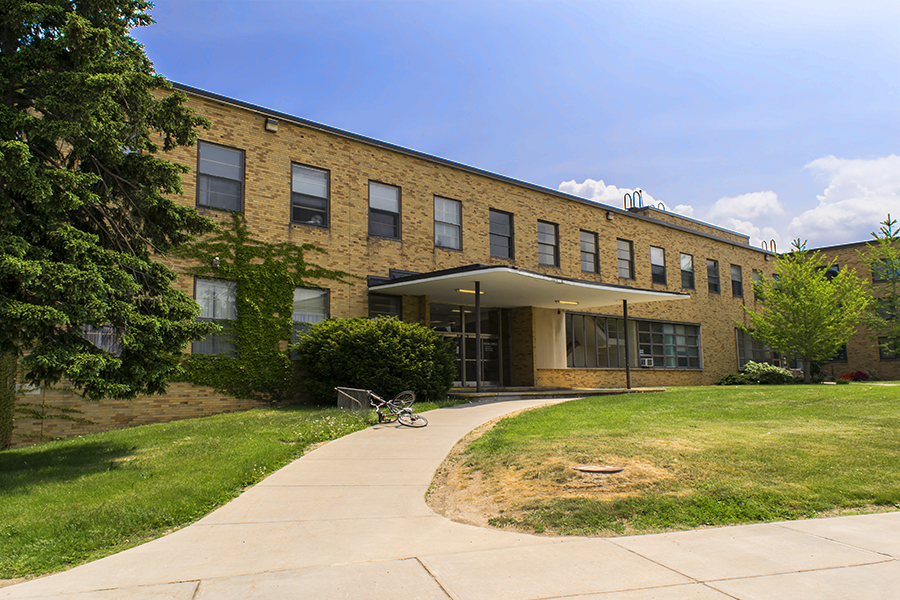 Facilities
Dining Hall
Dorm Rooms
Kitchenette
Luggage Storage
Study Lounges
*Lactation rooms are kept locked all the time and the mother would need a key to enter the room. The front desk will have a copy of the key.
History
Function
The Mackin Complex is consists of two residence halls and one dining hall. Mackin Dining Hall is housed between the residence halls, with Lonis to the north and Moreland to the south. Two factors setting Mackin apart from other dining halls around campus are its years of service and weekly schedule. In addition to being the oldest dining hall, Mackin Dining Hall is open exclusively Monday through thursday, 3 - 7 p.m.
Namesake
Opened in 1951, Mackin took the name of Marion Mackin, who served Oswego's branch of the Red Cross as executive secretary during World War II.