Lakeside Dining Hall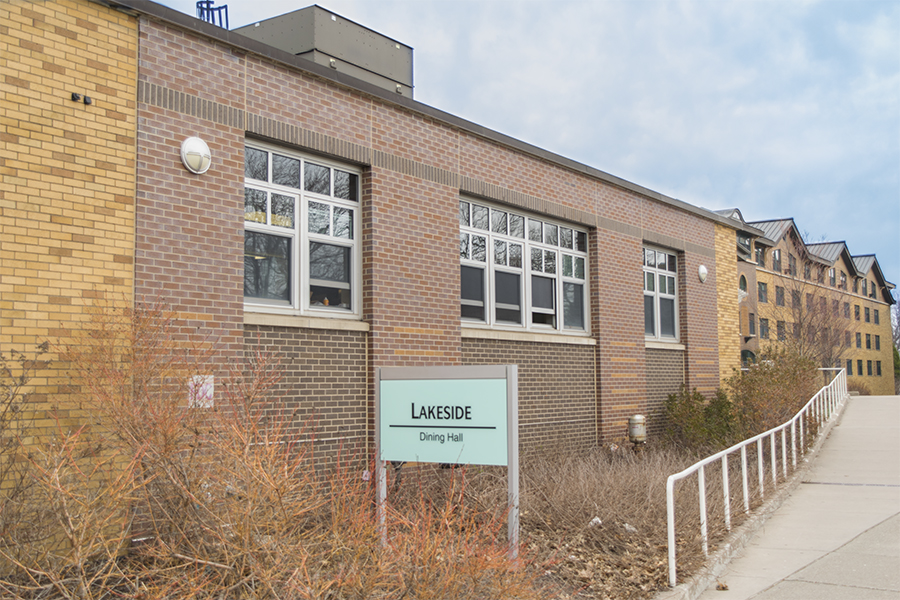 Opened in 1959, Lakeside Dining Hall was the second dining hall to open on campus, located between the two oldest Lakeside dormitories, Riggs Hall and Johnson Hall. Today, it services the entire East Campus community. Read more
Type
Academic
Residential Life
Departments
Facilities
Classrooms
Dining Hall
Kitchenette
*Lactation rooms are kept locked all the time and the mother would need a key to enter the room. The front desk will have a copy of the key.
History
Function
Opened in 1959, Lakeside Dining Hall was the second dining hall to open on campus, located between the two oldest Lakeside dormitories, Riggs Hall and Johnson Hall. Today, it services the entire East Campus community.
Namesake
Lakeside Dining Hall derives name from its location, given its close proximity to Lake Ontario.