Tour guide profile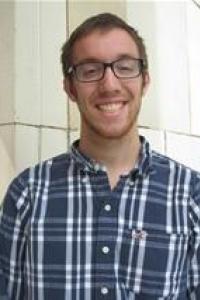 Year: Junior
Major: Adolescent Education, Spanish
Minor: Athletic Coaching
Hometown: Oswego, NY
What activities are you involved with at Oswego?   
I am starting my third year of swimming for the college's swimming and diving team, with plans on having another successful season with the team. I also work in the college's admissions office.      
Why did you choose Oswego?     
I chose to apply to SUNY Oswego because of how their education program is very good, and also how I've grown up here. When I came for a tour of the campus it just felt like it was the right decision, in my gut, to go to college here.        
What is the best thing about your major?       
The best thing about my major is getting to meet so many cool interesting people, and getting to learn so much about the cultures of the Spanish speaking countries.  
Generally speaking, what impact has the Oswego faculty had on you?       
The faculty here at Oswego has had a very positive impact on me. I feel comfortable when it comes to asking all my professors for help, whenever I don't understand something and they'll always try and do so and help me out. All the professors I've had classes with so far here at Oswego, I have respected because of how hard they work to help us learn, and they've helped me learn so much than I thought was possible.  
Describe your department's atmosphere and how it has enhanced your ability to learn.     
The education department just has so many amazing people that work there, and if and when I've ever had problems figuring out what to do, they're always very helpful and encouraging. The modern language department also has a group of amazing people as well that have made learning Spanish such an amazing journey.    
What's the best thing about SUNY Oswego?     
The best thing about SUNY Oswego is Lake Ontario. It's really cool having the lake access available to everyone on campus especially when you just want to hang out on the lake with you friends and just enjoy the beautiful sunsets that we have here.