Vocational department
*** To talk with a faculty member/advisor, please use this link to make a phone appointment https://vtp.youcanbook.me/. You would be making a phone appointment you to call Dr. Jan Woodworth at the selected time to discuss our undergraduate matriculated program.***
The Department of Vocational Teacher Preparation (VTP) provides teacher education programs to prepare individuals to teach their occupational specialty in schools, colleges, industry and other settings where vocational/career and technical education is delivered. Common settings include comprehensive high schools, BOCES' career centers, correctional facilities, community colleges, and training centers in industry.

Students choose Oswego's department of VTP if they have education (30 semester hours or more) or extensive experience in their career field. Those wishing to teach business and marketing (all grades) may enter without experience or education as freshman at the Oswego main campus. The department offers courses fall and spring semester in 10 locations throughout New York and on-line; and summer at selected locations and on-line.

Programs range from an associates degree equivalent (68 sh) to a master of science in education (MSEd). Students' educational and work experience is analyzed, and the most appropriate program is recommended for students to reach their educational career goals. Students completing approved programs are eligible for a SUNY Oswego recommendation for NYS certification.

VTP offers local certificates, bachelor's degree and master's degree programs leading to both initial and professional teacher certification. The following majors are offered at both the undergraduate and graduate level:
Agriculture
Business and marketing
Family and consumer sciences (specific subjects only)
Health careers
Technical, and trade education
Students completing a program will be prepared to teach their occupational specialty in the secondary, post-secondary or an industry setting.
To discuss our program with a faculty advisor, please set up a phone appointment at the following website: vtp.youcanbook.me

Learn more about what a VTP program can do for you or learn about the requirements for an undergraduate degree by scheduling a phone appointment with our faculty advisor, Dr. Jan Woodworth at https://vtp.youcanbook.me/ 

Master of science in education
Have questions about our MSEd program?  As each person's situation is unique, your best source of information is the Department of Vocational Teacher Preparation Graduate Coordinator Dr. Eugenio Basauldo.  If you would like a phone appointment to talk about our program, please contact Dr. Basualdo at 315.312.2229 or email him at eugenio.basualdo@oswego.edu.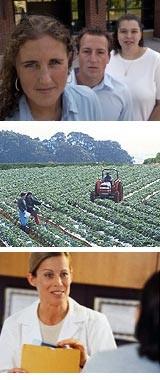 Related Links
Schedulle a phone appointment with our faculty advisor, Dr. Jan Woodworth at https://vtp.youcanbook.me/ 
Register for MSeD Comp exam - Test 4/30/16, Review is 4/16/16
Register for OCE test (Occupational Competency Examination) - test 4/16/16
Certification questions & codes

VTP Certification Authorization Form

SUNY Oswego - "myoswego" and Course Availability
SUNY Oswego Registrar's Page/Forms
Student Teaching Application(s)


Spring 2017.pdf


Fall 2017.pdf

 Practica Log 2016