Career & Technical Educator Preparation (CTE)
*** To talk with a faculty member regarding the Undergraduate program, please make a phone appointment at https://dr-matteson.youcanbook.me.  To talk with a faculty member regarding the Graduate program, please make a phone appointment https://ctep.youcanbook.me/. You are making a phone appointment for YOU to call Dr. Star Matteson or Dr. Jan Woodworth at the selected time to discuss your program of interest. *** 

   ***YOU MUST CALL THE ADVISOR AT THE TIME OF THE APPOINTMENT***
The Department of Career and Technical Educator Preparation, a division of the School of Education, provides teacher education programs to prepare individuals to teach their occupational specialty in schools, colleges, industry and other settings where vocational/career and technical education is delivered. Common settings include comprehensive high schools, BOCES' career centers, correctional facilities, community colleges, and training centers in industry.

Students choose Oswego's department of Career and Technical Educator Preparation if they have education (30 semester hours or more) or extensive experience in their career field. Those wishing to teach Business and Marketing (all grades) of Family and Consumer Science (all grades) may enter without experience or education as freshman at the Oswego main campus. The department offers courses in fall and spring semester at the SUNY Oswego main campus and the SUNY Oswego at Syracuse (Metro Center) campus.
Programs range from local certificates to a master of science in education (MSEd). Students' educational and work experience is analyzed, and the most appropriate program is recommended for students to reach their educational career goals. Students completing approved programs are eligible for a SUNY Oswego recommendation for NYS certification. All the programs in the department are offered 99% online.  The other one percent include part of the four-day teaching practice component of the methods course (CTE 312/512) and other optional live courses. 
CTE offers local certificates, bachelor's degree and master's degree programs leading to both initial and professional teacher certification. The following majors are offered at both the undergraduate and graduate level:
Agriculture (Pre-K -12 certification)
Business and marketing (Pre-K -12 certification)
Family and consumer sciences (Pre-K -12 certification)
Health careers (7-12 certification)
Technical, and trade education (7-12 certification)
Students completing a program will be prepared to teach their occupational specialty in the secondary, post-secondary, or industry setting.
To discuss our program with a faculty advisor, please set up a phone appointment at the following website: https://ctep.youcanbook.me/

Learn more about what a CTE program can do for you or learn about the requirements for an undergraduate degree by scheduling a phone appointment with our undergraduate advisor, Dr. Star Matteson at https://dr-matteson.youcanbook.me

Master of science in education
Have questions about our MSEd program?  As each person's situation is unique, your best source of information is the Department of Career and Technical Educator Preparation Graduate Coordinator Dr. Jan Woodworth.  Please schedule a phone appointment with Dr. Woodworth at https://ctep.youcanbook.me/

Undergraduate Certificate Program
This six course certificate program is designed for those who are already hired by a BOCES in NYS and who have their Transitional Certificate.  Courses are provided one at time over the course of two years, beginning with the summer before the teacher begins teaching.   With successful completion of this program, teachers will 
receive all courses required by NYSED for initial and professional certification in their trade or technical area, and 
be recommended for initial certification by SUNY Oswego.  
Courses in this program are taught in a traditional classroom setting, and online.  Teachers receive individual coaching while in the classroom, as well as regular meetings with professors during the school year.  Teachers also work with teachers from other areas and other BOCES, helping to create a network of support while teaching.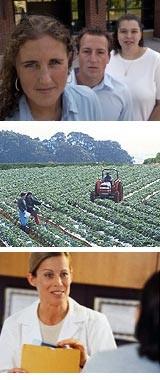 Related Links
Questions about undergraduate program? Schedule a phone appointment with our undergraduate advisor, Dr. Star Matteson at https://dr-matteson.youcanbook.me
How to Register: https://www.oswego.edu/registrar/registration-basic-instructions
SUNY Oswego Email: Activating your SUNY Oswego email account
Using BLACKBOARD Learn how to & Help Documentation
Course Listing:
SUNY Oswego - "myoswego" and Course Availability
SUNY Oswego Registrar's Page/Forms
Examinations for current students:
Certification:

CTE Documents: