Student information
Contact information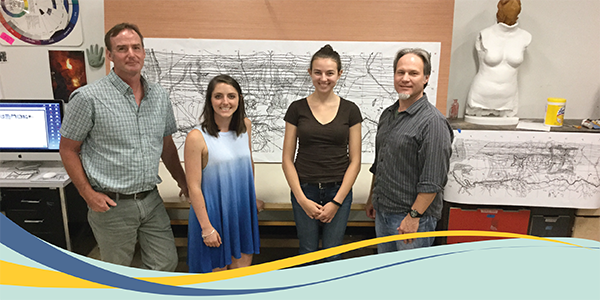 Who
Research and Individualized Student Experiences provides a broad range of opportunities for students in every discipline to broaden their experience, apply the skills learned in the classroom, and find their passion.


What
The Council on Undergraduate Research defines "undergraduate research" as "an inquiry or investigation conducted by an undergraduate student that makes an original intellectual or creative contribution to the discipline." At RISE it is our job, and privilege, to facilitate this.
When
Participation in scholarly and creative activities is appropriate at any stage of your academic career, whether you are a freshman or a senior, and offers many rewards. Right now is the best time to get involved. The advantages to getting involved early are that it will afford you the time to complete more complex projects and develop the skills necessary to tackle more advanced positions.
Why
Research and Individualized Student Experiences enable you to go beyond the classroom setting and gain a deeper understanding of your field. Activities out of the classroom will enable you to grow personally and professionally, giving you critical experience that will lead to your success in your career. Interaction with faculty and the excitement of firsthand experience is invaluable to your growth and will be recognized as you proceed to the next stage of your career. These experiences give you a chance to do something that no one has ever done before.
Register with RISE
By registering with RISE, you become part of a dynamic and vibrant group of students involved in a range of exciting experiences, and participation will make you eligible for campus grants. If applicable, we will also be able to contact you individually with specific funding opportunities and reminders to help you successfully complete your mentored activities.