Our zoology degree programs provide a basic understanding of zoology through a variety of laboratory experiences in combination with the study of facts and theories.
Overview
All students engage in research activities through a broad range of research courses, independent study or a senior honors thesis. Outstanding internship opportunities, study-abroad initiatives and Oswego's Rice Creek Field Station make our zoology program a sought-after degree by itself or preparation for veterinary school.
Top-notch research facilities and opportunities in the Shineman Center and Rice Creek Field Station make the campus a living laboratory, while a proven track record and alumni network open a large assortment of internship options. Excel, and you can participate in the department's honors program and summer research opportunities.
Facilities include our Shineman Center's many advanced labs and the Molecular Biology and Biochemistry Center allowing expansive undergraduate opportunities, and our large Rice Creek Field Station with a 7,200-square-foot lab facility.
Rice Creek Field Station
This 330-acre living laboratory dedicated to scientific research includes classrooms, telescopic equipment and a network of hiking trails. 
Outcomes
Demonstrate critical thinking skills through experimental design, data analysis, the critique of others' investigations and discussion of findings/data
Identify, analyze and evaluate arguments as they occur in your own and others' work
Develop well-reasoned arguments
Learn about the physiology, feeding habits and behavior of an assortment of animals
Career Opportunities
Teaching and research
Medicine and allied health
Aquatic technology
Environmental technology
Ecology
Animal behavior
Marine biology
Museum work
Zoo and animal parks
Veterinary science
Conservation
My major is known to be challenging, which it is, however the major has so many options for electives that can help me go in any direction in terms of career. The classes are fun and the labs are so hands on with my learning that it really helps me grow as a student.
Participating in long-term research has given me experience that will help initiate projects in the future. Studying abroad in Honduras and Australia were life-changing experiences that have enhanced my education in every way possible.
By studying topics across many fields of study I feel the coursework has moved me in directions I would never have been in had I not taken those courses. For example the near entirety of Physics would have been a mystery to me had I not taken the full year of it with lab.
My research experiences have taught me valuable skills that I can apply to my future career, and has allowed me to be able to apply to jobs and internships I otherwise wouldn't have qualified for.
Program Resources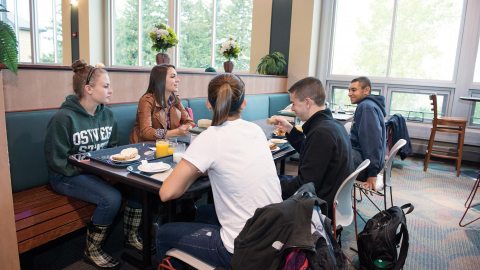 The Oswego Guarantee
No increase in room & board 
Timely course offerings
High touch connections to alumni 
Small student to faculty ratio
Full Details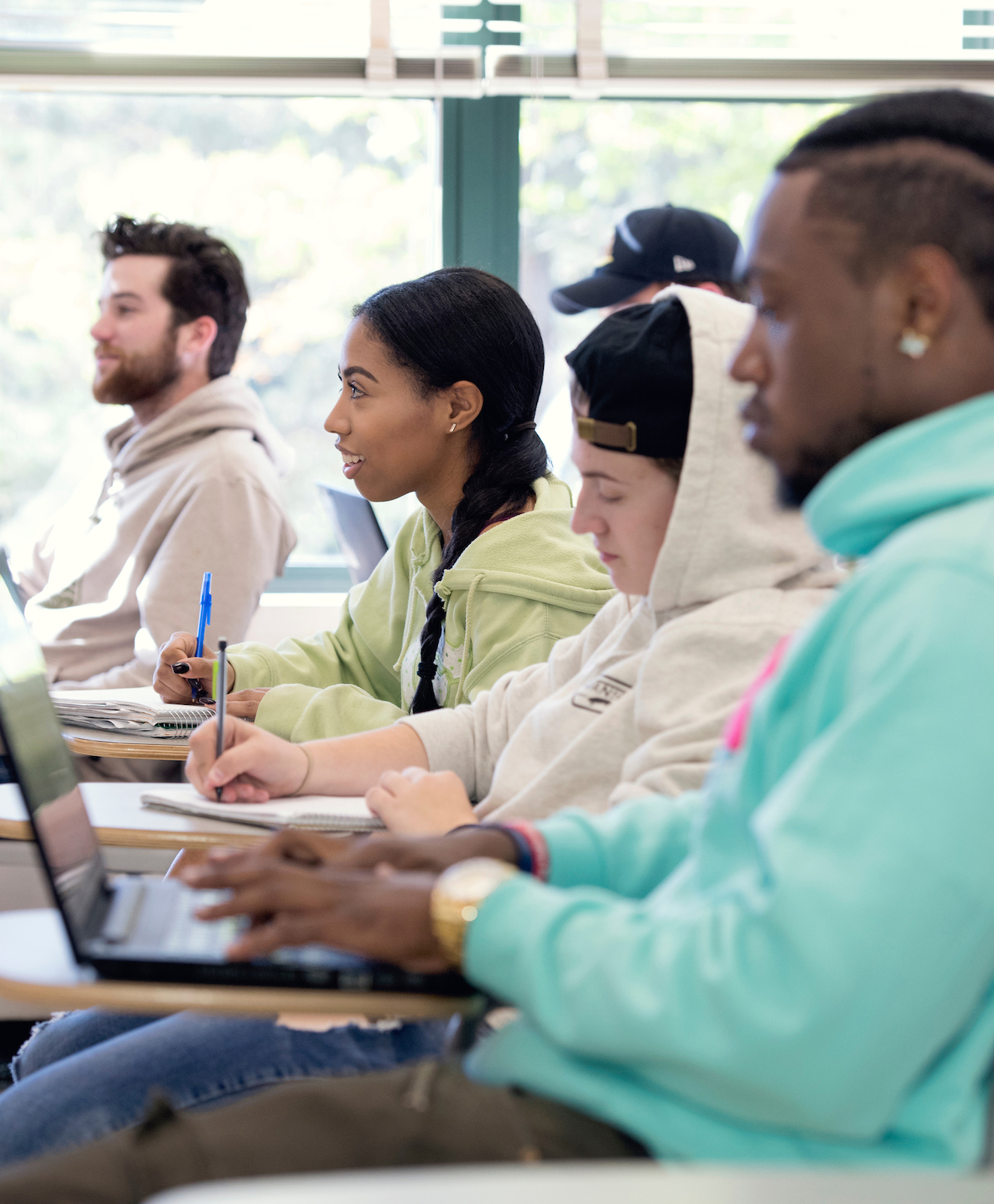 Internships
Learn what it's like to work in a professional setting while still in school.
Where Our Students Have Interned
Buffalo Zoo
Detroit Zoo
Dolphin Quest in Bermuda and Hawaii
Syracuse's Museum of Science and Technology
National Aquarium
Philadelphia Zoo
Rosamond Gifford Zoo
Wildlands Conservancy
Zoo Atlanta
Zoological Society of Buffalo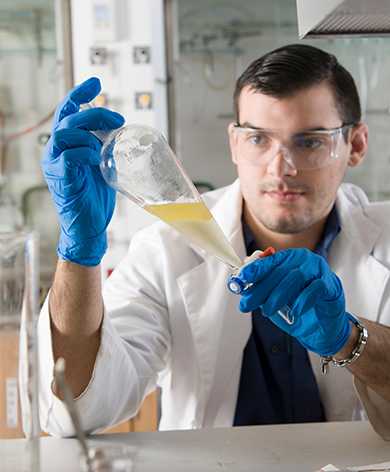 Research
Apply the knowledge you learn in the classroom to research in the field and laboratory.
Join our Honors Program
With the department's approval, enter the honors program, where you'll have the opportunity to pursue advanced topics and work with faculty one-on-one.
Tuition and Costs
Our college education is affordable, see our in-state and out-of-state tuition and costs.

View tuition and costs
Visit Oswego
Experience what makes Oswego special in person. We have a variety of visiting options through the year.
Plan your visit
Next Steps to Apply
Ready to get started? We're here to make the application process as smooth as possible. Just answer a few quick questions, and get your customized application guide.