Our sociology major offers a challenging and widely applicable undergraduate curriculum with core requirements coupled with interesting electives as popular culture, street gangs and the sociology of sports and leisure.
Overview
You'll acquire knowledge that can help you think critically and communicate effectively about social structures and the forces that shape individual, group and collective experience. The program's scope ranges from the analysis of small-group behavior to the study of the development of large social systems — from the family to education, religion, government and the economy.
Join the Sociology Club. Participate in valuable internships, usually at social and county agencies, and take advantage of our extensive overseas study program. Opportunities for exceptional students include working with professors one-on-one in independent study courses, and participating in the SUNY Oswego Sociology Honors Society. An annual Sportsmanship Day Symposium provides an opportunity to present on sports sociology (and other related) topics.
Outcomes
Awareness of social injustice and inequality: identify and suggest ways to address social inequality, social injustice, prejudice and discrimination
Demonstrate advanced knowledge in social theory, social research and the analysis of a major social problem
Foundational knowledge in sociology: understanding of founders and early thinkers, their contributions to the discipline and to social thought and societal awareness
Career Opportunities
Advertising
Business
Counseling
Community planning
Health services
Market research
Social services
The best thing about this major are the professors. They care about their students. They have helped me do well and actually enjoy school. They're always there to help.
Program Resources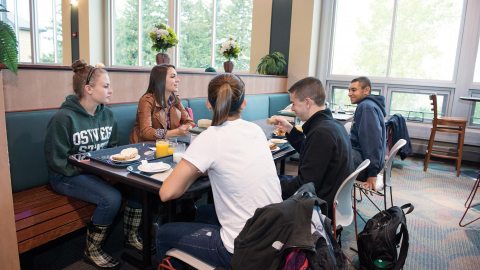 The Oswego Guarantee
No increase in room & board 
Timely course offerings
High touch connections to alumni 
Small student to faculty ratio
Full Details
Get Involved
Join our Sociology where you can gain greater awareness of social issues and make a difference. We apply to national conferences on the east coast, while also having a great time traveling there.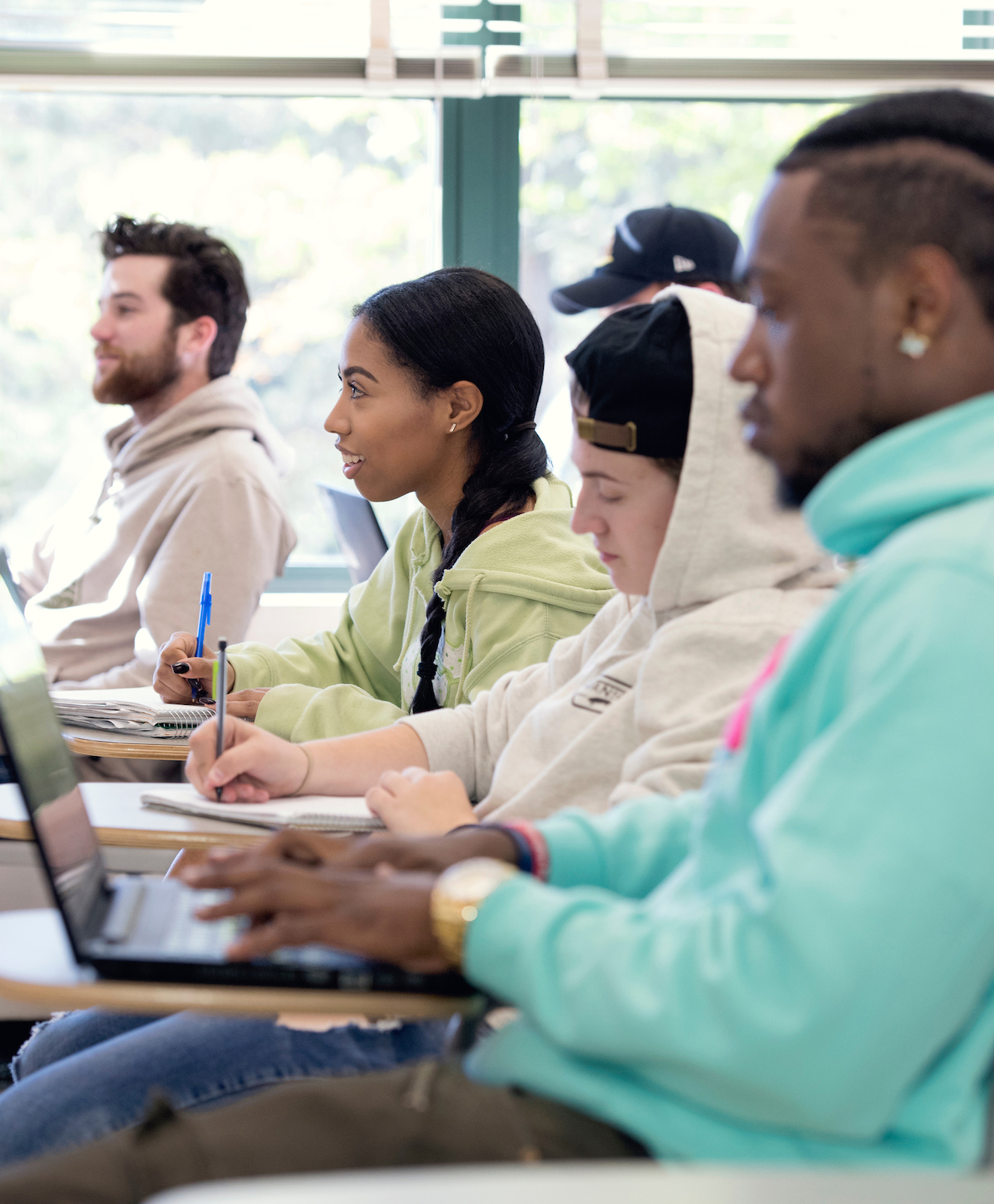 Internships
Learn what it's like to work in a professional setting while still in school.
Sociology Honors Society
Excel and eligible sociology majors will be inducted into the Sociology Department's Honor Society.
Tuition and Costs
Our college education is affordable, see our in-state and out-of-state tuition and costs.

View tuition and costs
Visit Oswego
Experience what makes Oswego special in person. We have a variety of visiting options through the year.
Plan your visit
Next Steps to Apply
Ready to get started? We're here to make the application process as smooth as possible. Just answer a few quick questions, and get your customized application guide.