Course offerings include the growing areas of cognitive psychology, emotion, health psychology, human factors, neuropsychology, biopsychology, trauma studies and industrial/organizational psychology.
Overview
The demand for the many fields in human services and technology where a psychology degree can prove beneficial continues to increase. Even as an undergraduate, you'll have opportunities to collaborate closely with faculty members on research projects in many areas of psychology — from applied, clinical, cognitive and counseling to neuroscience, quantitative research methods and more.
Work with faculty on many research opportunities in the field. Get involved in service-learning experiences and serve as a research assistant or teaching assistant. Join the Psychology Club, which sponsors trips and speaker series. Gain valuable experience as a volunteer in the Peer Advisement and Career Awareness Center. Excel and you may be eligible for membership in Psi Chi, the international psychology honor society.
Numerous laboratories include a large computer facility that enables you to examine how people interface with technology. Our internationally renowned Center for Neurobehavioral Effects of Environmental Toxins, investigating the effects of exposure to environmental pollutants on cognitive and behavioral development, offers opportunities for talented and highly motivated undergraduates to participate in ongoing research projects.
Outcomes
Basic knowledge of history, theories, concepts and methods in the domains of biopsychology, cognition, social psychology, development and abnormal psychology
Articulation and defense of ethical issues and principles in research and professional settings
Skills in oral and written communication
Ability to evaluate psychological research, and to design and critique experiments
Career Opportunities
Psychotherapy
Counseling
Research
Consumer testing
Business
Participating within the Cognitive Neuroscience lab greatly increased my self-confidence as a undergraduate researcher. It accelerated my writing and reading skills as well as my organizational and communication skills.
I participate in research studies every semester since I have gotten to Oswego. This is such a cool amazing thing here because it really motivates me through my psychology major and encourages me to get involved. It also keeps me looking towards the future I have here at Oswego.
My favorite part about the Psychology major is the amazing faculty. They are committed to providing students with an extremely high-caliber academic experience, both inside and out of the classroom.
With every new course I take, both in and out of my major, I see myself being challenged and that is what continues to shape me into a successful student.
Program Resources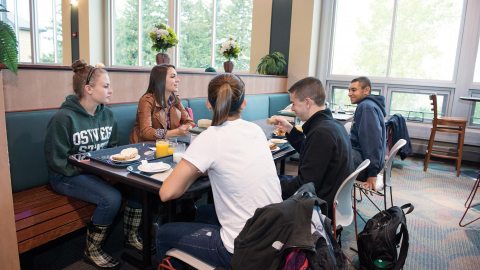 The Oswego Guarantee
No increase in room & board 
Timely course offerings
High touch connections to alumni 
Small student to faculty ratio
Full Details
Outstanding Labs
The Psychology Department has many labs devoted to specific research areas including trauma, primate behavior and cognition, developmental studies, sensory behavior and cognitive neuroscience among others.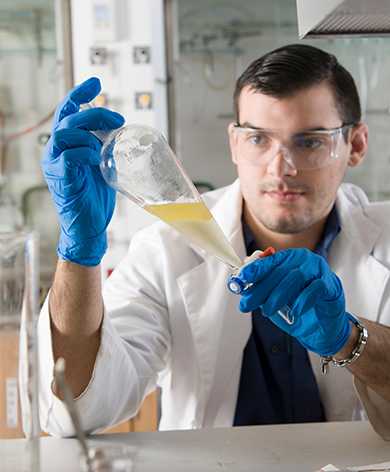 Research
Apply the knowledge you learn in the classroom to research in the field and laboratory.
Get Involved
The Psychology program offers many ways to get involved on campus outside of academics. Join the Psychology Club, the Psi Chi Honors Society or present your research at regional conferences.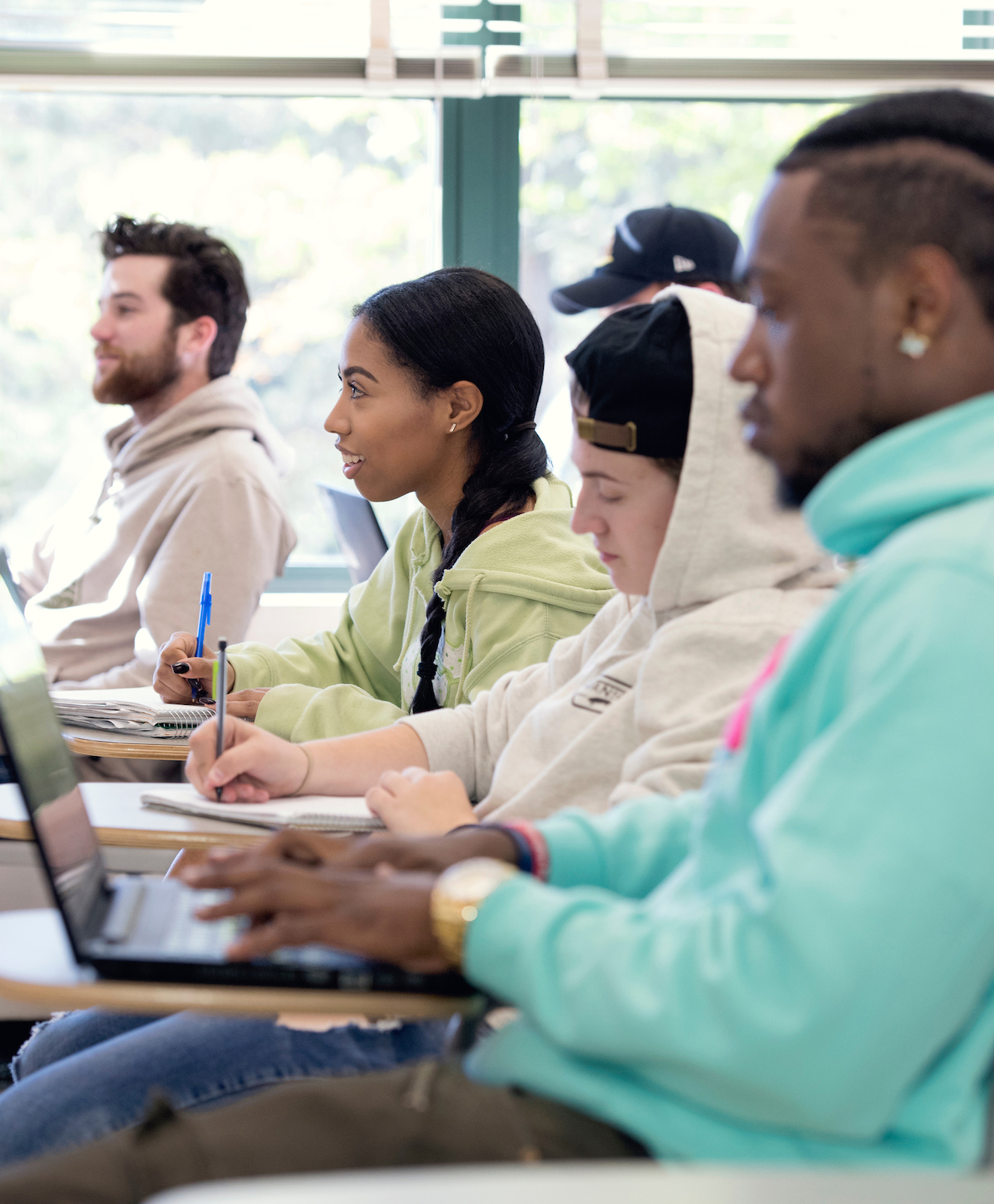 Internships
Learn what it's like to work in a professional setting while still in school.
Join our Honors Program
With the department's approval, enter the honors program, where you'll have the opportunity to pursue advanced topics and work with faculty one-on-one.
Tuition and Costs
Our college education is affordable, see our in-state and out-of-state tuition and costs.

View tuition and costs
Visit Oswego
Experience what makes Oswego special in person. We have a variety of visiting options through the year.
Plan your visit
Next Steps to Apply
Ready to get started? We're here to make the application process as smooth as possible. Just answer a few quick questions, and get your customized application guide.