Turn your passion for communicating into a fulfilling career!  Earning a SUNY Oswego online degree in broadcasting and mass communications prepares you to join the ranks of  national and international broadcasting stars who have graduated from our program. By studying broadcast production, communication, media history, regulations, management and sales techniques, and more you will acquire the in-demand skills you need to excel in an exciting career!
Quick Facts
Rolling Admission Apply anytime
You Can Start Fall, Spring, Summer
Delivery Option 100% Online*
Tuition-In State $3535 per full-time semester
Transfer Requirements Students should have an associate degree or new students.
Estimated Completion Time 2 Years (Full-time)
Overview
This major is designed to provide students with an understanding of the mass media industries, including radio, television, cable, film, the Internet, multimedia and mobile platforms. Learn about the creation and production of media, the interrelated nature of media industries and the skills necessary to write, produce and distribute media messages. Explore a variety of areas including audio and video production, broadcast journalism, copywriting and media management.
Enrollment Qualifications
This program is open to individuals who have earned an associate degree in broadcasting, radio/TV, mass communications, media studies, or similar programs at accredited colleges or universities. 
Eligibility
The online Bachelor's in Broadcasting and Mass Communications is a degree completion program designed for students who already have some college credits or an associate degree. You may be eligible for admission if you have completed approximately 60 credits of transferable college credits.
Without an associate degree, you will need to first complete certain classroom and lab-based coursework at the Oswego campus or another accredited college or university offering appropriate courses and facilities. Our online program is designed for students who have already completed their lower division requirements in programs similar to Oswego's broadcasting and mass communication major.
*Curriculum
Most, if not all, lower division required courses should have been completed while earning the associate degree — if so, it is possible to take all the required upper-division courses from broadcasting faculty online.
Bachelor of Arts
Achieve Your Goals
Oswego is a part of  one of the largest and most widely respected organizations in the country for delivering public higher education, SUNY. Our online courses are created by the same expert faculty using the same rigorous content and standards as on-campus courses. That means you'll graduate with the same recognized and respected degree as students who attend class on campus.
Outcomes
Graduates of our online broadcasting degree can go on to a variety of careers in the media field. Our broadcasting and mass communication program is designed to provide students with an understanding of the evolving mass media industries including radio, television, cable, film the Internet and multimedia.
Career Opportunities
Advertising
Traditional or Electronic Broadcasting
Corporate Communiations 
Public Relations
Journalism
Business
Program Resources
Academic Planning Coordinators work with students enrolled in our online completion degree programs. They will help to chart the most time-efficient path to degree completion possible. Your coordinator will help you navigate this path based on when you are accepted, how many credits you are transferring and your intended graduation date.
We highly recommend speaking to an academic planning coordinator before you apply to the program.
Contact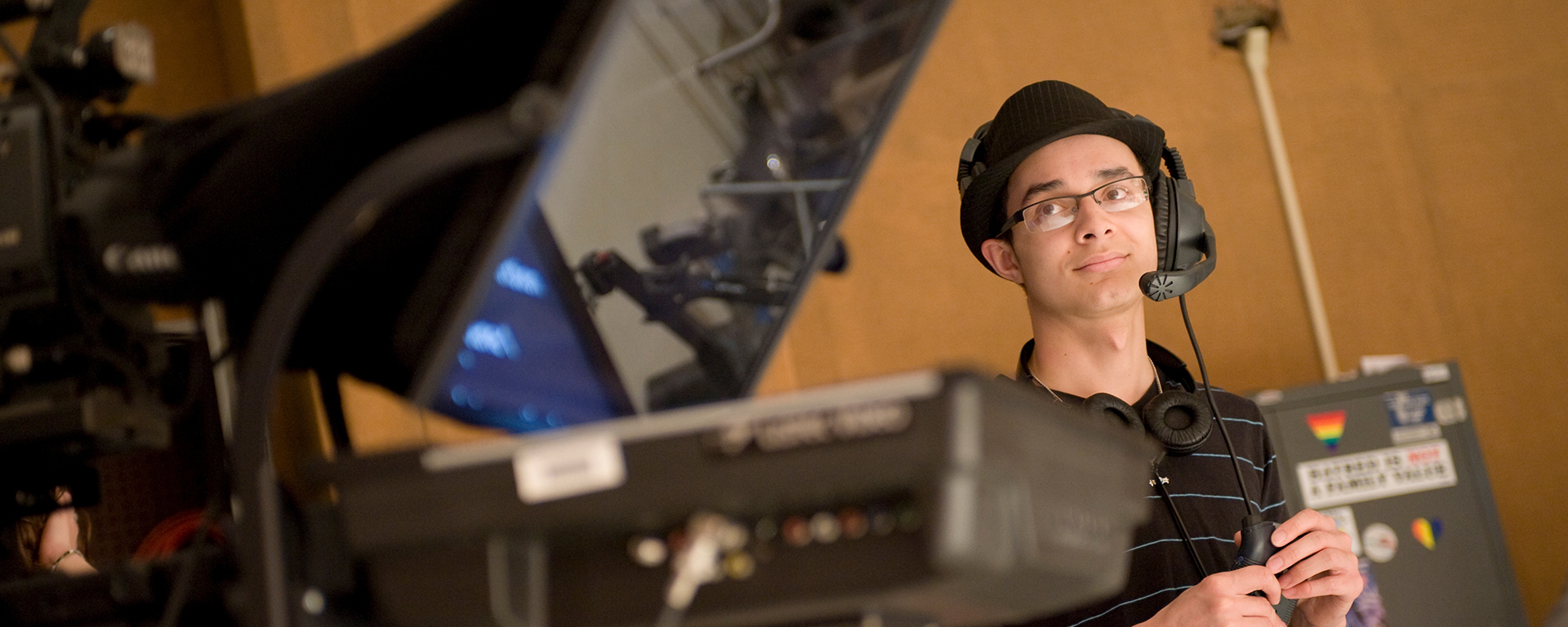 The Division of Extended Learning created an online orientation booklet that will help you get acquainted with the services, supports and instructions that make online learning at SUNY Oswego a successful experience.
View the Online Orientation Guide
Great programs rely on great educators. As a SUNY Oswego online student you will be taught by the same dedicated faculty members who teach our on-campus students.  Our faculty members work with instructional designers who are experts at making online courses accessible, meaningful, and of equal quality as in-person classes.
Online students have access to the help desk at Campus Technology Services (CTS) for technology support.  CTS strives to offer the services and support that are required to make your online student experience successful.
Tuition and Costs
Our college education is affordable, see our in-state and out-of-state tuition and costs.

View tuition and costs
Visit Oswego
Experience what makes Oswego special in person. We have a variety of visiting options through the year.
Plan your visit
Contact an Advisor
SUNY Oswego strongly recommends that you contact one of our academic advisors before applying to one of our online bachelor's completion programs.