Oswego's meteorology major has a national reputation for producing professionals in the field. As the only state college on a Great Lake, our location will let you experience and study weather phenomena like lake-effect snow and waterspouts.
Overview
Meteorologists study the physical characteristics and processes of the atmosphere that govern weather patterns and climate. We offer specialized study in different subsections of meteorology including atmospheric and cloud physics, climatology, remote sensing, instrumentation, numerical modeling, applied computing, air pollution, and broadcasting.
Participate in our pioneering Storm Chasers summer program where you will forecast, pursue, and observe extreme weather through the Great Plains states. Join the campus chapter of the American Meteorological Society and attend professional AMS conferences with experts in the field. Get on-air experience as a future TV meteorologist at WTOP, our on-campus television station. Find ample chances to develop, execute, and present your own research interests. Our program and alumni success fosters internship opportunities in such places as the National Weather Service, government agencies, private-sector meteorological firms, and television stations.
You will have abundant opportunities to engage in hands-on research with faculty through the Lake-Effect Storm Prediction and Research Center. Our observation equipment monitors changes in local weather, with a constant online stream of the latest observational and forecast data. A mesoscale model also provides local forecast data. Interactive graphical interfaces along with specialized graphics provide state-of-the-art visualization for meteorological data. Meteorology lab spaces in the Shineman Center offer hands-on opportunities with advanced tools like our wind tunnel and weather balloon system. Learn more about microsensor instrumentation and build your own surface station.
Shineman Center for Science, Engineering and Innovation
This $118 million-dollar facility serves as the home for the mathematics, science, computing and engineering programs. This 230,00 square-foot center features a planetarium, three observation decks, a greenhouse, extensive laboratories and state of-the-art equipment.
Outcomes
Gain ability to design and discuss an atmospheric related experiment including development of a hypothesis, selection of equipment to be used, proposed methods suggested and limitation of the experiment
Build familiarity with complex computer modeling systems
Write a weather forecast discussion 
Mathematically formulate and conceptually describe atmospheric processes using as a basis the equations of motion, mass continuity, thermodynamic state and the first law of thermodynamics
Career Opportunities
Weather forecasting or atmospheric research with the National Weather Service or regional partners
Environmental assessment, especially in the area of air-pollution studies
Broadcast TV meteorology
Private forecasting for oil, shipping and environmental industries
Program Resources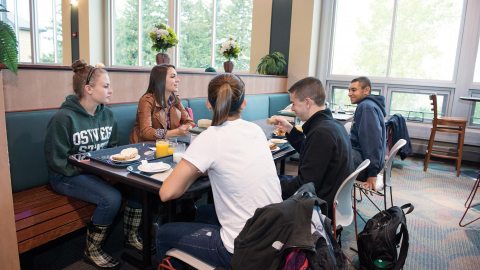 The Oswego Guarantee
No increase in room & board 
Timely course offerings
High touch connections to alumni 
Small student to faculty ratio
Full Details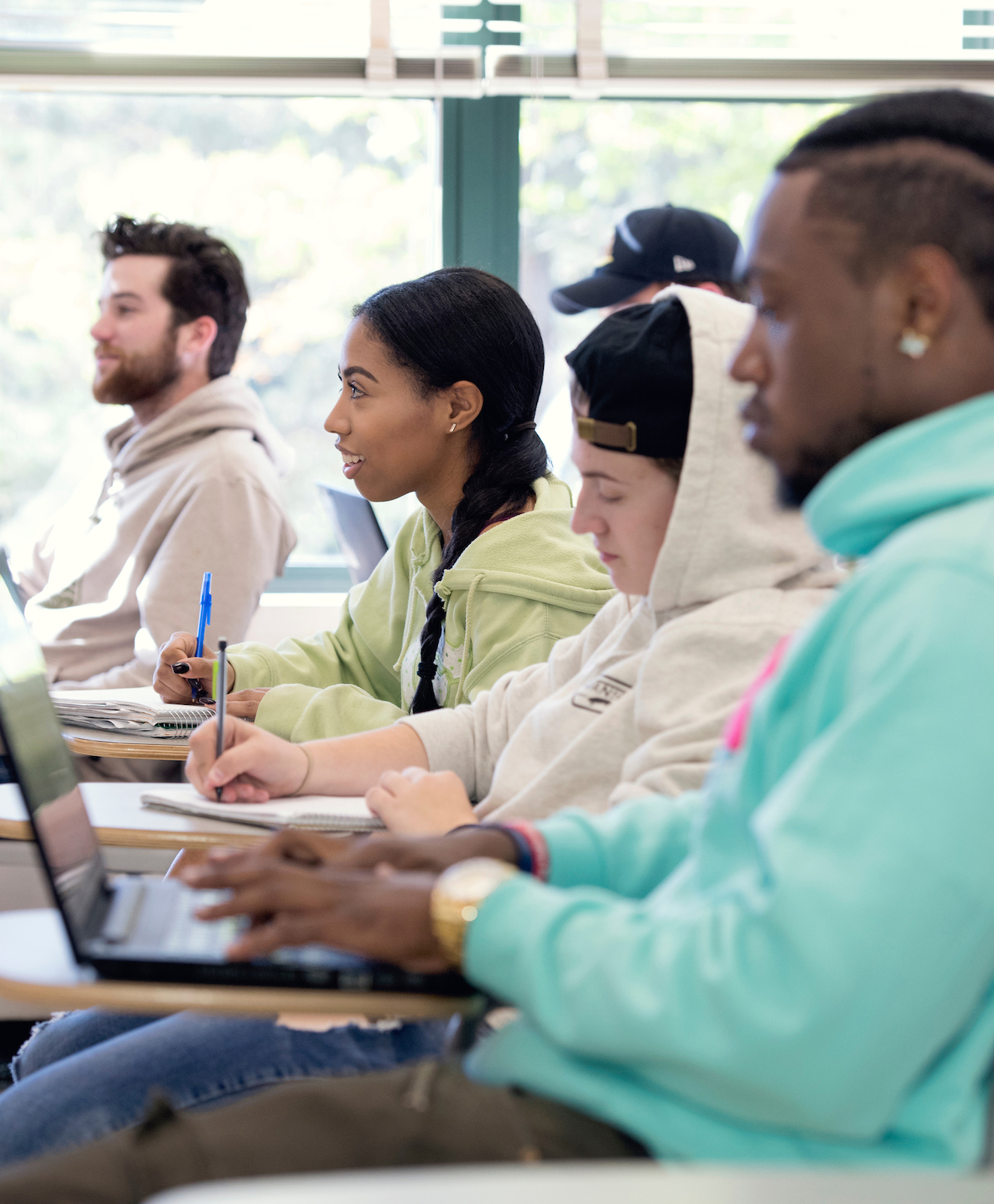 Internships
Learn what it's like to work in a professional setting while still in school.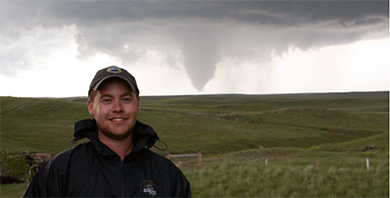 Storm Chasers
Coinciding with peak tornado season in the U.S., this program teaches students to observe patterns and predict changes in the weather by applying their classroom learning to the forecasting and observation of actual storms.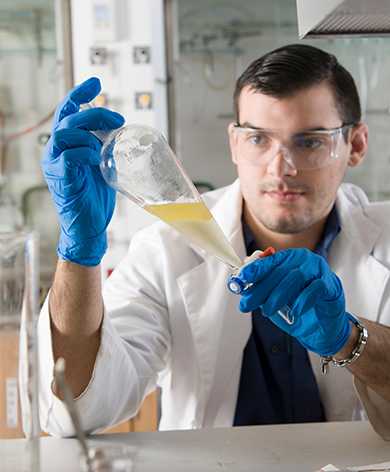 Research
Apply the knowledge you learn in the classroom to research in the field and laboratory.
Get Involved
The meteorology program offers many ways to get involved on campus outside of academics. Join the American Meteorological Society chapter at Oswego, the Meteorology Club or attend the annual Great Lakes Atmospheric Science Symposium.
Tuition and Costs
Our college education is affordable, see our in-state and out-of-state tuition and costs.

View tuition and costs
Visit Oswego
Experience what makes Oswego special in person. We have a variety of visiting options through the year.
Plan your visit
Next Steps to Apply
Ready to get started? We're here to make the application process as smooth as possible. Just answer a few quick questions, and get your customized application guide.