Graphic design is the business of making or choosing marks and arranging them on a surface to convey an idea. Graphic design students study ways to organize and communicate messages that establish the nature of a product or an idea. They learn to use type and imagery to set the appropriate stage for presenting, announcing, or publicizing information in the most effective way to reach a specific audience. 
Overview
Students in the Graphic Design program concentrate on the study and practice of contemporary graphic design theory, technique, and application. The program includes the study of established and emerging media.

Our outstanding digital studios are equipped with industry-standard programs and technologies to support a wide range of projects in a hands-on studio environment. In addition to studios, our "maker-spaces" assist students in preparing portfolios and framing, digital photography, audio/video production, and sensor technology for interaction projects.
Clubs including Arts Alive and Break Thru Design let you connect and collaborate with peers to develop additional portfolio pieces, while internships and co-op opportunities add to your professional qualifications.
After graduation, students find employment in a number of graphic design/communication fields within large and small companies and institutions throughout the country.
Curriculum
Bachelor of Arts (BA)
Modeled as a traditional liberal arts degree, the Art BA - Graphic Design track look for careers that blend graphic design with other areas. Most students couple their degree with a second major or minor that reinforces and expands their ability to work in the field. These secondary areas of interest often include Broadcasting, Cinema Studies, Communications, Marketing, and Technology.
Bachelor of Fine Arts (BFA)
For talented students seeking a demanding program with a high degree of focus, the Graphic Design BFA program includes the study of established and emerging media. Students use state-of-the-art workstations and peripheral devices in a hands-on studio environment to create a wide range of graphic design projects. Electives provide ample opportunity for study that can be broad in scope while also focusing on a specific area of interest within the discipline. In addition, students can participate in work-study and internship programs where they learn within actual industry environments.
Bachelor of Arts - Art, Graphic Design track
Bachelor of Fine Arts - Graphic Design
Tyler Art Gallery
The recently renovated Tyler Art Gallery allows students the opportunity to exhibit their work, and in some cases  gain experience curating and installing their own show. The gallery on campus is just one place students may showcase their work, Oswego keeps a very active schedule for students to present at Oswego State Downtown and SUNY Oswego in Syracuse.
Outcomes
Generate useful, usable, effective, and desirable solutions to various visual communication problems that demonstrate fluency in the elements and principles of design, visual organization, typography, the medium/technology, and, when appropriate, principles of motion and interaction.
Develop an integrated design practice/process that places value on research, critique/feedback, and iteration during planning and production phases, including the ability to frame design problems in relationship to people and context, use research to make informed and strategic design decisions, implement a combination of divergent and convergent thinking during ideation phases, and develop and test prototypes, etc.
Produce design solutions that effectively respond to the relevant context(s) of a design problem, including (but not limited to) the scale/scope of the project, technology, the goals/constraints of the client, needs/values/behaviors of the audience, and cultural, and economic conditions.
Evaluate the form, function, meaning, experience, and the short and long-term impact of a design solution based on the concepts and principles of design (including motion and interaction when relevant), contemporary and historical practices, theory, and the demands of a creative brief.
Demonstrate functional knowledge of professional business practices and ethics.
Career Opportunities
Brand Identity Designer
• Marketing & Advertising Designer
• Print & Publication Designer
• Lettering & Type Designer
• Graphic illustrator
• Data Visualization & Infographic Designer
• Marketing specialist
• Social Media Specialist
• Photo editor
• Apparel graphic designer
• Packaging designer
Some students opt for graduate studies in MA and MFA programs to continue on the graduate level in disciplines like Integrated Media and Social Networks, or Human-Computer Interaction Design.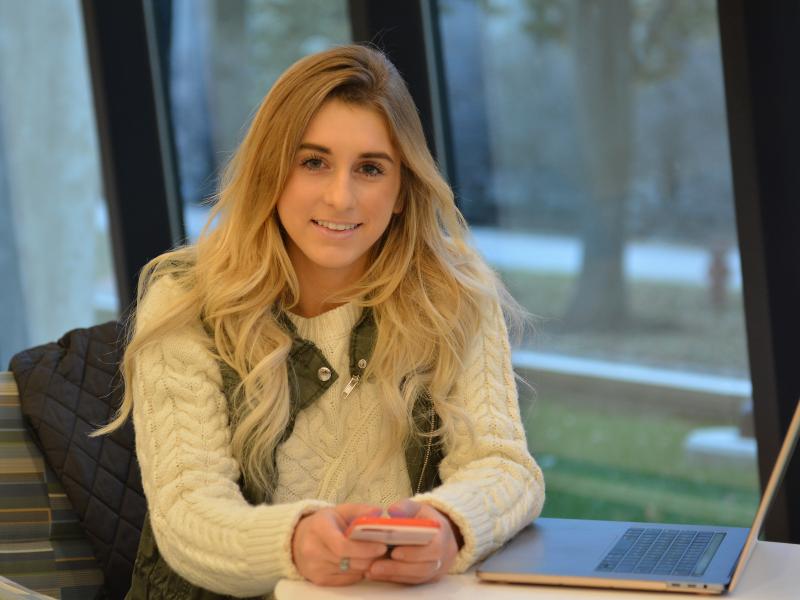 The best part about this major is the amount of different areas to study. The fact that I am a graphic design major but I have also learned photography, animation, motion graphics, web design, multimedia and app design is so helpful.
The Oswego faculty have had a huge impact on me. They bring valuable experience and knowledge to students - learning from them is a pleasure and they genuinely care about the success of Oswego students.
The [Art Department] atmosphere is so lighthearted and supportive. I know almost every face in my program and we bond in classes.
My favorite part about the art major is the small classes. I am a student who needs one-on-one attention to fully grasp concepts, styles, and techniques. The professors are extremely knowledgeable about their subjects and are always passion-driven.
Program Resources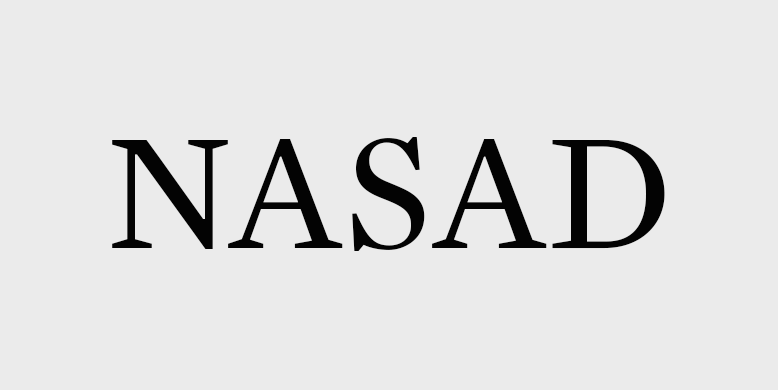 NASAD Accredited 
We are one of the select art departments to earn accreditation from the National Association od Schools of Art and Design.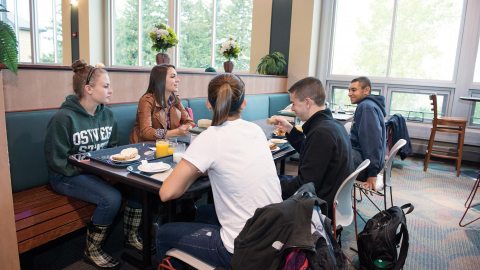 The Oswego Guarantee
No increase in room & board 
Timely course offerings
High touch connections to alumni 
Small student to faculty ratio
Full Details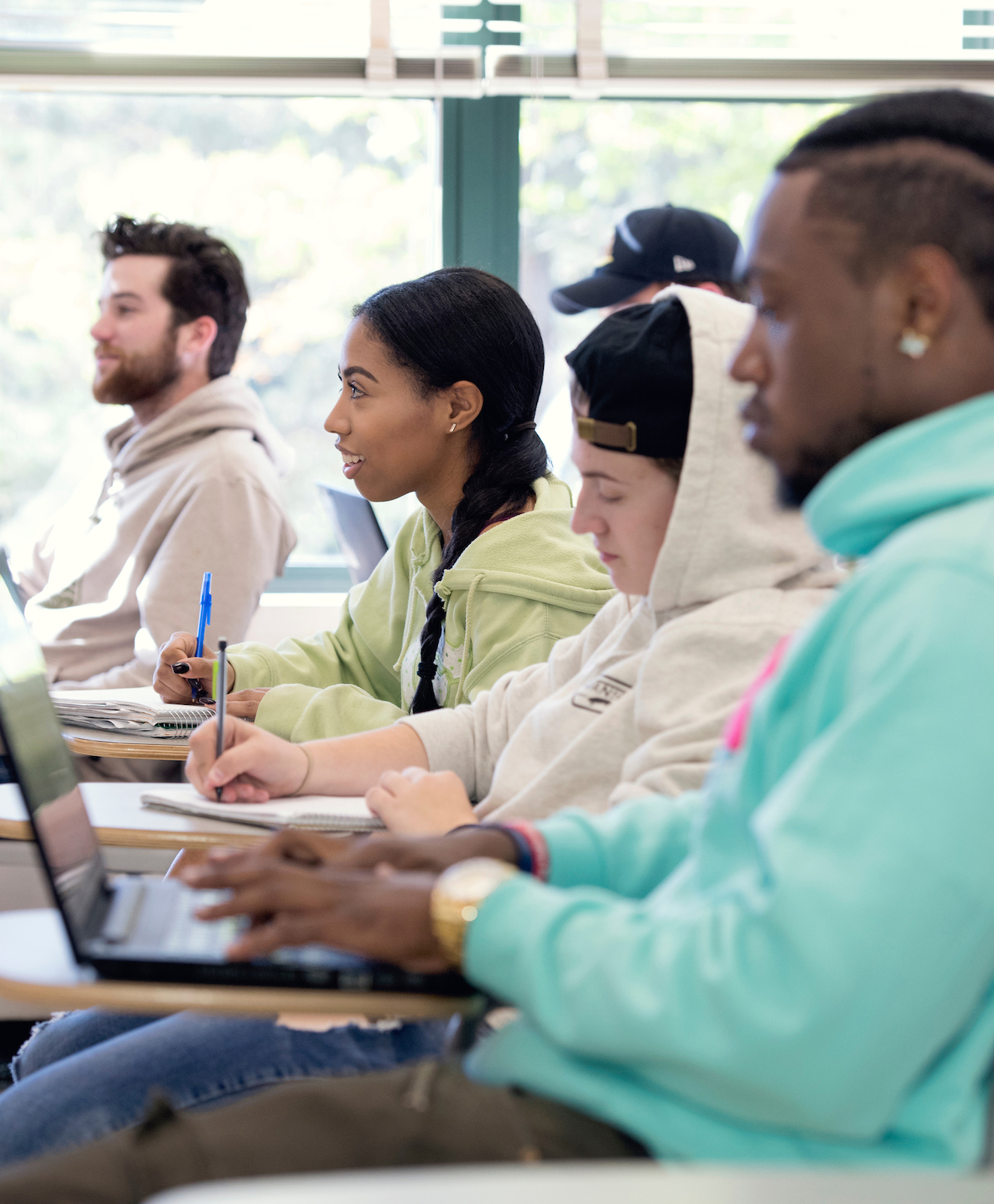 Internships
Learn what it's like to work in a professional setting while still in school.
Get Involved
Arts Alive
Break Thru Design
Photography Club
Student Art Exhibition Committee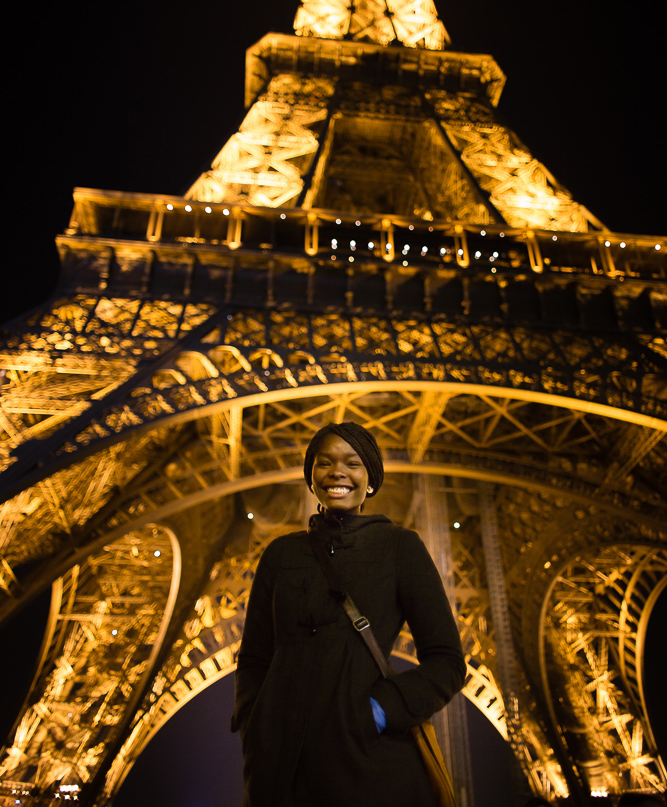 Faculty-Led Courses
This unique programs allows students to spend a few weeks studying a course topic before traveling to their destination abroad to experience what they learned in person, on location.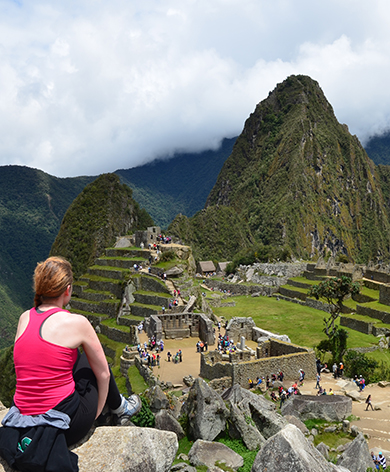 Study Abroad
Take classes and participate in internships while immersing yourself in all that region has to offer.
Admission Requirements
The BFA Graphic Design program is limited to select students chosen through an additional application process. In addition to applying to SUNY Oswego through the Common or SUNY application, interested students must also submit a BFA Application.
The BFA application requires:
portfolio submission, pdf or website with 15 pieces of your artwork
include drawings/paintings from observation - still life, figure, portraits
annotated worklist including information on 

how it was made, concept, date, size, medium

a letter of intent (500-1000 words)
transcript pdf
Additional information:
Students may apply to the BFA program at any time, application reviews are on a rolling basis. 
Transfer students are strongly encouraged to apply to the BFA programs prior to coming to Oswego.

You may submit your portfolio a second time if you fail to gain admission on your first try.
Tuition and Costs
Our college education is affordable, see our in-state and out-of-state tuition and costs.

View tuition and costs
Visit Oswego
Experience what makes Oswego special in person. We have a variety of visiting options through the year.
Plan your visit
Next Steps to Apply
Ready to get started? We're here to make the application process as smooth as possible. Just answer a few quick questions, and get your customized application guide.