Geology investigates the origin, history, composition and structure of Earth, enabling professional geologists to survey earthquakes and volcanoes; find oil, gas and mineral resources; develop land-use plans; monitor rivers, lakes and coastlines; and much more.
Overview
Our program provides a foundation in the principles of geology and its related sciences with four laboratories, a seismograph and field experiences. A newer track on environmental earth sciences integrates a set of cross-disciplinary environmental science experiences from biological sciences, chemistry, meteorology and physics.
Oswego is ideally located for field studies of Lake Ontario, carbonate and clastic sedimentary rocks of the Lower Paleozoic age, Precambrian rocks of the Adirondacks, Pleistocene glacial features and the pollution of rivers and ground waters. Field trips may include southeastern Pennsylvania, the Chesapeake Bay, Ithaca, Whitaker State Park, and the Catskill Mountains.
You also can perform research with professors around the country, or learn firsthand about field-based research and much more in our Geology Field Program. Build your resume through internships and co-op opportunities, and complete an independent research project under the direction of a faculty adviser. Study geology abroad through through regular coursework or research placements.
Shineman Center for Science, Engineering and Innovation
This $118 million-dollar facility serves as the home for the mathematics, science, computing and engineering programs. This 230,00 square-foot center features a planetarium, three observation decks, a greenhouse, extensive laboratories and state of-the-art equipment.
Outcomes
Ability to work as part of a team or individually, and communicate the results of the endeavors
Ability to use critical thinking skills when comparing and evaluating different positions on scientific issues
Literature review, professional writing and oral communication skills
Quantitative skills, including ability to generate, display, analyze and interpret a wide variety of data
Collection of quality data and/or samples in both field and laboratory setting
Understanding of ethics in science
Career Opportunities
Urban planning
Environmental restoration
Defense intelligence
Oil, gas and mineral exploration
Teaching
Geophysics research
Environmental consulting
Federal, state and local government agencies
I did research this past summer for three weeks. We focused on the Devonian Mass Extinction. I learned how to conduct research in the field, to solve problems efficiently and use geologic equipment.
I am currently participating in research and it's a great experience. I'm learning different skills that not many other students in my major get to learn.
Before declaring, professors and students from the department reached out to me and voiced their welcoming of any questions or concerns I had regarding the program.
Program Resources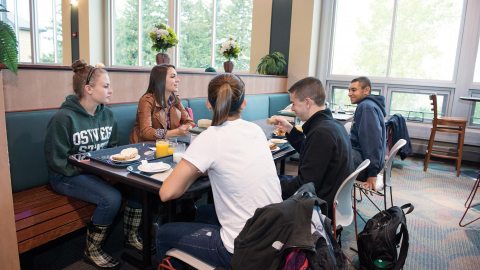 The Oswego Guarantee
No increase in room & board 
Timely course offerings
High touch connections to alumni 
Small student to faculty ratio
Full Details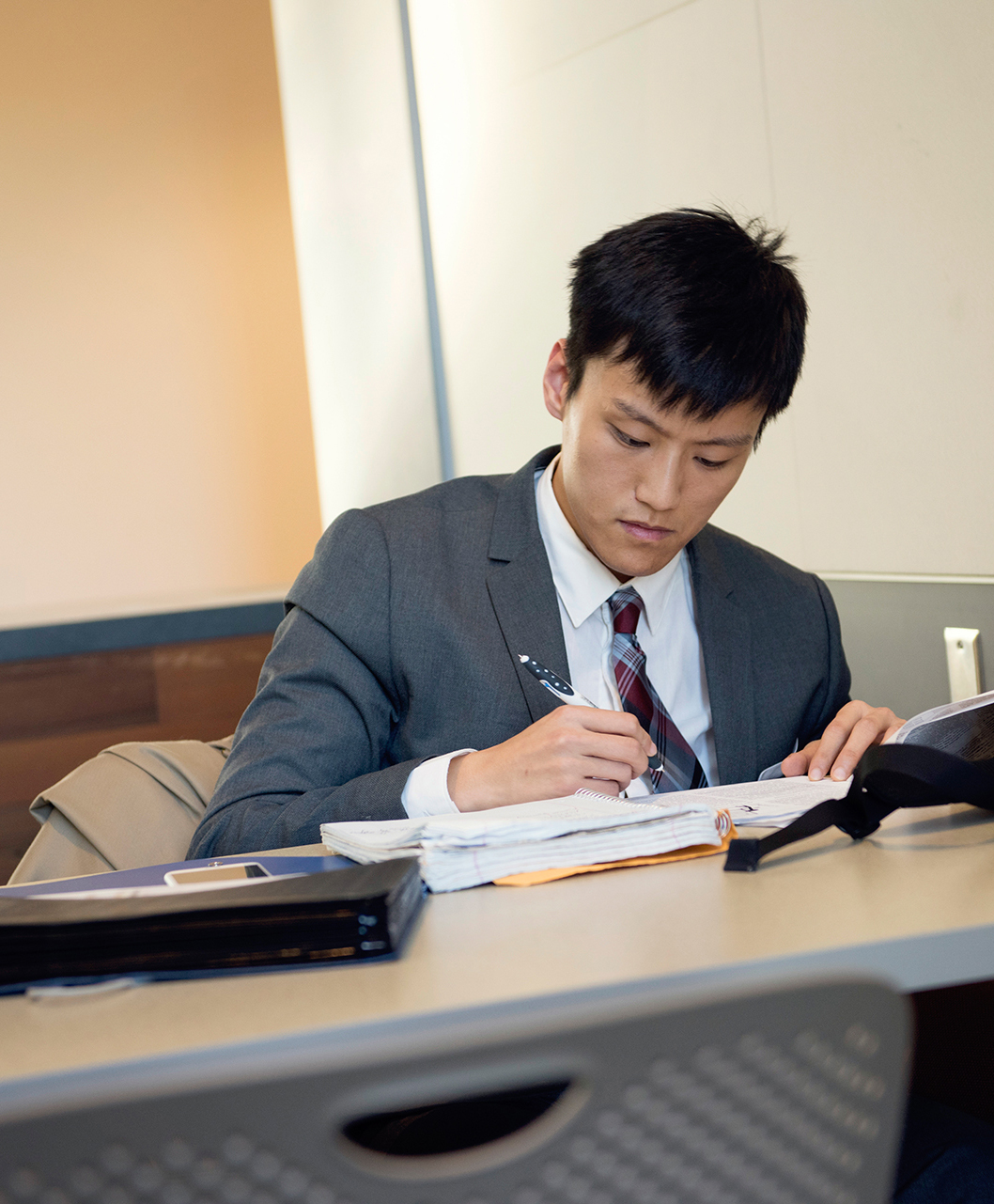 Co-Ops
Apply for this full-time, paid integrated learning experience that allows you to gain hands on experience in a professional environment.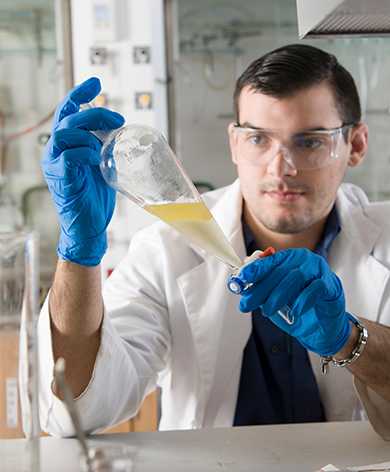 Research
Apply the knowledge you learn in the classroom to research in the field and laboratory.
Tuition and Costs
Our college education is affordable, see our in-state and out-of-state tuition and costs.

View tuition and costs
Visit Oswego
Experience what makes Oswego special in person. We have a variety of visiting options through the year.
Plan your visit
Next Steps to Apply
Ready to get started? We're here to make the application process as smooth as possible. Just answer a few quick questions, and get your customized application guide.