Our French major gives you a thorough mastery of speaking, aural comprehension, reading and writing skills in the French language and a solid grounding in French literature and civilization.
Overview
In addition to beginning, intermediate and advanced language courses, we offer courses in literature, both in French and in English translation. The literature courses cover major authors and periods as well as specific genre courses, including poetry, theater and film.
A semester- or year-long study program in Paris or Nice enables you to experience French life and culture on a daily basis and enhance fluency in the language. Several students have chosen to study for a semester or summer in Quebec. Students and faculty participate in the French Club and organize film series and other programs that explore the multicultural diversity of Francophonia as well as occasional trips to the province of Quebec. Practice your language skills at the weekly international coffee hour, and in the friendly department's foyer. The department also sponsors a chapter of Pi Delta Phi, the National French Honor Society. Several students have gone on to prestigious Teaching Assistant Program in France positions.
Outcomes
Communicate fluently in French
Gain knowledge and understanding of French culture
Develop insights into the nature of language and culture
Participate in multilingual communities at home and around the world
Career Opportunities
Teaching
Government
Foreign trade
Travel
Publishing
Banking
Tourism
Interpretation
Intelligence
I have mostly interacted with the Modern Language Department and so far the French teachers have been amazing and have not ceased to help me on everything and anything that I may need. Everyone is very caring and willing to help, which is important when working with languages.
My study abroad experience to France expanded my knowledge of the language and their way of living. I learned that I am capable of being in a completely new place and survive, have fun and learn.
Program Resources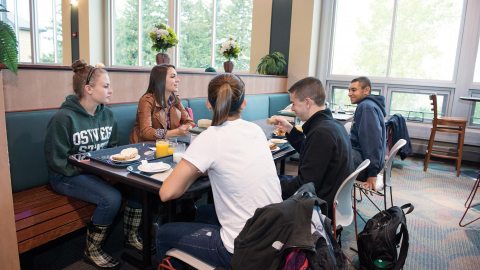 The Oswego Guarantee
No increase in room & board 
Timely course offerings
High touch connections to alumni 
Small student to faculty ratio
Full Details
Movie Series
Through out the year our department hosts a free movie series featuring French, German, Portuguese and Spanish language movies, all with subtitles.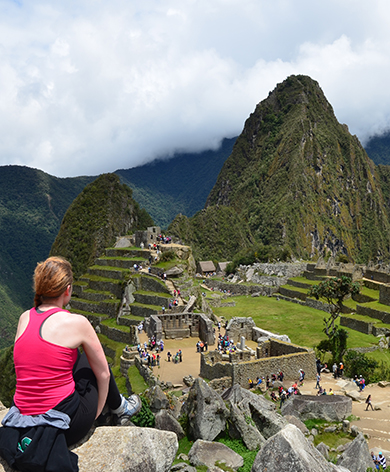 Study Abroad
Take classes and participate in internships while immersing yourself in all that region has to offer.
GETGO Grant
The Global Experience Travel Grant from Oswego is a monetary award specifically designed to encourage, support and promote student travel abroad to countries where languages other than English are spoken. Apply for this grant through the Modern Languages and Literatures Department.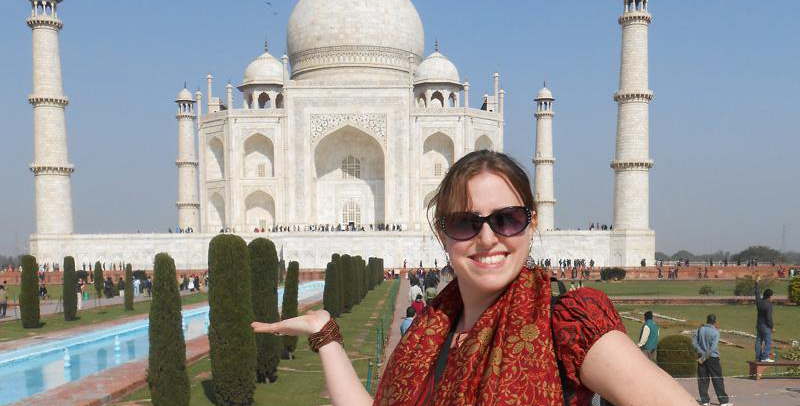 Fulbright Scholarship
Excel in our program and as a graduating senior, master student or Oswego alumni you can apply for a Fulbright Scholarship to help fund research abroad or to teach English in another country.
Get Involved
Join the Oswego chapter of Pi Delta Phi, the National French Honor Society or participate in the French Club.
Tuition and Costs
Our college education is affordable, see our in-state and out-of-state tuition and costs.

View tuition and costs
Visit Oswego
Experience what makes Oswego special in person. We have a variety of visiting options through the year.
Plan your visit
Next Steps to Apply
Ready to get started? We're here to make the application process as smooth as possible. Just answer a few quick questions, and get your customized application guide.