Environmental earth scientists study the human influence upon the earth and provide basic information needed to solve problems and establish rational policies for resource management, environmental protection, and public health safety and welfare.
Overview
In the environmental earth science major, students will gain a broad understanding of the earth sciences with a specialization in environmental sciences. There will be a strong emphasis on the interactions between physical, biological, and chemical processes at the surface of the Earth. By using earth science as a foundation, the major expands outward depending on the students' interests by incorporating courses in biology, hydrology, hazardous waste management, ecology, and natural resources.
Rice Creek Field Station
Located one mile south of the main campus, our year-round facilities provide opportunities for field-oriented biological and earth science teaching and research. Guiding this effort is the mission of Rice Creek to be a living laboratory for the advancement of knowledge through ecological research, education, and stewardship of the natural world.
Outcomes
With this program, you can prepare for graduate studies in environmental science, work in government agencies like the Environmental Protection Agency, Bureau of Land Management, U.S. Geological Survey, or consulting firms, or get a broader insight into land use planning, business, policy, law, or management.
Career Opportunities
Environmental Consultant
Environmental Restoration
Materials Analyst
Geoscientist
Before declaring, professors and students from the department reached out to me and voiced their welcoming of any questions or concerns I had regarding the program.
Program Resources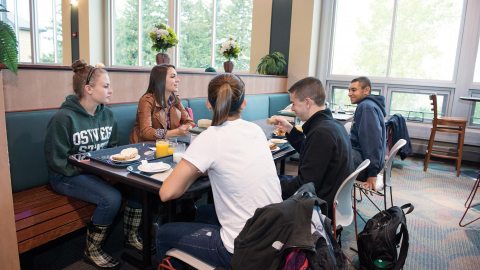 The Oswego Guarantee
No increase in room & board 
Timely course offerings
High touch connections to alumni 
Small student to faculty ratio
Full Details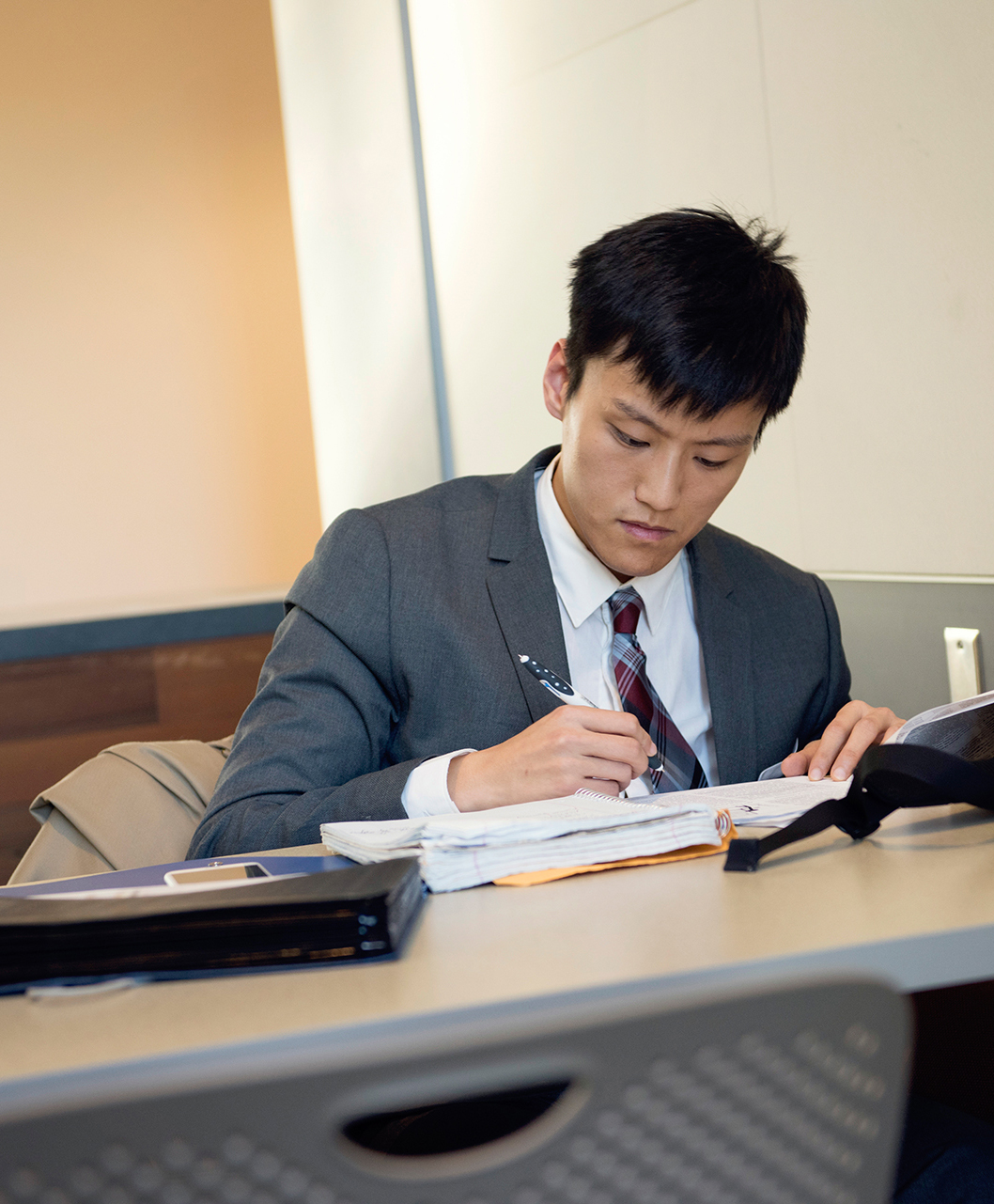 Co-Ops
Apply for this full-time, paid integrated learning experience that allows you to gain hands on experience in a professional environment.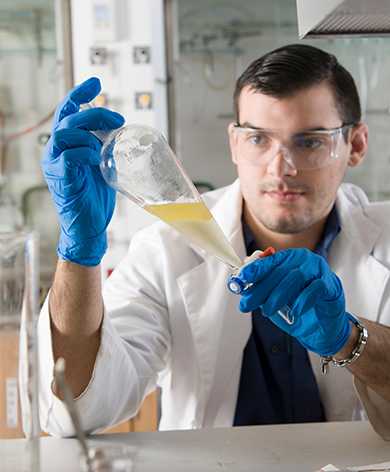 Research
Apply the knowledge you learn in the classroom to research in the field and laboratory.
Tuition and Costs
Our college education is affordable, see our in-state and out-of-state tuition and costs.

View tuition and costs
Visit Oswego
Experience what makes Oswego special in person. We have a variety of visiting options through the year.
Plan your visit
Next Steps to Apply
Ready to get started? We're here to make the application process as smooth as possible. Just answer a few quick questions, and get your customized application guide.