Biochemistry is the study of chemical components of living creatures — from viruses to mammals — to explain how and why chemical reactions happen.
Overview
Biochemists explore the molecular nature of cells, study the development of illnesses, search for new drugs, predict undeveloped/inherited health problems and help forensic experts identify criminals. Our undergraduate curriculum includes chemistry, mathematics, physics, genetics and biology. Accredited by the American Chemical Society and ranking in the top three in the number of certified degrees awarded in New York, our biochemistry degree will help you pursue graduate study, attend health-related professional schools, or work in entry-level positions at laboratories or in pharmaceutical and biotechnology industries.
Join the student affiliate of the American Chemical Society (ACS), which offers free tutoring and other services — and has often been cited as one of the most outstanding in the country. Excel and you may qualify for the chemistry honors program, which emphasizes independent study and research — or even the national honor societies Sigma Xi and Phi Kappa Phi.
SUNY Oswego's Molecular Biology and Biochemistry Research Center — the research and teaching facility where you'll take a number of your lab classes — conducts important work in cancer and anti-diabetic drug discovery, the effects of lead on the cardiovascular system, ecological and genetic studies and more. Updated and powerful labs in the Shineman Center will aid all your research pursuits.
Shineman Center for Science, Engineering and Innovation
This $118 million-dollar facility serves as the home for the mathematics, science, computing and engineering programs. This 230,00 square-foot center features a planetarium, three observation decks, a greenhouse, extensive laboratories and state of-the-art equipment.
Outcomes
Proficiency with basic chemistry laboratory skills and techniques

Experience in public speaking and giving formal presentations

Critical thinking: ability to identify, analyze and evaluate arguments as they occur in your own or others' work, and to develop well-reasoned arguments

Locate, evaluate and synthesize information from a variety of sources, at the advanced level
Career Opportunities
Professional laboratory and managerial positions in the chemical, pharmaceutical and biotechnology industries

Preparation for top graduate schools
I'm participating in forensic science research and it is one of the most fulfilling things I have experienced. I've learned a lot about the different instruments chemists use to conduct research and this has definitely bolstered my resume for future research opportunities and career choices.
Oswego promotes innovation, creativity, and learning while challenging you to be the best version of yourself. I believe that my research experience cultivated my passion for science, biochemistry has taught me how to formulate my own ideas, implement them, and assess them.
The work I have done in Oswego has pushed me, and taught me that my limits are far beyond where I believed they were. The faculty have pushed me to perform research and to test my abilities as a scientist.
Program Resources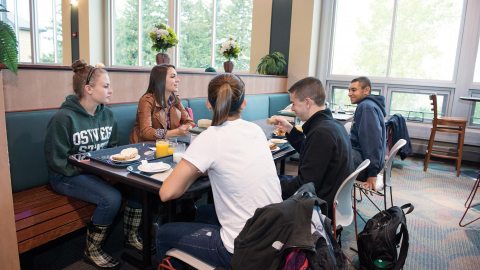 The Oswego Guarantee
No increase in room & board 
Timely course offerings
High touch connections to alumni 
Small student to faculty ratio
Full Details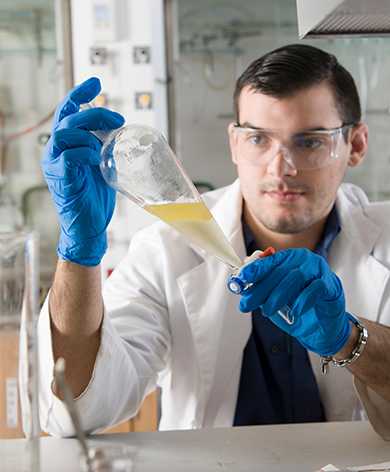 Research
Apply the knowledge you learn in the classroom to research in the field and laboratory.
Join our Honors Program
Excel and you may qualify for the chemistry honors program, which emphasizes independent study and research.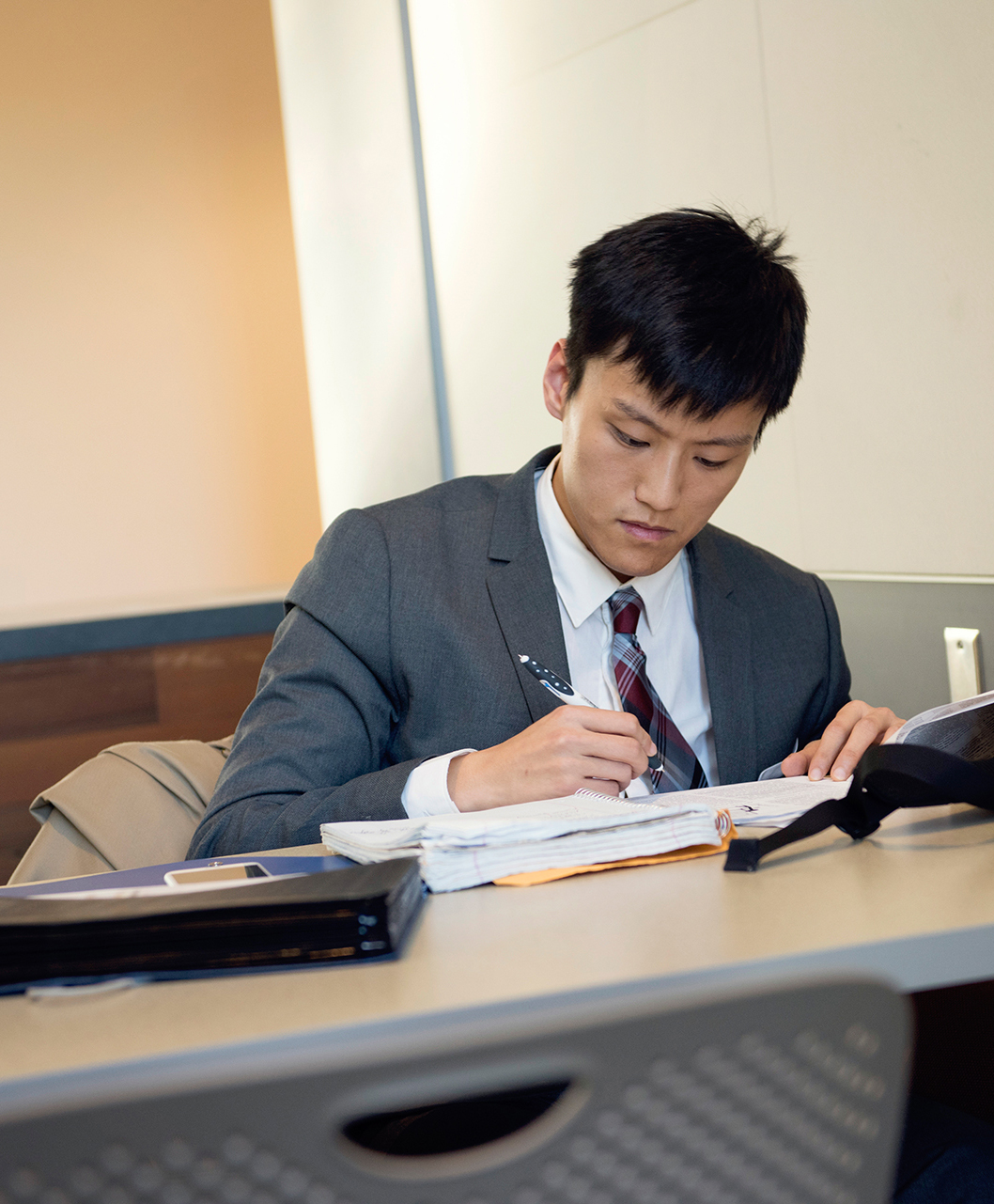 Co-Ops
Apply for this full-time, paid integrated learning experience that allows you to gain hands on experience in a professional environment.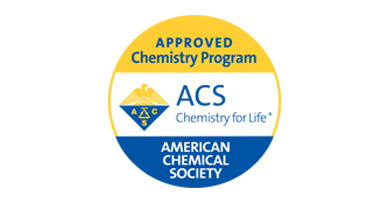 Accredited Program
Our chemistry programs are accredited by the American Chemical Society and placed in the top three in the number of certified degrees award in New York.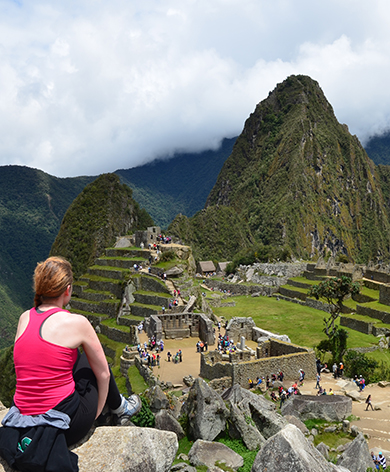 Study Abroad
Take classes and participate in internships while immersing yourself in all that region has to offer.
Tuition and Costs
Our college education is affordable, see our in-state and out-of-state tuition and costs.

View tuition and costs
Visit Oswego
Experience what makes Oswego special in person. We have a variety of visiting options through the year.
Plan your visit
Next Steps to Apply
Ready to get started? We're here to make the application process as smooth as possible. Just answer a few quick questions, and get your customized application guide.