Our program will prepare you to think critically and effectively about human origins and history, as well as the many issues facing humanity today, such as sustainability and the effects of globalization.
Overview
The solid coursework includes biological and forensic anthropology, archaeology, ethnology, anthropological and archaeological theory, globalization, research methods, language and culture. Our program includes the availability of special topics such as comparative religion, sociobiology and a variety of courses that focus on specific cultural areas (China and North America, for example). Opportunities for field work at home and abroad with remarkable professors make Oswego's anthropology program top-notch.
You have many opportunities for field work, including archaeological digs in historically rich Central and Northern New York as well as in France and the Bahamas. Participate in internships and study-abroad programs; recent examples include internships with the Onondaga County Medical Examiner's Office and studying in France, India, Brazil, the Czech Republic, Peru, Tanzania, Poland and Italy. Join the Anthropology Club, which sponsors guest lectures and social events, as well as trips to museums and meetings of national anthropological associations.
Dig in to our laboratories
Several specialized facilities support research and teaching anthropology at Oswego. An Indoor Archaeology Dig Lab, Outdoor Experimental Archaeological Research Sites and Forensic Anthropology Lab provide a unique experience for our students.
Outcomes
Clearly articulate how different areas of our discipline explain the interrelated contributions to the understanding of human behavior and its evolution.
View diverse cultural practices from an anthropological perspective and understand how they fit with the logic of their cultural contexts.
Apply anthropological theory, methodology- and techniques to recognize, collect- and analyze data across each subfield of anthropology.
Demonstrate general skills associated with both quantitative and qualitative research and specific skills associated with each of the four subfields, such as designing questionnaires, engaging in participant observation, designing and interpreting archaeological surveys, working with relational databases and Global Positioning Systems/Geographical Information Systems (GPS/GIS), collecting and transcribing linguistic data and engaging in forensic analyses.
Career Opportunities
Museum curation
Archaeology
Cultural resource management
Forensic science
Advocacy
Public policy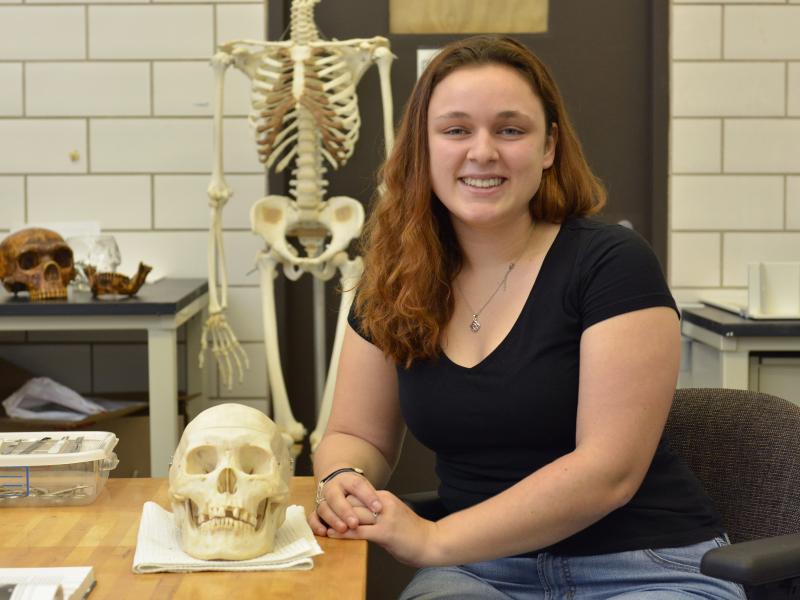 Anthropology is a really diverse field, and it was kind of cool to see all the things that fall under this one giant umbrella and how those different fields play off each other.
I am doing research with human remains in the basement of Mahar. I will be presenting parts of this research during Quest, and also during our Anthropology Department Capstone presentations. I went abroad to Paris, France last year.
My experiences abroad changed my life in numerous ways. A trip to southern France landed me in front of 14,000-year-old cave paintings, amazing.
The Anthropology Department faculty at Oswego has turned into my second family. They have been my support system throughout most of my time at Oswego, and for that, I am forever grateful.
Program Resources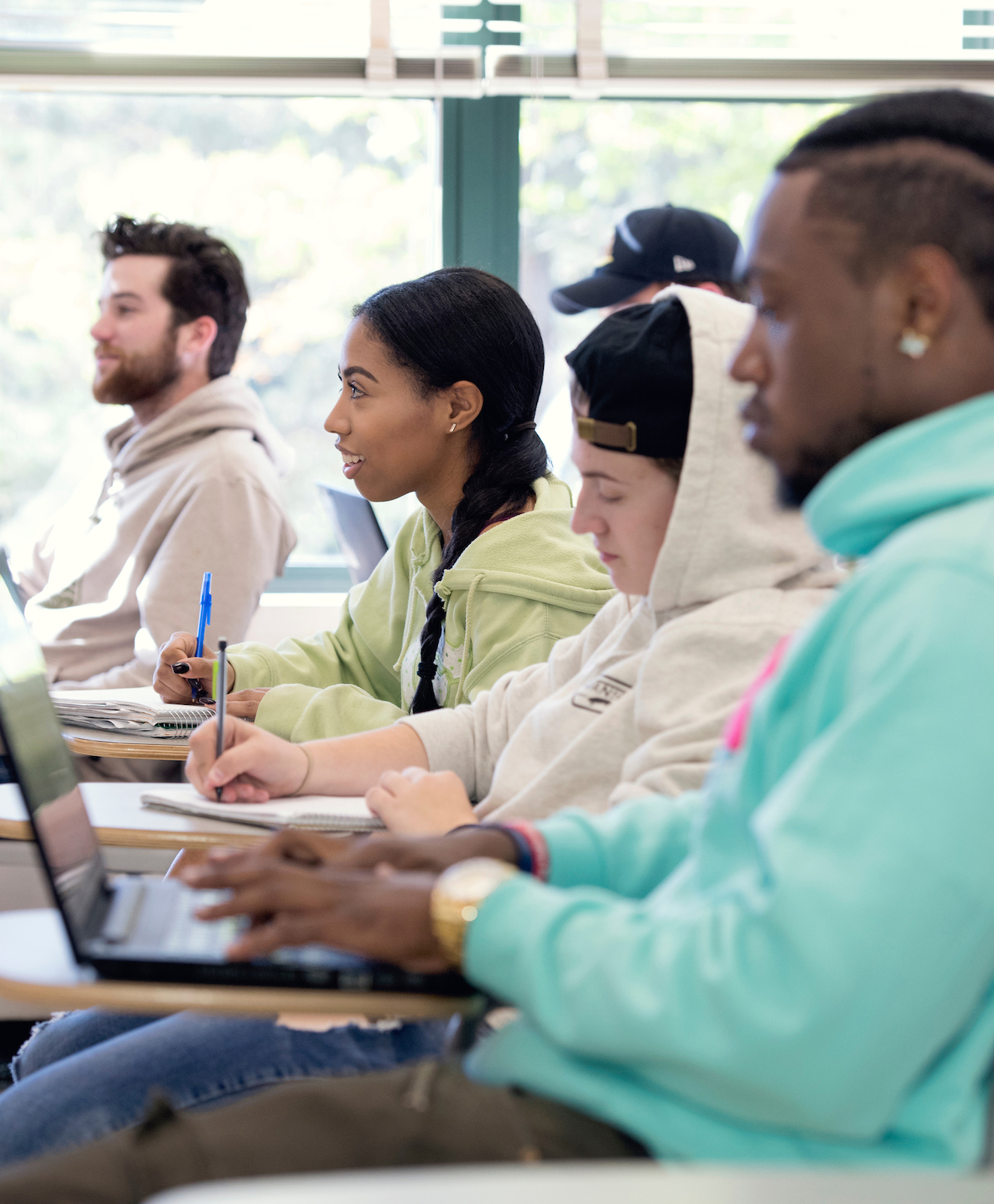 Internships
Learn what it's like to work in a professional setting while still in school.
Where out students have interned
Jungle Friends Primate Sanctuary
National Park Service
New York State Historic Preservation Office
Onondaga County Medical Examiner's Office
Thomas Jefferson's Poplar Forest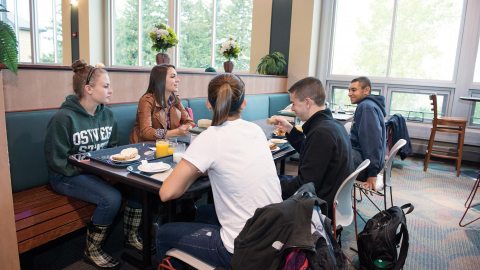 The Oswego Guarantee
No increase in room & board 
Timely course offerings
High touch connections to alumni 
Small student to faculty ratio
Full Details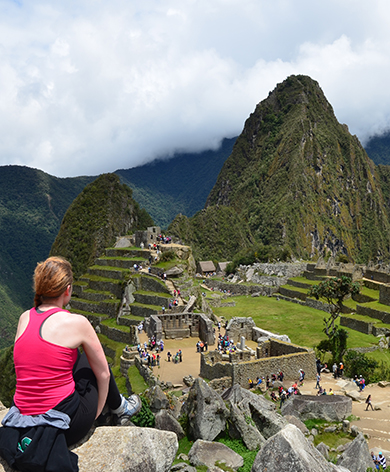 Study Abroad
Take classes and participate in internships while immersing yourself in all that region has to offer.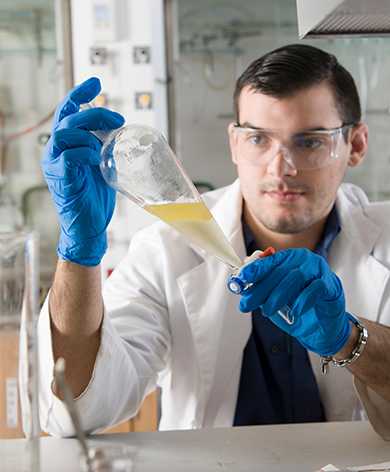 Research
Apply the knowledge you learn in the classroom to research in the field and laboratory.
Tuition and Costs
Our college education is affordable, see our in-state and out-of-state tuition and costs.

View tuition and costs
Visit Oswego
Experience what makes Oswego special in person. We have a variety of visiting options through the year.
Plan your visit
Next Steps to Apply
Ready to get started? We're here to make the application process as smooth as possible. Just answer a few quick questions, and get your customized application guide.