Oswego's outstanding educational roots power the adolescence education program, which focuses on teaching grades 7-12.
Overview
In addition to coursework in the liberal arts, you will study in a certification area (biology, chemistry, earth sciences, English, French, German, mathematics, physics, social studies or Spanish) as well as in other arts and sciences support areas. To teach at this level, you would become proficient in your discipline, learning theories and adolescent development.
Field placements, usually starting your junior year, in diverse school settings prepare you for the head of the class. Our Clinical Practice and Partnerships Office can connect you with opportunities to learn in and lead classrooms in a diverse offering of locations. Many of our students are placed in regional schools throughout Central New York — or urban centers that include Syracuse, Rochester and New York City. 
A Revitalized School of Education
Recently, SUNY Oswego has brought all six departments of the School of Education into a rejuvenated 21st century home complete with cutting-edge facility designs and equipment for teachers of the future.
Outcomes
SUNY Oswego is dedicated to preparing knowledgeable and committed teachers with strong commitments to equity and diversity, critical thinking, social responsibility and critical reflection. They will also learn:
Effective communication with people, verbal and written
Program planning, organization and record-keeping
Working under pressure to meet deadlines
Motivational skills
Creativity
Career Opportunities
Teacher
Administrator
Counselor
For my major in education I would say that my favorite part is going out into the schools to work with the children. It provides an excellent experience to really get the flavor of how it will be when I have my own classroom.
My favorite part of my major is that I can touch people's lives and help my students pursue their goals. I'm part of the Focus Forward Program, which has made me become more aware of situations outside the classroom and it has made me become more human.
My coursework has been instrumental in me building the confidence to teach.
Program Resources
CAEP Accredited
This program has earned national accreditation by demonstrating excellence in the areas of content and pedagogy, clinical experiences, selectivity, program impact, and capacity for continuous improvement.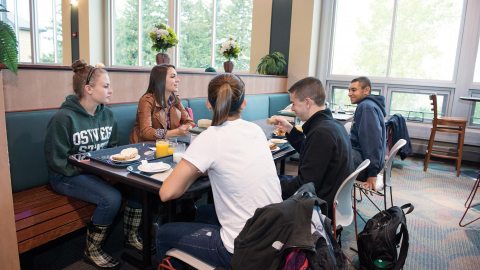 The Oswego Guarantee
No increase in room & board 
Timely course offerings
High touch connections to alumni 
Small student to faculty ratio
Full Details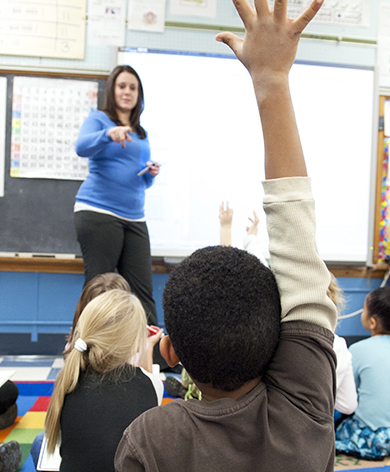 Field Placements
Are an integral part of our teacher education programs. It is a time for candidates to participate in a breadth and depth of hands-on school and community-based experiences.
Focus Forward Program
Through the Focus Forward Program undergraduate students are trained to mentor students in local school districts and can earn course credit while impacting their community and gaining valuable professional skills for your future career.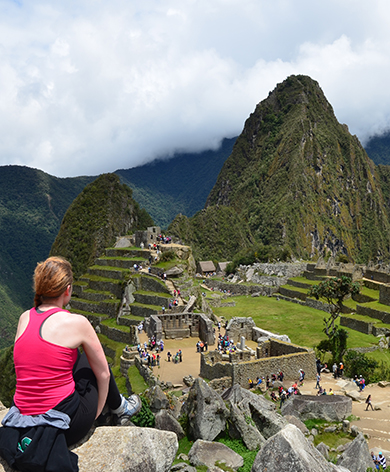 Study Abroad
Take classes and participate in internships while immersing yourself in all that region has to offer.
Tuition and Costs
Our college education is affordable, see our in-state and out-of-state tuition and costs.

View tuition and costs
Visit Oswego
Experience what makes Oswego special in person. We have a variety of visiting options through the year.
Plan your visit
Next Steps to Apply
Ready to get started? We're here to make the application process as smooth as possible. Just answer a few quick questions, and get your customized application guide.