Michael Mullen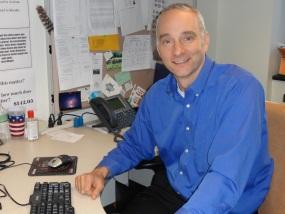 Michael advises students in all disciplines and specializes in helping students learn about motivation, goals, and planning and has worked with EOP since 2003. Michael is a licensed mental health counselor and holds a bachelor of science degree in economics from Syracuse University and a master of science degree in human services counseling from SUNY Oswego.
Contact information: 
mmullen@oswego.edu
315.312.2572
172C Marano Campus Center
If you would like to make an appointment with Michael Mullen, please click this calendar.