Staff profile
Andrew Smith
Network Technician
---
Contact
37B Lanigan Hall
312-5709
andrew.smith@oswego.edu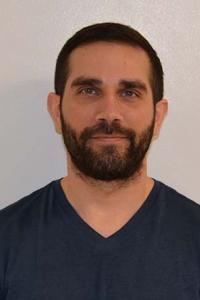 Andrew assists in the support and maintenance of State University of New York at Oswego's campus network. His duties include:
* Provide day-to-­day maintenance and support of networking systems.
* Conduct routine network diagnostics and monitoring.
* Cisco network configuration and support.
* Maintenance for layers 1-­3 of the OSI Model.
* Field contact for data wiring, equipment installation, and service.
* Troubleshoot end user connectivity issues.
* Assist in the assignment of network schema and naming conventions.
* Maintain records in network management and help desk software.
* Assist with implementation and management of IP phone infrastructure.
* Support for the telecommunications rooms, fiber backbone connections, and other communications equipment through maintenance, labeling, and regular cleaning.
Andrew received his BS in Computer Science, MS in Information Systems from Hawaii Pacific University and has the Cisco Certified Network Associate certification.