Media labs and studios
Lanigan Hall is the home of the Communication Studies Department and houses our media labs and studios.
SUNY Oswego and the Department of Communication Studies have three state-of-the-art, fully equipped broadcast quality digital television studios, TV station WTOP and full-time FM radio station WNYO. These facilities support courses related to our degree programs in journalism, radio, television, video and film production.  Students have the opportunity for hands on experience from the time they arrive on campus.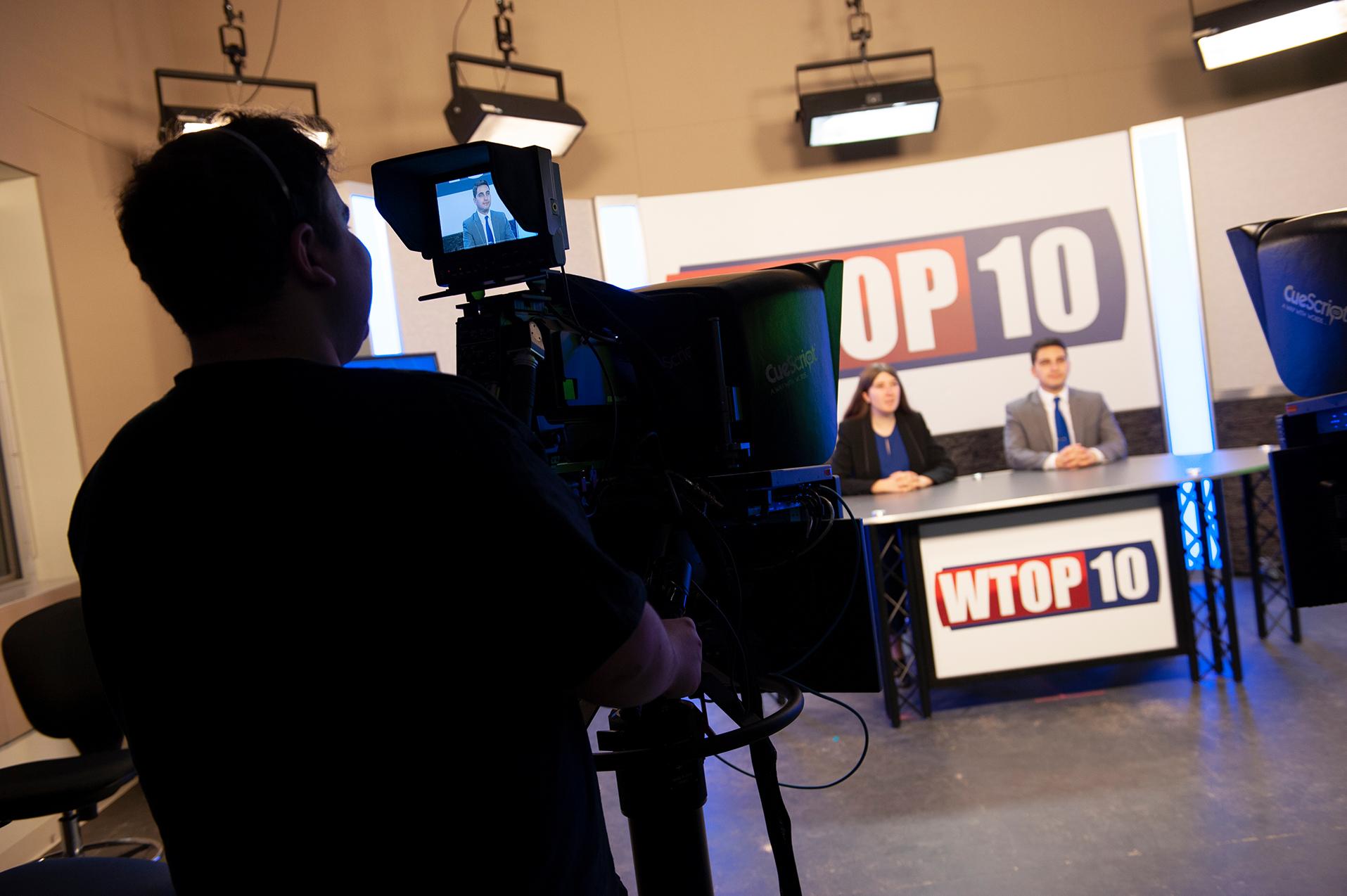 Lanigan Studio A is a medium size television facility where we teach television production and where students can integrate field production packages with studio wrap-around segments. Studio A is a 6 camera, High Definition digital facility utilizing IKEGAMI and SONY broadcast quality studio cameras. Production is accomplished on a Ross Carbonite 3ME video switcher. Graphics are provided using a dual channel Compix HD system. We use a Grass Valley Summit multichannel video server for recording and playback. Video inserts are transferred to studio operations from our editing suites using a FTP server and live satellite feeds from CNN News Source.
Communication Studies is a CNN News Source affiliate. Video segments are transferred to television studios utilizing a FTP server.
Lanigan Studio B is a fully operational three camera broadcast news facility, using three SONY broadcast cameras, a Ross Synergy 2 digital switcher and two channel Compix system. Recording and playback are accomplished on a multichannel Imageserver 2000. The studio is completely digital and can be interconnected with Studio A, providing for multicamera, multistudio operations. News and teleprompter playback is controlled via a Ross Inception News server system.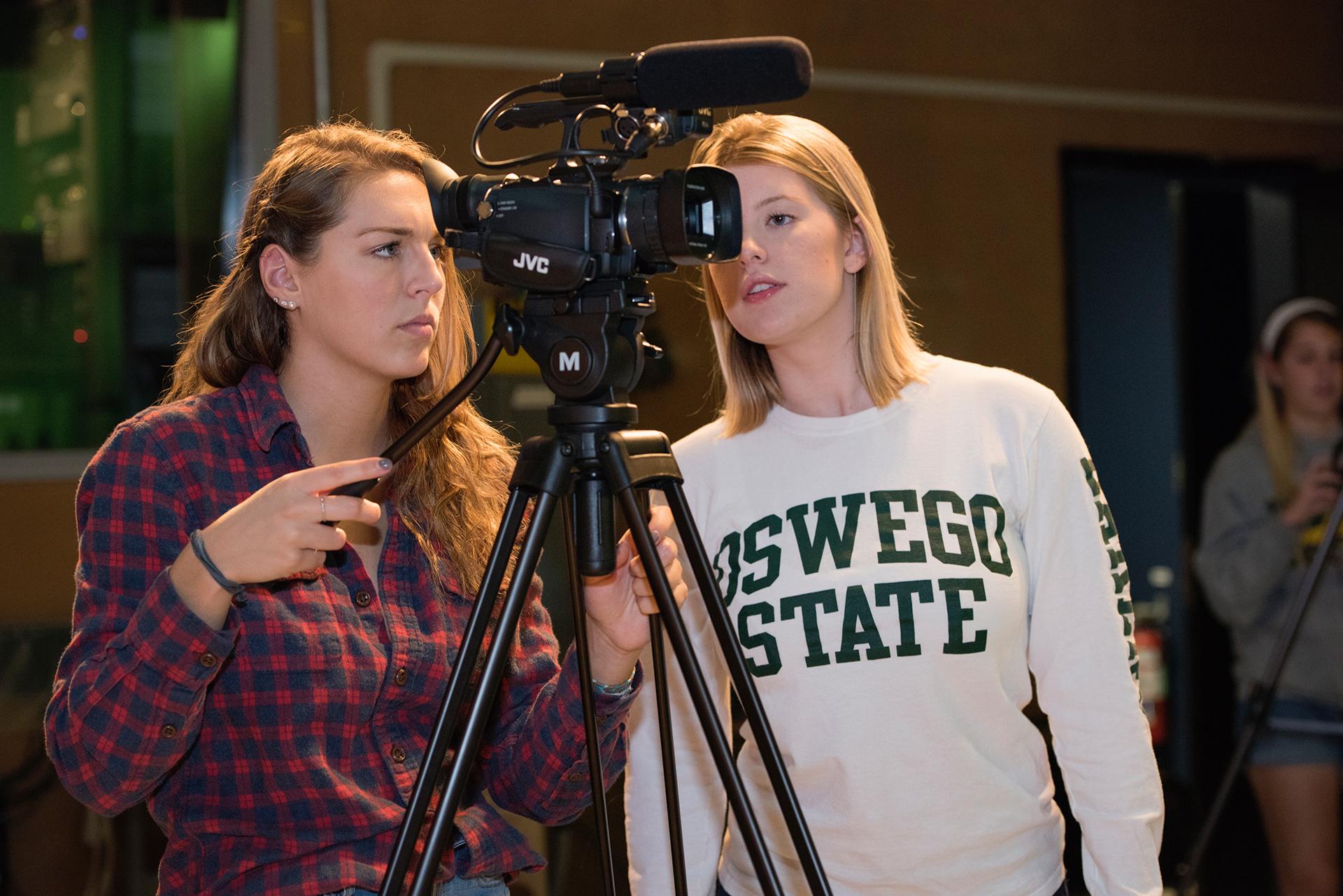 19 Lanigan Radio Labs houses two new 'combo' production studios for radio production and there is one located in Hewitt Union. Combo studios contain multiple formats for recording and playing audio sources. Audio is recorded on iMac computers using Pro Tools 10 software on the Macintosh platform. Audio is archived and distributed on a iMac server. Lanigan Radio Labs feature Wheatstone D-75 audio boards allowing us to integrate both digital and analog technologies.
20 Lanigan houses a journalism classroom/laboratory. The complex utilizes 20 high definition Macintosh workstations for video editing, all computers are networked to a Ross Inception server. Inception automatically integrates written news stories into a production sequence and publishes rundown and teleprompter scripts for use in television newscasts. The lab also ingests new source materials for print and broadcast journalism. AP newswire and CNN News Source are used as a resource for journalism courses. Video segments and PowerPoint presentations are played on a 70 inch high definition plasma screen display.
21 Lanigan houses a Multitrack recording and post-production suite featuring a Avid-Digidesign C-24 audio console combined with Pro Tools HD-11software.
23 Lanigan houses the Video/Editing Lab.  This is a video editing/post production facility featuring Macintosh Quad core computers with Avid Media Composer 6.5 high-definition software. Media Composer is a high-end post production software package for video editing. Remote location video is shot on the .MOV (digital video) format.
The Center for Communication and Information Technology, is a co-sponsored lab for the Communication Studies Department, the Art Department and the Information Science major. CCIT houses computers for graphic design, screenwriting and publishing. The Center features After Effects, Quark Express as well as Adobe Creative Suite and Dreamweaver software packages. The Center is funded through the School of Communication, Media and the Arts.
Penfield Hall houses WRVO-FM, SUNY Oswego's award winning National Public Radio station. WRVO serves a large portion of central and northern New York with news and informational programming. WRVO is a fully digital station utilizing the Wheatstone G5 and G3 control surface systems in all production studios. While WRVO is a professionally run station, Communication Studies students work at WRVO through internships, by volunteering or in paid positions.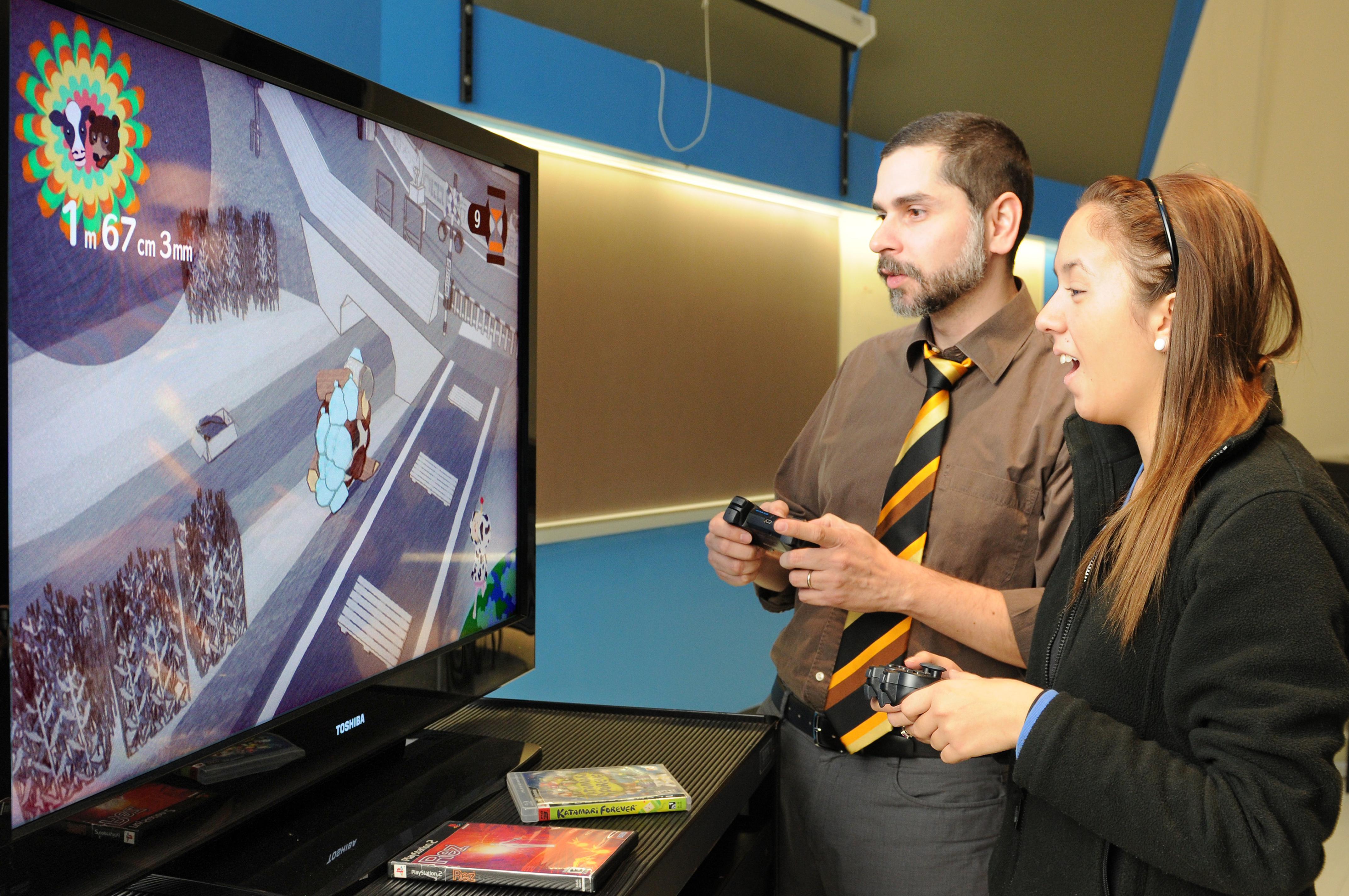 Oswego provides students with unparalleled opportunities for media production both in class and as co-curricular activities. These capabilities make Oswego a right choice for students interested in broadcasting, media and new technologies.
Please see the prospective student page for more information.