Peer Advisement
The Peer Advisors are here to help you with any questions you have, anything ranging from declaring a psychology major or minor, what courses to register for, to what campus resources there are for you to use.
Meet the advisors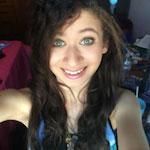 Alex Greenwald
is a senior psychology major with a minor in expressive arts therapy. She is the secretary of the Women's Center, the treasurer of Psi Chi International Honor Society in psychology, a member of the Mentor-Scholar Program, a teaching assistant, and a volunteer for Adopt-A-Grandparent and Mentor Oswego. Alex is planning on attending graduate school for mental health counseling with a certificate in play therapy. Her interests include Disney, dogs, art, relaxing, reading, cartoons, writing, playing video games, listening to music, taking walks and watching movies and shows.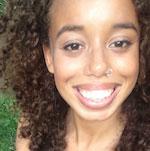 Annez
is a junior with a psychology major and a minor in expressive arts therapy. As head peer advisor she oversees the day-to-day office duties. She is a resident assistant on campus and loves working with people. Her hobbies include singing, reading and cooking. She hopes to pursue a career where she can help people over come their struggles with music.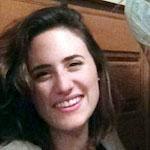 Deirdre Leo
is a sophomore psychology major with minors in human development and communication studies. In the future she plans to continue her studies in order to become a school psychologist. Her interests include music, attending Oswego sporting events, drawing, and painting.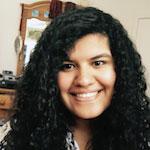 Gabriela Javier
is a senior psychology major with a minor in cognitive science. Gabriela plans on working in a research lab after graduating and later pursuing a degree in clinical psychology. She is also a resident assistant in Cayuga Hall and a first year peer advisor. Her hobbies include reading, watching movies, and hanging out with friends.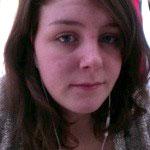 Jackie McCarthy
is a senior psychology major with a double minor in sociology and communication studies. She plans on studying mental health counseling after graduation. She is also involved in various organizations on campus such as Active Minds, the P2Ps, Psychology Club, and the Shaun Cassidy Fan Club.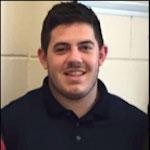 James Duffy
is a junior psychology major with a minor in human development. His passions are in education, science (of all types), academic research, and humanitarianism. He plans to attend graduate school to pursue a career path in psychology. Along with being a school aide for students with special needs, a TA and a first year peer advisor, he is currently a research assistant in the psychology department and plans to carry out his own research in the mental health domain post-grad. His leisure interests are reading (mostly science, news, and politics), watching Netflix, relaxing and eating.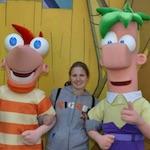 Kaitlynne Piepiora
is a senior psychology major with a minor in public justice. She plans on becoming a school psychologist after obtaining her Master's from SUNY Oswego. She is a member of Alpha Phi Omega service fraternity and enjoys reading, music, movies, watching cat videos on YouTube, and enabling her Disney obsession.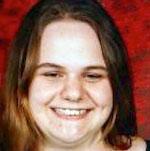 Rachel Denny
is a senior with a double major in psychology and sociology, with a history minor. She is involved with Del Sarte Dance Club on campus. She enjoys reading in my spare time or hanging with my friends and family. Rachel plans on attending graduate school next year. In the future, she wants to work with those suffering from drug and alcohol abuse.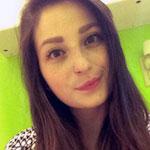 Rachel Montalto
is a senior psychology major with a minor in psychology. She is a part of Habitat for Humanity and Lifestyles. Her favorite hobbies include going on adventures, playing piano/ flute, going to concerts, traveling, and watching Netflix. She doesn't have a specific plan after graduation, which she says is kind of scary but kind of not. She will probably go to grad school at one point but her dream is to travel across the world and one day live in Brooklyn or some other cool place that she finds.