Department of Psychology
The SUNY Oswego Psychology Department focuses on the scientific study of human and nonhuman animal behavior. Students have the opportunity to gain a solid foundation in psychological theory and scientific methodology while conducting research with faculty who conduct state-of-the-art research in our on campus labs in various sub-disciplines in psychology including bio-physiological psychology, clinical psychology, cognitive psychology, developmental psychology and social psychology.
Popular Links
Recent News
Jon Maner, Ph.D. from Northwestern University'visited SUNY Oswego this past Fall to deliver the 2016 Psi Chi Symposium, How do people respond to rejection?  Resolving the porcupine problem. (Below: Dr. Maner delivering his talk and meeting with the Psi Chi Officers and faculty sponsor.)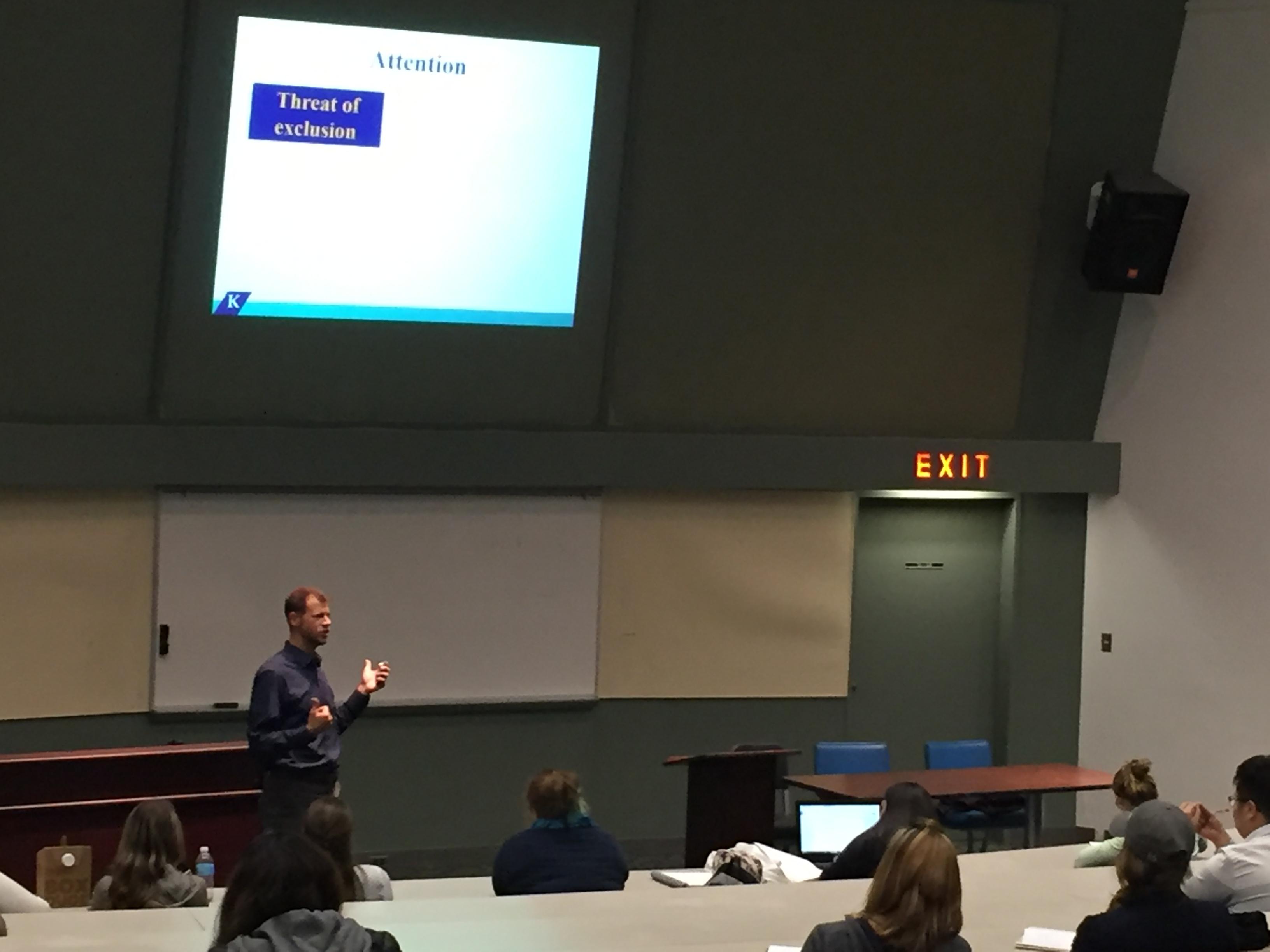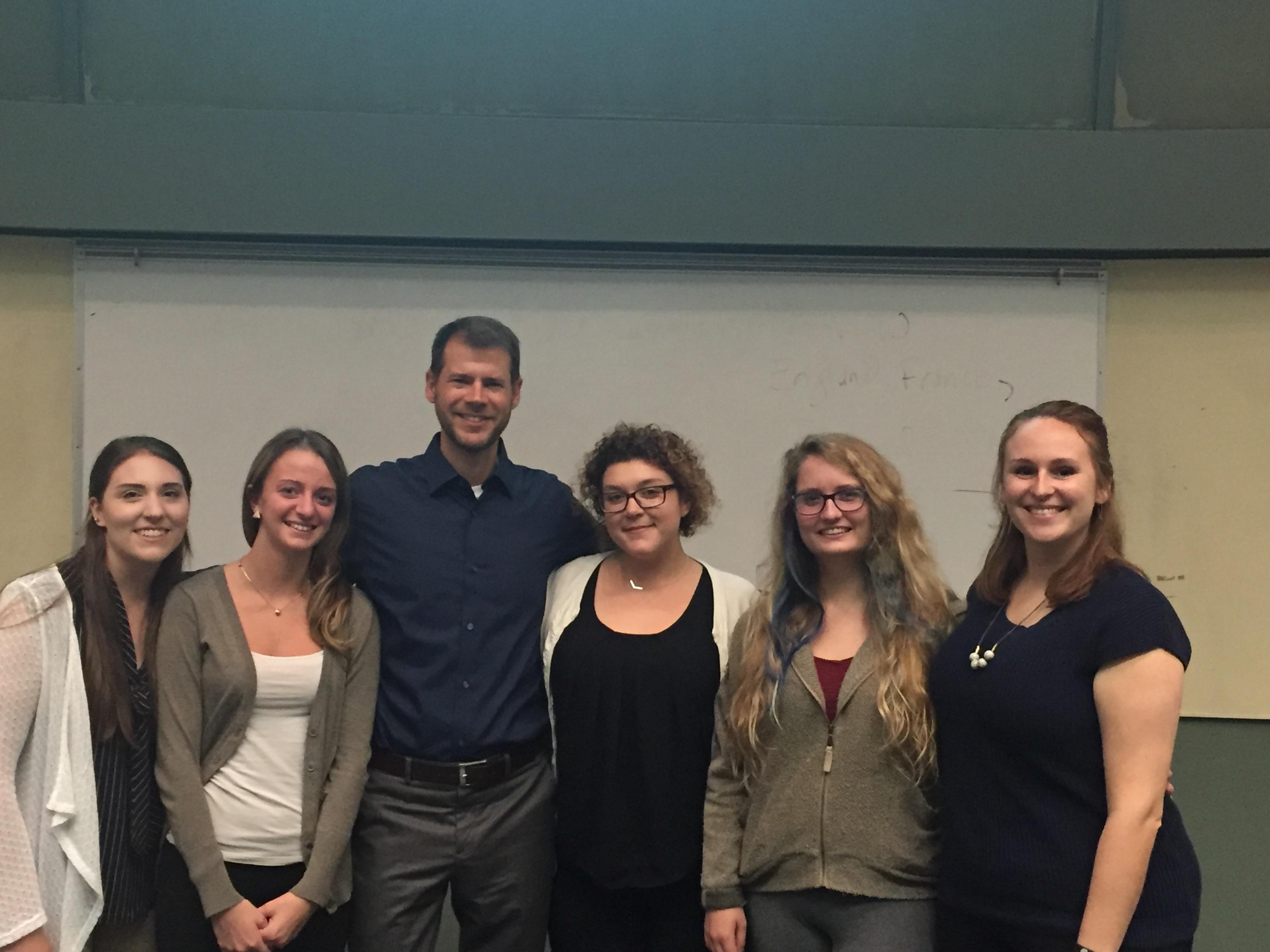 Dr. Karen Wolford and her students attended and presented research at the Annual International Society for Traumatic Stress Studies in Dallas, TX. (Below, Nicole Montera, Alyssa Gau, Andrew Stuart, and Dr. Wolford).