Due to COVID-19 distancing protocols, our main office hours are limited. The main office is open Monday & Thursday from 8:00am to 12:00pm or by appointment. If you have a matter that requires assistance outside of these hours, please email Tracie.Mastrangelo@oswego.edu or leave a voice message at 315-312-4013 and a staff member will return your call.
Psychology examines the relationships between brain function and behavior, and the environment and behavior. Applying what we learn from our research enhances our lives and improves the world around us.
- American Psychological Association
Our Psychology Department focuses on the scientific study of human and nonhuman animal behavior. Students have the opportunity to gain a solid foundation in psychological theory and scientific methodology while conducting research with faculty who conduct state-of-the-art research in our on campus labs in various sub-disciplines including bio-physiological psychology, clinical psychology, cognitive psychology, developmental psychology and social psychology.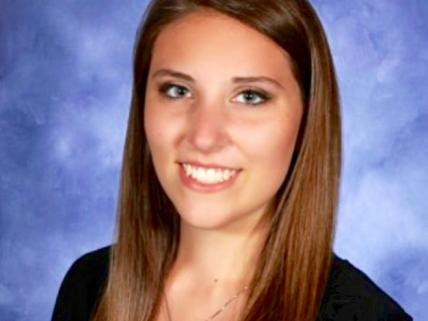 Student receives competitive Psi Chi Summer Undergraduate Research Grant
With a top tier proposal, psychology major, Julianne Cary received a stipend for her research with faculty mentor Dr. Emily Bovier on, "The Relationship between Olfactory Perception and Positive, Negative and Disorganized Behavior in the General Population".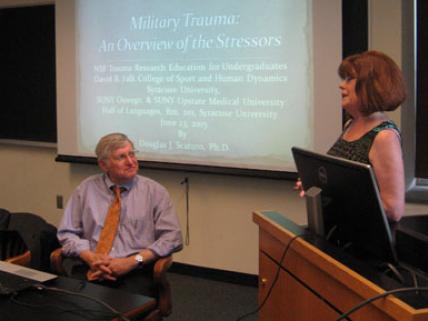 Faculty and students partner with area universities in REU program
Along with colleagues from Syracuse University and SUNY Upstate Medical University, Drs. Matt Dykas, Adam Fay, and Karen Wolford introduce advanced students to trauma research each summer. This project is part of the National Science Foundation Research Education for Undergraduates program.
Professor and students attend Annual International Society for Traumatic Stress Studies
Dr. Karen Wolford and her students attended and presented research at the Annual International Society for Traumatic Stress Studies in Dallas, Texas.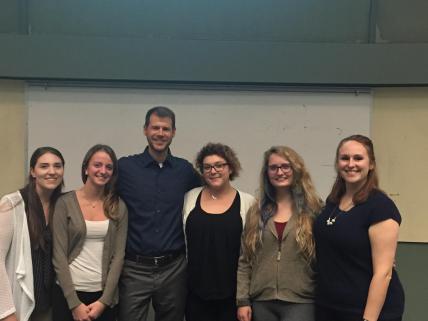 Visiting social psychologists presents research at Psi Chi Symposium
Jon Maner, Ph.D. from Northwestern University visited SUNY Oswego this past Fall to deliver the 2016 Psi Chi Symposium, How do people respond to rejection?
Our program
Students are immersed into program where they will learn about the history, theories, and concepts underlying psychological science. Early coursework in biopsychology, cognition, social psychology, development, and abnormal psychology leads to both advanced seminars in specialized subfields of psychology and to a senior capstone thesis. Over the course of their studies, students are consistently encouraged by faculty to develop their critical thinking skills, to communicate scientifically, and to sharpen their methodological and statistical skills.
Our faculty
The SUNY Oswego Psychology Department is staffed by over one-dozen faculty members who have diverse training and interests in psychological science. Students have the opportunity to work one-on-one with faculty members both inside and outside of the classroom.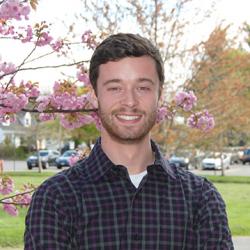 Spotlight
Peter Mancarella '18
Psychology
The Psychology department has an incredibly welcoming atmosphere. In just my second semester, I'm able to work with a faculty member on research that's applicable to my career path, an opportunity that is only possible in a department that is fully committed to the growth of its students.
Contact
402 Mahar Hall, SUNY Oswego, Oswego, NY 13126