Facts and Figures
"Our mission is to contribute to the common good by lighting the path to wisdom and empowering women and men to pursue meaningful lives as productive, responsible citizens."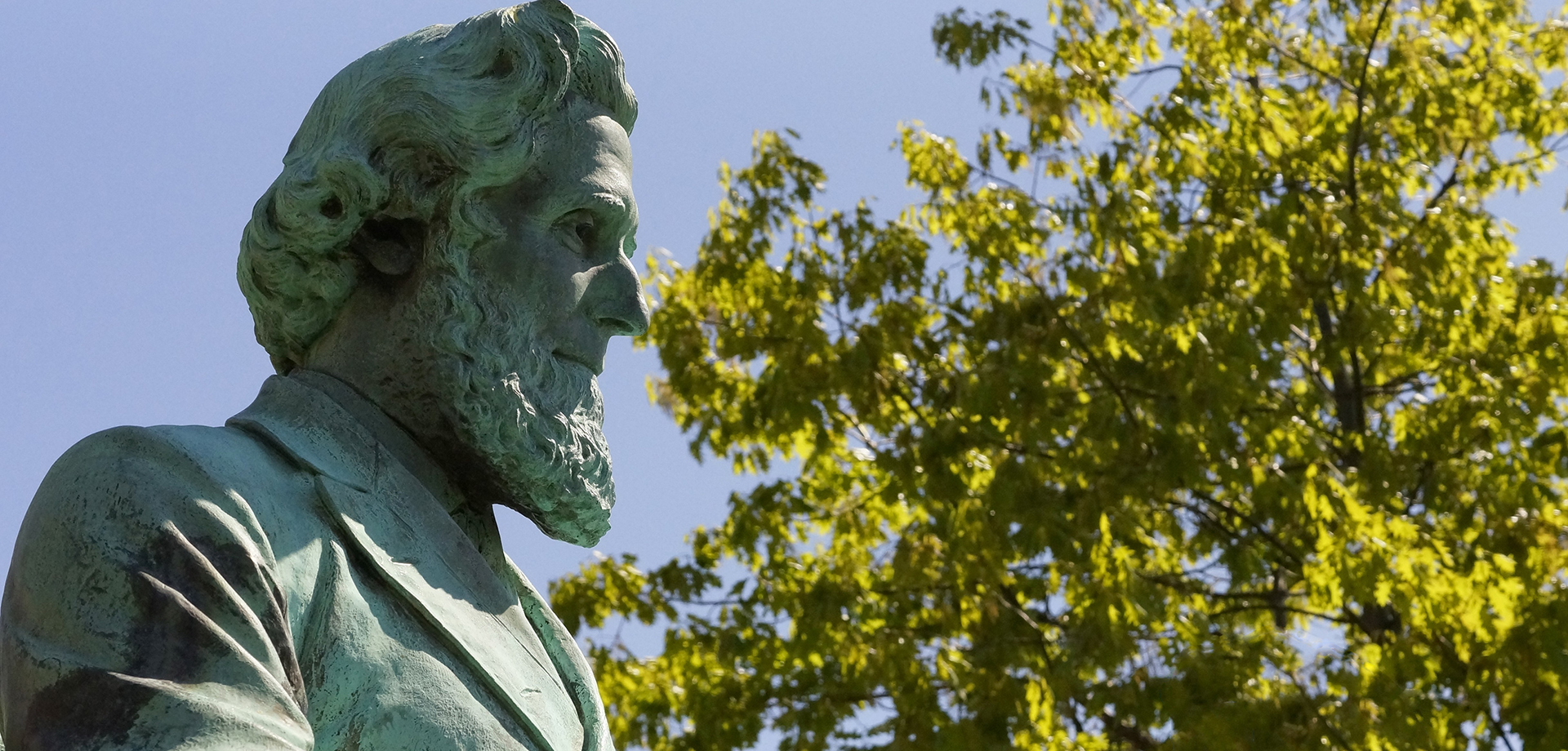 Statistics
Fall 2016 Enrollment
Total: 8,004
Undergraduate: 7,150
Graduate: 854
From NYS: 6,813 (95.3%)
From CNY: 1,972 (27.6%)
International: 163 (2%)
From underrepresented groups: 1,926 (24.1%)
Degrees awarded, 2016-17
Total: 2,084
Bachelor's Degrees: 1,708
Graduate: Degrees: 376
Master's Degrees: 289
Certificate of Advance Studies: 53
Advanced Certificate: 34
2016-17 All-College budget: $192.7 million
These charts reflect SUNY Oswego's operating results during the 2016-17 fiscal year, the most recent final data available through the Integrated Postsecondary Education Data System (IPEDS) Financial Survey. IPEDS no longer includes Auxiliary Services activity (dining, vending, bookstore, etc.), which amounted to $27,227,031 in 2016-17.
---
Capital outlay: $14.6 million
The college had capital construction and equipment outlay, across all funds and operations, amounting to $14,619,167 in 2016-17.
Oswego College Foundation
The Oswego College Foundation Inc. is a not-for-profit 501(c) (3) organization responsible for raising and administering support and revenue for the advancement of SUNY Oswego. The following summary is from the audited financial statements of the foundation for the year July 1, 2016 through June 30, 2017.
| | |
| --- | --- |
| Cash and investments | $36,157,829 |
| Other assets | $4,229,241 |
| Total assets | $40,387,070 |
| Liabilities | ($606,860) |
| Net assets | $39,780,210 |
| | |
| --- | --- |
| Contributions and other revenue | $10,727,962 |
| Distributions | ($5,989,954) |
| Change in net assets | $4,738,008 |
2016 Admissions profile
Mean SAT score: 1,080
Mean high school average: 89.5
Applications: 12,974
Accepted: freshmen - 54%, transfers - 59%
Newly enrolled freshmen and transfers: 2,195
Newly enrolled underrepresented students: 650
Newly enrolled Central New Yorkers (Oswego and contiguous counties): 602
2016-17 employees
Full-time faculty and staff: 1,094
Part-time faculty and staff: 389
Part-time student employees: 1,853
Facilities
Acres: 795.5
Buildings: 76
2016-17 Student costs (for state residents)
Full-time undergraduate tuition: $6,470
Room and full board for new students (guaranteed for four years): $13,390
Fixed fees: $1,490
Full-time graduate tuition: $10,870 ($14,410 for MBA students)
Alumni
81,422 alumni with known addresses
56,521 alumni in New York state
23,893 alumni in Central New York
Accreditations
Commission on Higher Education of the Middle States Association of College and Schools
AACSB International - the Association to Advance Collegiate Schools of Business
American Chemical Society
Council for Accreditation of Counseling and Related Educational Programs
Council on Technology and Engineering Teacher Education
National Association of Schools of Art and Design
National Association of Schools of Music
National Association of School Psychologists
National Association of Schools of Theatre
National Council for Accreditation of Teacher Education
Accreditation Association for Ambulatory Health Care
New York State Law Enforcement Accreditation Council
Officers of the College (2016-17)
Deborah F. Stanley
President
Walter B. Roettger *
Acting Provost and Vice President for Academic Affairs
Nicholas Lyons
Vice President for Administration and Finance
Mary Canale
Vice President for Development and Alumni Relations
Jerald Woolfolk
Vice President for Student Affairs and Enrollment Management
Richard Skolnik
Dean of Business
Julie Pretzat
Dean of Communication, Media and the Arts
Pamela Michel
Dean of Education
Adrienne McCormick
Dean of Liberal Arts and Sciences
Mary Toale
Interim Dean of Graduate Studies
Jill Pippin
Dean of Extended Learning
* In May 2017, President Deborah F. Stanley announced the appointment of Scott R. Furlong as Provost and Vice President for Academic Affairs, effective July 10, 2017.
---
College Council
Darlene Baker, 2007-present
Saleem Cheeks '01, 2006-present
Richard Farfaglia, 2012-18
Michael Goldych, 2008-present
Brian McGrath, 2013-19
James McMahon, Chair, 2008-present
Baye Muhammad, 2013-18
Oswego College Foundation Board of Directors
Mark Baum '81
Louis A. Borrelli Jr. '77
Bill Burns '83
Mary Canale '81
Rose Crane '81
Steve Doran '82
Michael Durney '83
Bob Garrett '83
Jack James '62
Matt Jenal '78
Gordon Lenz '58
Nick Lyons
Peter McCarthy '82
Doreen Mochrie '85
Robert Moritz '85
Harold E. Morse '61
Colleen Murphy '77
Suzanne Castrigno Sack '84
William Spinelli '84, Chair
Deborah F. Stanley
Marcia Thompson-Young '81
Mark Tryniski '85
Joseph Yacura '74
Oswego Alumni Association Board of Directors
Edgar Ames '68
Timothy Barnhart '02
Marc Beck '93
Paul Brennan '93
Michael Byrne '79
Michael Caldwell '70
Mary Gibbons Canale '81
Keith Chamberlain '87
Karen Colucci Coia '89
Raelynn Cooter '77
Amy Vanderlyke Dygert '01
Jerry Esposito '70
Kathy Smits Evans '84
Thaina Gonzalez '92
Phillip Grome '89
Jennifer Warner Janes '91
La-Dana Renee Jenkins '94
Maureen Flynn Kratz '04
Donald Levine '78
Molly Matott '15
Steven Messina '91
Dana Segall Murphy '99
Betsy Oberst
Cathleen Richards '09
Mark Salmon '93
Dan Scaia '68
Lisa Marceau Schnorr '87, President
Stefen Short '10
Jennifer Shropshire '86
Christie Torruella Smith '08
Jeff Sorensen '92
Deborah F. Stanley
Kevin Sutherland '05
Koren Vaughan '95
Richard Yacobush '77
Thomas Yates '89