Staff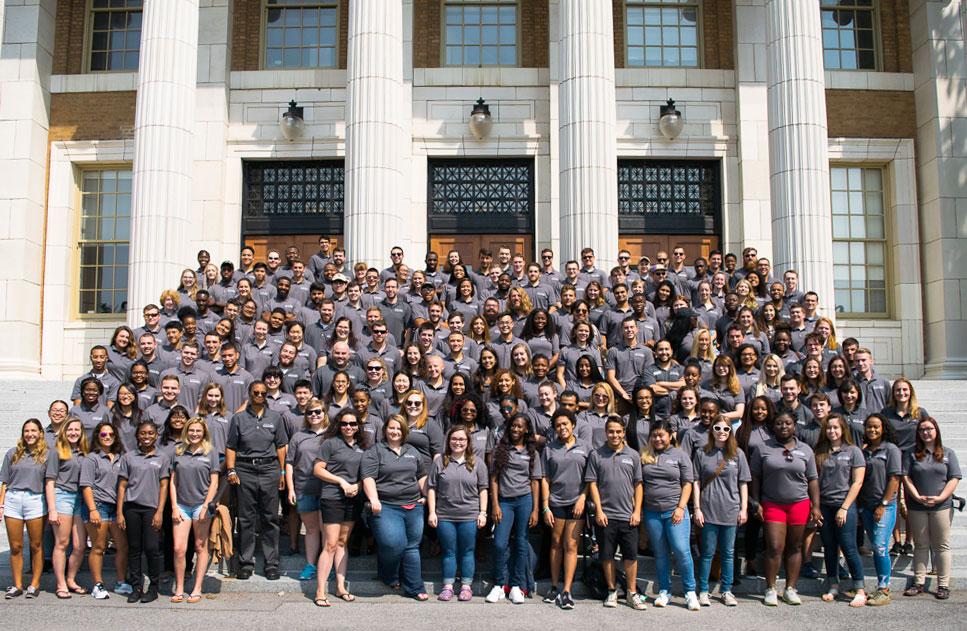 Residence halls at SUNY Oswego are places where students learn and grow. We would not be able to make that statement without our staff. They put our educational philosophy into action!
Staff includes:
Resident Assistants (RAs)
Village Community Assistant (VCAs)
Assistant Hall Directors (AHDs)
Hall Directors (RHDs) and a Village Community Director (VCD)
Community Development Specialist (CDSs)
Resident student staff (RAs, VCAs) are students who have been selected for the job based on their abilities to relate to students and their motivation to help students have a successful experience at college. RAs are typically undergraduate students.
Each residence hall has a full-time RHD, most of whom have completed master's degrees in areas like counseling, student services, higher education or business administration. The RHD lives in an apartment on the main floor of the building. It is their full-time job to administer the Residence Life program in their assigned hall, including supervising the RAs, assisting students with personal or academic difficulties, and more. Each hall with more than 350 residents also has an AHD, who also lives in the building. These staff members are full-time graduate students.
Additional Student Operations Services (SOS) Staff:
Desk Attendants (DAs) staff the front desk of the building, providing services and information to residents.
Recycling Technicians (RTs) make it possible for students to successfully participate in the College's mandatory Recycling program.
Computer Technicians (CTs) staff a residential computer lab (located in Oneida Hall).
As you can see, there are lots of opportunities for employment in the residence halls. If you'd like to learn a little more about these positions or feel you would make a great addition to our staff, check out our employment links.
Office
Contact
Hours
Residence Life and Housing
303 Culkin Hall
Phone: 315.312.2246
Fax: 315.312.6329
Email: reslife@oswego.edu
8:30 a.m. – 4:30 p.m.
Monday – Friday