Faculty profile
Anne Fairbrother
Associate Professor
---
Contact
208 Wilber Hall
315.312.3216
anne.fairbrother@oswego.edu
Office hours
Monday-Friday, 10 am noon
or by appointment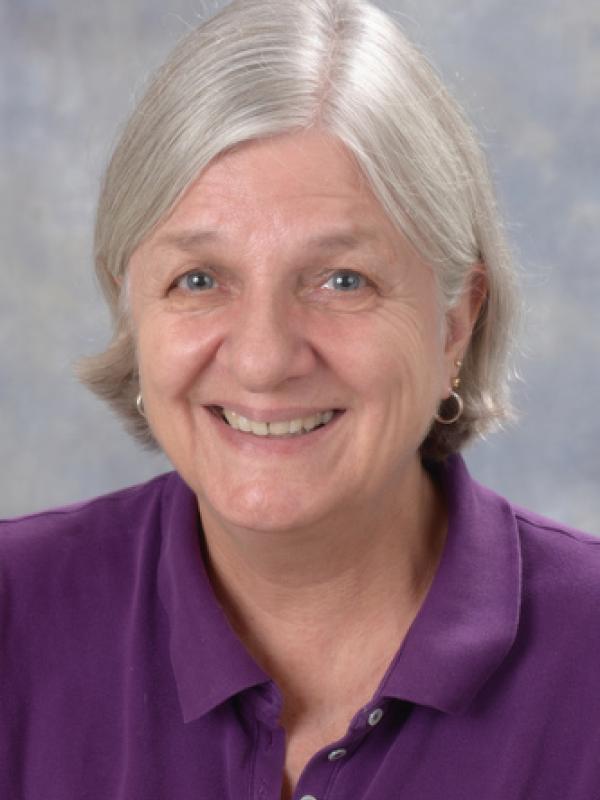 Prior to coming to SUNY Oswego in 2004, Dr. Fairbrother taught English and ESL in high schools in Albuquerque, New Mexico, and Salinas, California. Until her early 20s, Anne was in England. She grew up in Wimbledon, London, but also lived in Hull and Birmingham.
Research
Dr. Fairbrother's Research Interests
Critical Literacy

Educational theory

Multicultural Education and Teaching for Social Justice

Issues of gender, class, race, and sexual orientation
Publications
Russo, P. & Fairbrother, A. (2009). Teaching for Social Justice Pre-K-12: What are we talking about? In R. D. Davis, A. P. London, & B. Beyerbach (Eds). (2009). How Do we Know They Know: A conversation about pre-service teachers learning about culture & social justice. Pp. 9 – 26. New York: Peter Lang.
Fairbrother, A. (2009). Four curriculum units. In Grant, C. A. & Sleeter, C. (2009). Turning on learning (5th ed.). Upper Saddle River, NJ: Prentice-Hall Pages: 50-55; 168-172; 239-243; 321-325
Fairbrother, A. (2008). "They might need a little extra hand, you know": Latino students in at-risk programs. Urban Education, 43, (5). 587-611.
Fairbrother, A. (2005). Into the forest: The teacher heart of a researcher. Journal of Education, 185 (1). 39-45.
Fairbrother, A. (2003). A teacher's reality check: On the distance between the ivory tower and the trenches. Education Week. Vol 23 Issue #13, November 26, 2003. P. 27.
Fairbrother, A. (2003). Critical relativity: An examination of privileged positions and perspectives in the teaching of English language arts. Multicultural Perspectives, 5 (1), 11-17.
Conferences
Fairbrother, A. (2016) Preparing teachers and their students to be agents of change: advocates for social justice. National Council of Teachers of English (NCTE), Atlanta, Georgia. November, 2016.
Fairbrother, A. (2015). Teaching "Powerful Literacy" Through YA Novels and other Diverse Texts. IFTE (International Federation for the Teaching of English)/CEE (Conference on English Education) Summer Conference. New York City, July 5-8, 2015.
Fairbrother, A. (2015). Borders of language and culture in the Secondary Content Classroom. TESOL International Convention and English Language Expo, Toronto, Ontario, Canada. March 26, 2015
Fairbrother, A. (2014). Shifting the landscape of knowing through the telling of silenced stories. National Council of Teachers of English (NCTE), Washington, DC. November 21, 2014.
Fairbrother, A. (2014). Who Gets What Kind of Literacy in School?: Structured Inequality, CCSS, and Transformative Critical Literacy. AERA, Philadelphia, PA. April 2014
Education
Ph.D, Language, Literacy & Sociocultural Studies (LLSS), University of New Mexico, 2004
Major: Educational Thought and Sociocultural Studies (ETSCS)
Minor: Language Arts Education
Dissertation Topic Negotiating school: A critical look at the schooling experiences of Hispanic students in low-track high school language arts classes.
MA, Secondary Education, University of New Mexico, 1998
Concentration: Multicultural Education
Distinction on M.A. Comprehensive Exam
Outstanding Academic Achievement Department Award 1998

Graduate Certificate of Education, University of California at Santa Cruz, 1989

BA, Sociology, University of Hull, England
Classes taught
EDU 383/583 - Teaching English Language Learners Across the Curriculum 
EDU/LIT 500 - Critical Pedagogy 
EDU 380 - Culturally Relevant Teaching
LIT 507 - Literacy & Learning in Content Areas 
LIT 530 - Seminar in Reading/Literacy Research
EDU 430/530 - Professionalism and Social Justice
EDU 100 - Intro to Education – Urban Education
LIT 396 - Literacy in Content Areas
EDU 301 - School, Pedagogy & Social Justice