Celebrating Student Excellence
The past year was highlighted by many initiatives that exemplify SUNY Oswego's student success focus, caring campus culture and our deliberate efforts to recruit, retain and graduate a talented and diverse student body while we engage and partner with our network of 89,000 successful and dedicated alumni.
SUNY Oswego students & graduates are:
Alumni Unite to Advance our Students
Our success in developing and delivering the best education for students lies in our ability to leverage the personal and professional networks of our 89,000 alumni. Working with a core group of engaged alumni, SUNY Oswego created meaningful and enriching experiences for our students.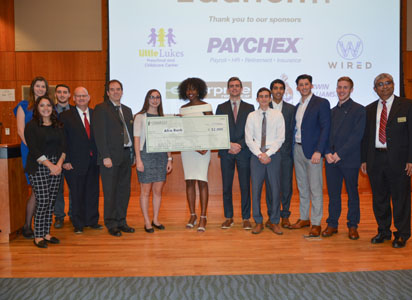 Students with entrepreneurial ideas for startups or interested in lending skills in areas such as business planning, design, coding, marketing, writing or other aspects participated in the 2nd annual Launch It competition.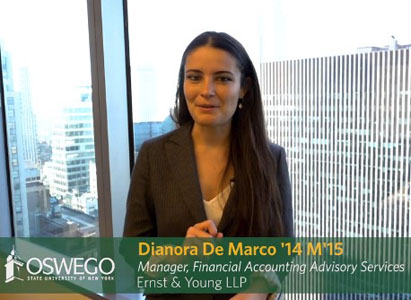 Play video
In an effort to provide our students with skills that will propel them forward in today's professional world upon graduation, the college held its inaugural Upskilling in a Digital World event featuring sessions on data analytics, robotic process automation and cybersecurity.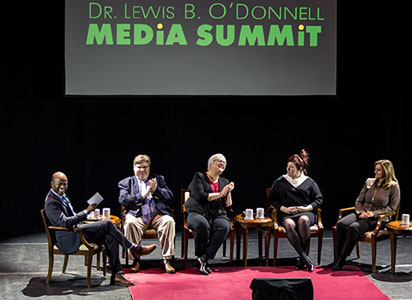 The 15th annual Dr. Lewis B. O'Donnell Media Summit brought together students, alumni and faculty to examine the relationship between media professionals and news consumers with a program themed "Trust Transformed: Media and the Public, 15 Years Later."
A Diverse Student Body Representative of Society
The fall 2019 first-year student class was incredibly diverse with more than 35% enrolled from self-reported culturally-diverse backgrounds. Overall, 30% of Oswego's total student body (including international students) self-identified as Hispanic, African-American, Asian, Native American, Pacific Islander or multi-ethnic. A strong cohort of 262 students from 48 different countries were enrolled at SUNY Oswego in 2019-2020.
You'll Belong at Oswego
Oswego is an intimate, caring community of diverse learners dedicated to the success of each campus member. From employees who greet prospective students and their families to current students, faculty and alumni participating in recruitment events, our community proudly welcomes all future Lakers.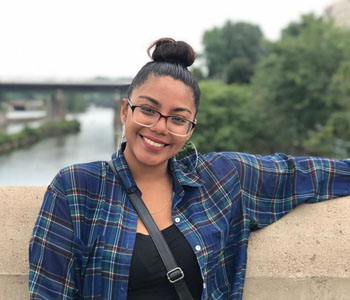 SUNY Oswego created FirstLEAP Coalition for First-Generation College Student Support team united to recognize and celebrate its first-generation students.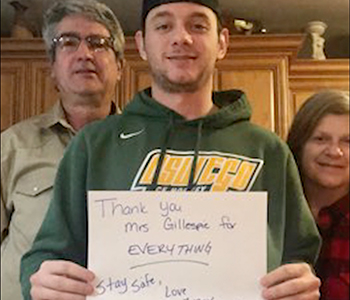 The #TogetherOz campaign was created in April 2020 to help all members of the SUNY Oswego campus community feel connected virtually throughout the semester and 2020.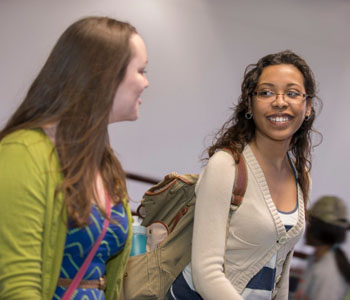 Our Division of Graduate Studies welcomed an increased percentage of students choosing Oswego. Fall 2019 enrollment totaled 910 students, a new high in the last five years and up from 833 students in fall 2015.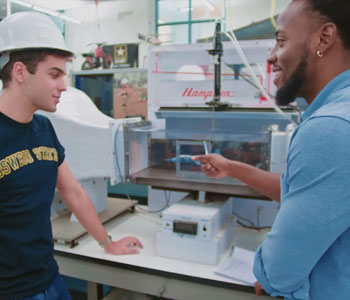 Play video
Our talented students led the production of the 2019 Season's Greetings message. The video was the result of a year-long effort and partnership that provided our students with the opportunity to learn, grow and shine.